Laslo, now Murray
Gender: Male
Age: Approximately 2 years
Height/Weight:
Housebroken: In progress
Fenced yard required: Yes
Location: SE Michigan
Foster Home: Holly


Crate-trained: Yes
Treat-motivated: Yes
Toy-motivated: TBD
Likes Car Rides: TBD
Good with cats: Dog savvy cats only
Good with kids: Loves them, but will jump
Fears: TBD
Commands: Sit, Come
---
Update: Laslo was adopted in October, 2009 and is now known as Murray. We received the following update in March, 2010: "I adopted Murray (formerly Laslo) about 5 months ago from GLBCR and have had a great time ever since. Since having him he has grown a bit (somewhere around 25 inches at the shoulder and a lean 58 lbs). He has gotten along amazing well with my 4.5 year old Shep/Lab mix (Izzy) who is definately the queen of the house. Murray has been great even when he is chewing something he is not supposed to. I came home the other day and he had one of baseball caps in his mouth, bits of the bill chewed up and spread all over the couch and he just looked at me like "What? You didn't want this hat anyways and I am too cute to be mad at". I am sure we have all had those experiences.
---
On his adoption, his foster mom writes: "As soon as Laslo and Izzy (their dog) made eye contact, it was instant play-bows and they proceeded to ignore us completely for the next twenty minutes. Then (the adopters) took some alone time with Laslo, and then they took him for a walk together with their dog Izzy too. They were both very impressed with Laslo's friendly attitude and thought his puppy antics quite amusing. I got an update from them yesterday, and Laslo has already fallen into their routine and is learning to be a running partner."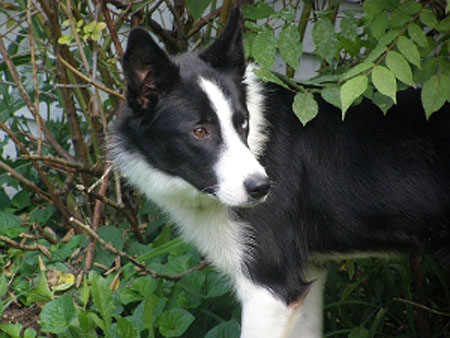 ---
Meet Laslo, a spunky glass-half-full, 2 year-old BC boy! This bi-eyed cutie lives to learn and loves to please! Although he looks full grown, he is still just a puppy and needs a home that is puppy-proofed for his own safety. He is still learning what is okay to chew on and what is not, so plenty of chewies and supervision is still necessary with him.
Laslo came to GLBCR from a crowded shelter so little is known of his past, but his condition indicated he did not have the best life. He doesn't hold his past against humans though and is a true clean slate!
Indoor living seems to be new to Laslo, but he is taking it in stride and trying his best to learn manners that will make him welcome anywhere. He is also working on his inside 'off-switch' and is content to lay at your feet for short periods of time. He is coming along on his potty training but still needs to be taken outside to do his business 30 minutes after eating or drinking without exception.
Toys are still a bit of a foreign concept to Laslo, but he has shown some interest in tennis balls and soft toys. Kongs have been helping with his crate training and he will now go in without coaxing, and even goes in there once in a while for some down time. Laslo has closely studied his foster brothers playing tug with each other and will join in when he sees an opening. He has recently figured out the right body language to initiate play with his foster brothers and is turning into to a pro mouth wrestler! He can be a little over the top with his play sometimes, so a home with another playful dog that likes the ruff and tumble life would be a great fit for him.
Any attention is good attention to Laslo, and he will happily stay still as long as someone is willing to pet him. If you pet him long enough, he will flop over for a belly rub or two! He can be very pushy about affection and his foster home is working with him to better control himself when asking for attention. He is not a 'background' dog, and will constantly be on top of his people.
His desire for affection makes him easy to train, and with a little more work he should have a solid off-leash recall. Food is also a big motivator for this boy, so continued training should be easy. Since he doesn't seem to have any training from his past life, he would greatly benefit from a formal obedience class and it would be a great way for his new family to bond with him—with his smarts, he is sure to be the star of the class!
Laslo is not a 'hyper' dog, but still has lots of puppy energy and needs a home that can keep up! In addition to daily walks, he will need lots of backyard play time to keep him happy, healthy, and on his best behavior! He is doing well with his leash walking and will give to pressure on either a harness or collar, so further leash training should be a breeze.
Both indoors and out, Laslo will check in with his human often for a reassuring pat, and in unfamiliar situations he will look to his human for guidance. So far Laslo has done great with kids 8 and over, but has not yet been tested around younger children.
---
Photos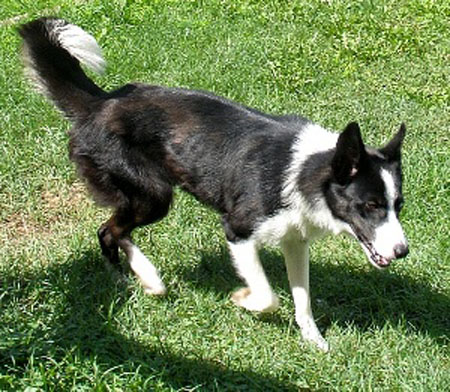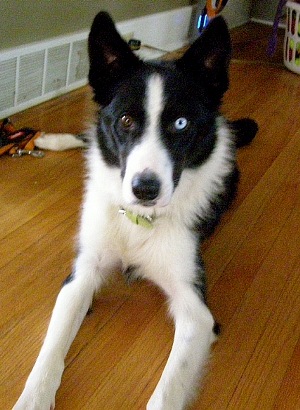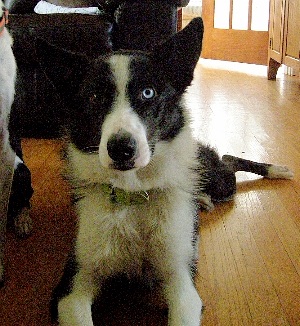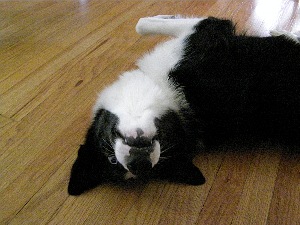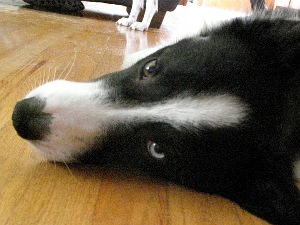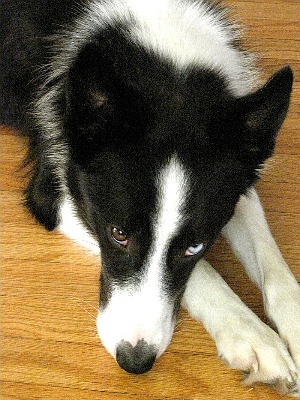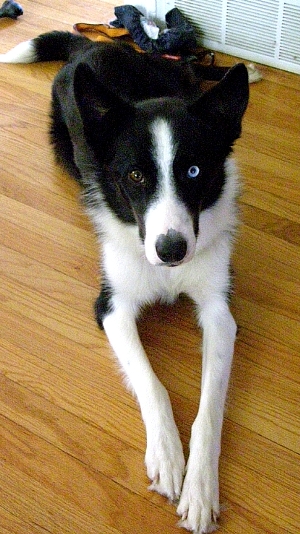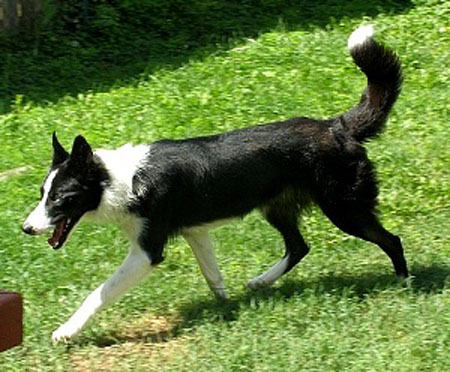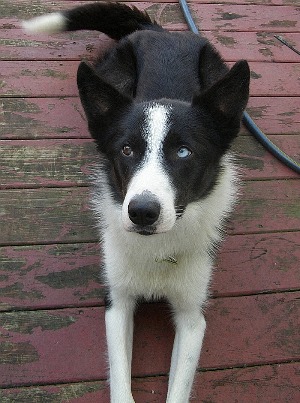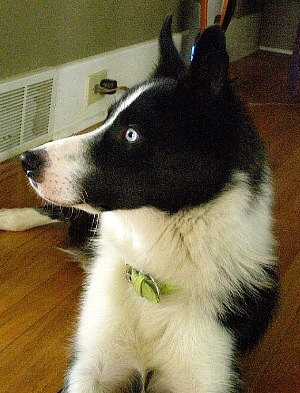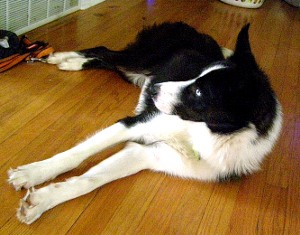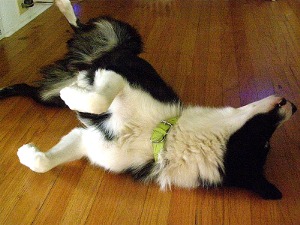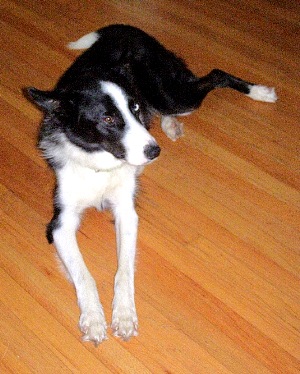 ---
Videos