Missy
Gender: Female
Age: Adult
Foster Home:

---
Update: February 7, 2013: My darling Missy passed away unexpectedly after a short illness, Sunday December 16. She died from an undetected abdominal tumor, which ruptured and was bleeding out. I took her to the emergency vet. Our hearts are broken, and her cat is missing her terribly. She died wrapped in my arms, with kisses on her head, wagging her tail.
This was a very happy dog with a very happy life. She was dearly loved.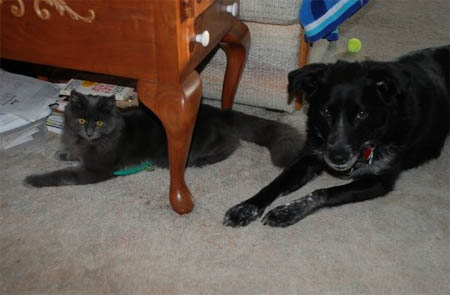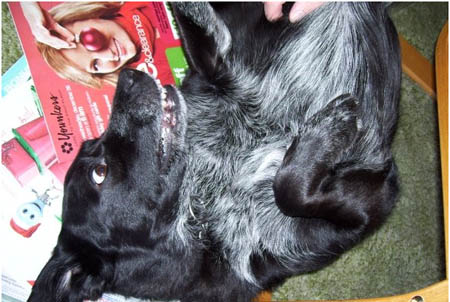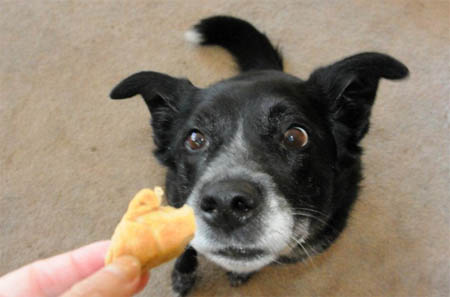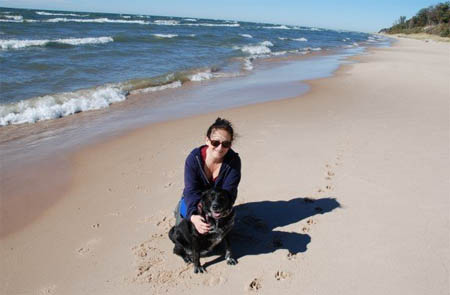 Our condolences to Missy's family. Thank you for giving her such a wonderful life.
---
Missy was adopted in April, 2003.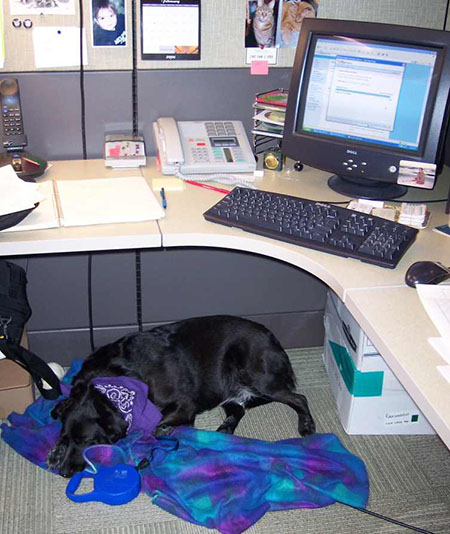 "Missy gets to go to work with me almost every day and loves everyone our office. She also got introduced to Lake Michigan and has requested a claw-proof "floaty", because she wants to be with us every minute of every hour of every day and if we are floating in the lake, she wants to float with us. She has been swimming for what we think is the very first time, and LOVES to go for long walks in the woods with other doggie and people friends. Here is also a pic of Missy thinking about catherding. The cat is thinking "Cats are not for herding!""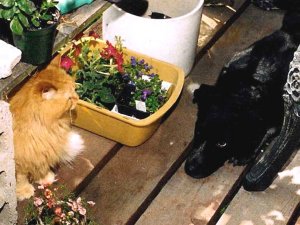 05/02/2006 Missy got her Canine Good Citizen certificate!
She is now a member of Shaggy Pines Dog Park, and she has a PACK of human and canine friends. Missy is now PERFECTLY HAPPY, and it is a joy to us to see it.
We are very proud of Missy. She managed to conquer her considerable issues to become a complete angel of an adorable dog. She is smiling ALL the time, and no longer hides in the basement during thunderstorms. She was on a radio show this morning but we couldn't get her to say anything, because she knows during working hours she is supposed to be QUIET. She can do "invisible dog" really well.
---
---
Photos
---
Videos