Dudley
Gender: Male
Age: Young
Foster Home: Peggy

---
Update: Dudley was adopted in March, 2004.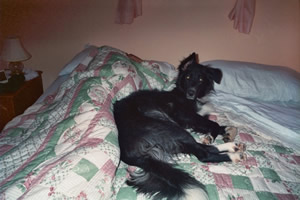 "Dudley is doing very well. Ive been going to wait and send pictures but of course I dont have them ready yet. Dud goes to day care about twice a week, like today when he is especially rowdy. We went to the Bark Park for the first time on Sunday thinking it would be good for him to run but he is so social that he would rather visit than run. Followed the other dogs who were going home so we ended up just letting him play with others. He and the cats have finely gotten so they will be in the same room and he no longer chases them every time he sees them. Once in a while when no one is paying attention he might start after one of them but stops when they turn around and refuse to take his SHIT.... He is just a big lovable bundle of energy. Our grandson loves him and dosnt get upset when Dud knocks him down He just Growls at Dud. They share their toys. We love Dud and he will be our forever dog. Bill has retired from the shop but is doing work out of the Garage here. Want you to know Dudley sleeps in our bed at night now. At least thats where he starts out but doesn't stay long. One of these days I will meet you at the Bark Park and you can see Dud again."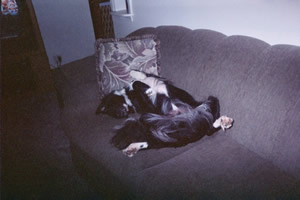 "So you can see how rough this dog has it..."
---
---
Photos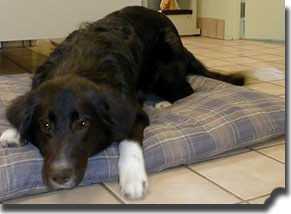 Dudley at the shelter.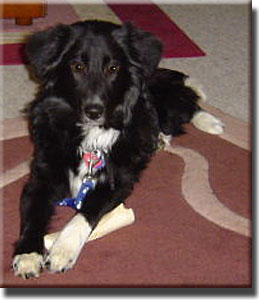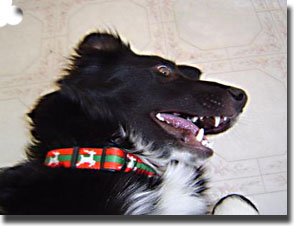 ---
Videos