Evan, now Boston
Gender: Male
Age: Puppy
Foster Home: Peggy

---
Update: Evan was one of the "Peachy Pups." He was adopted in October, 2004 and is now known as Boston. At the adoption, he latched on to the gentleman in the picture as if he had known him forever.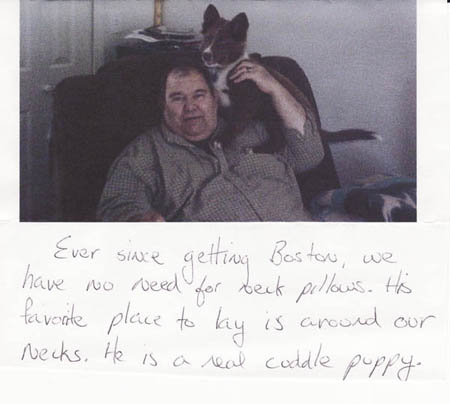 ---
10/13/04 The first night was hard for the little guy. He must have missed his brothers. The night before last night he was great, and did not start whimpering until 7:30 am. Last night again, he slept through the night. Whimsy (another GLBCR dog) gets along very well with Boston. She has taken on the role of "Mother," following after him, and keeping him out of trouble. The two play together so well. I have to say that I did not expect the transition to be so wonderful. Boston in now learning to go bathroom on the dog run in the back. I also discovered that he likes to go bye-bye in the car. I took him to the vet, and Dr. Frye said that Boston is a Border Collie - Chocolate Lab mix. The vet even asked if we were willing to sell Boston to him. Obviously we said no. We love having the little guy.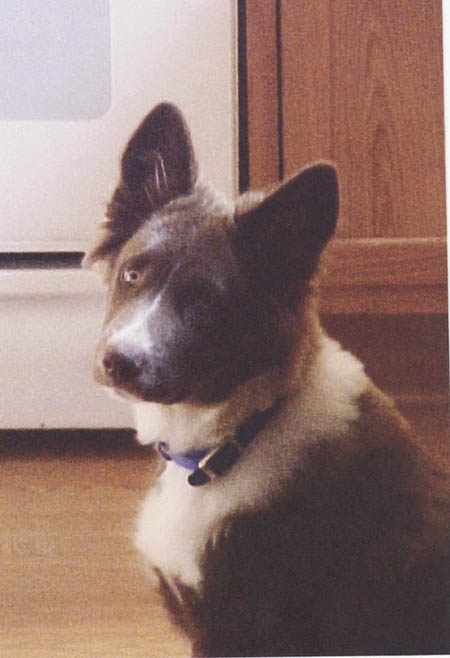 2/24/05 Boston is doing great. He looks exactly like Coco. I don't have a digital pic on hand right now, but I will take one and send it to you as soon as I can. Boston is an absolute lover. He loves to snuggle with the family, and loves to play with Whimsy. He is well mannered, and is learning to shake hands, roll over, and sit up. He already knows how to wipe his feet after coming in from outside, as well as how to shake hands. He like Whimsy, loves to travel and go Bye-bye in the car.
---
---
Photos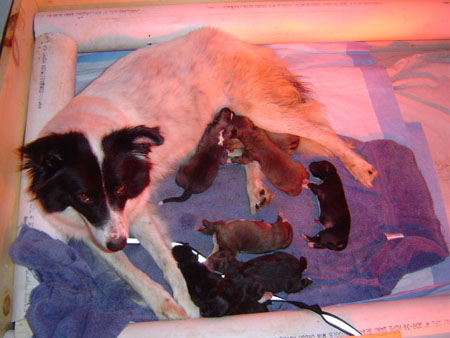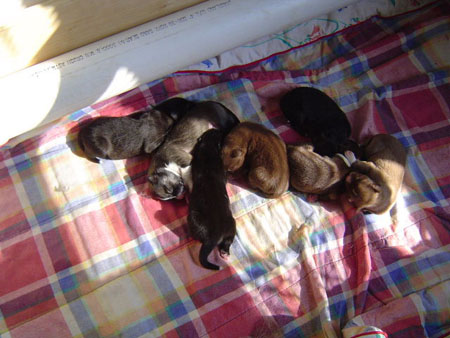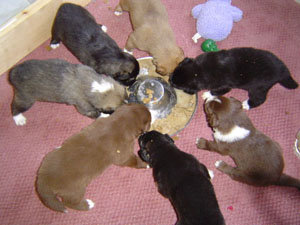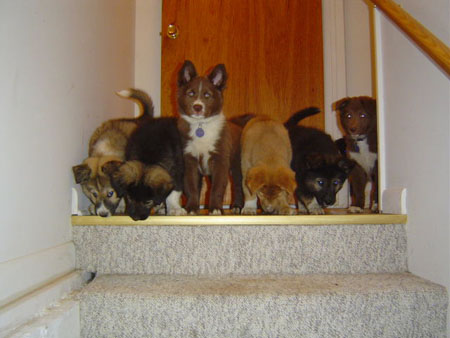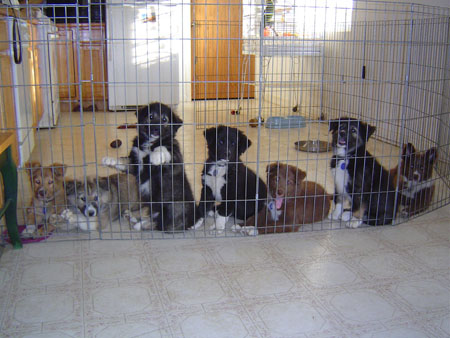 ---
Videos