Nina, now Maddie
Gender: Female
Age: Puppy
Foster Home: Sheila

---
Update: Nina was adopted in November, 2004. She was Veronica's fourth born pup in the litter. She was adopted by a family, whose senior BC had recently passed, leaving a void in their home and hearts.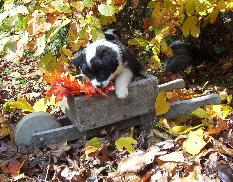 11/27/04 Maddie is doing just wonderful and she is so beautiful! I am in love. We have decided to call her Maddie. She is so smart and a perfect match for our family. She knows who I am already. We haven't had any accidents yet either. I'm afraid that she is our new lap dog:) Maddie did sleep through the night just fine. We put her in her kennel and all the children slept right next to her on the kitchen floor. I will keep in touch with you so that you can hear about her growing up. Thank you so much for giving us the opportunity to love again.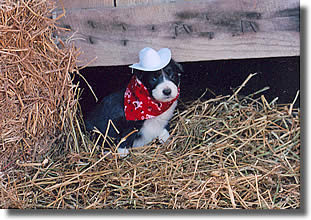 1/30/04 Maddie is doing fine and the star of the neighborhood. She knows the word "No" already when I say it. Loves to go outside and play. Has learned to sit for a treat. She seems very aware of what is going on. She also went on the school bus now, two mornings in a row. We are having a blast!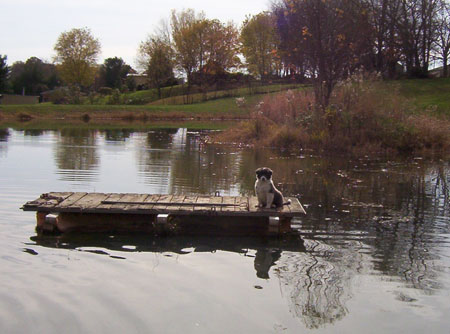 3/23/05 Maddie has an appointment on Monday for her spay. Hopefully everything will go well. She loves riding the school bus, in the mornings, and getting such special attention from the kids.
---
---
Photos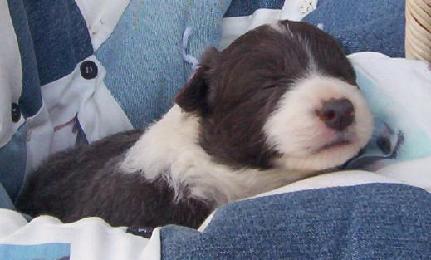 ---
Videos