Pecan Russell, now Danny
Gender: Male
Age: Puppy
Foster Home: Peggy

---
February 11, 2013: Who's a pretty boy? Danny is!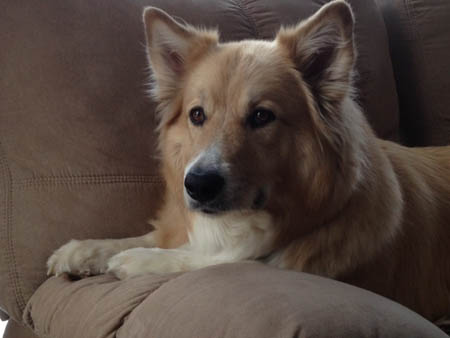 ---
Update: Pecan Russell was adopted in October, 2004 by a GLBCR volunteer who made the "mistake" of offering to watch him while his foster mom was out of town. He is now known as Danny, and he and his family are regular members of the GLBCR Booth Crew.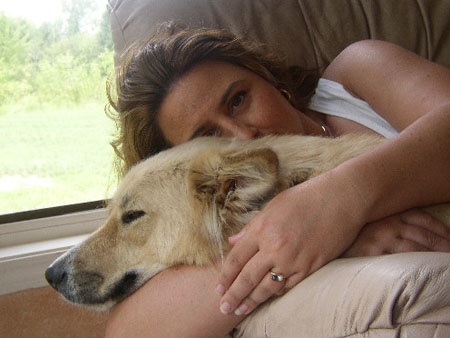 ---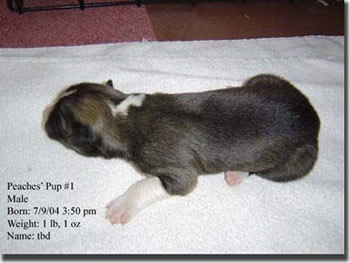 Pecan was the first of the Peachy pups to arrive - and yes, this is the same dog. He started out sable, and got progressively lighter as he grew.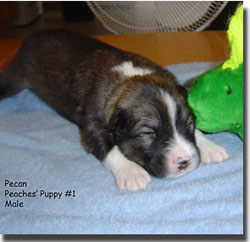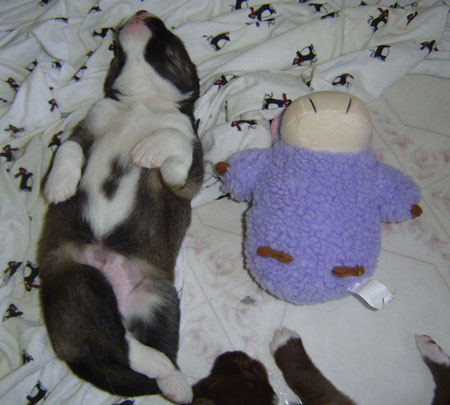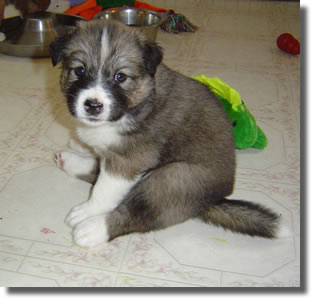 He was named "Pecan," for the color of his coat, which is already beginning to get lighter. His name remained "Pecan" until he was about four weeks old and my friend David (who built the puppy "birthing center for me") came over with his wife Eileen. He hadn't seen the puppies since they were born, and climbed into the pen with them like a big happy kid. He seemed particularly drawn to Pecan, and after studying him for several minutes, David grinned me and said one word. "Russell." From that day forward, he was known as Pecan Russell.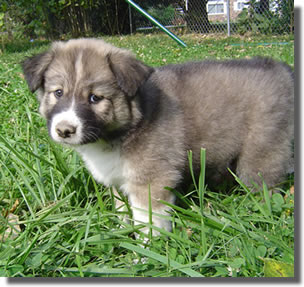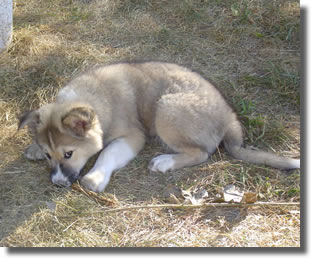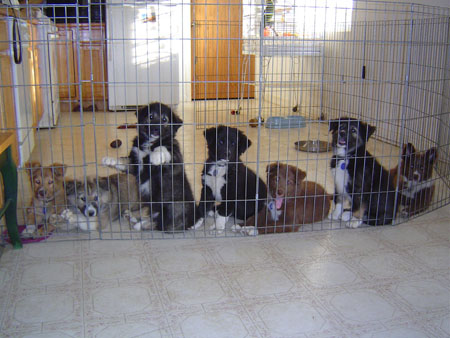 Looks like I went to the shelter and asked them to give me "one of each," doesn't it?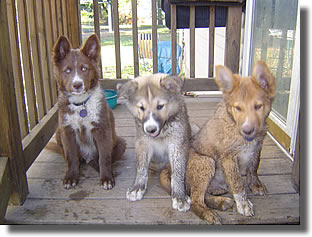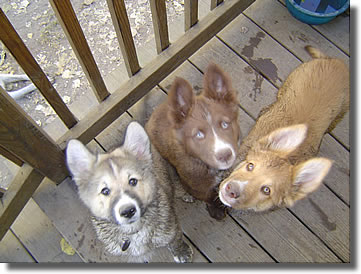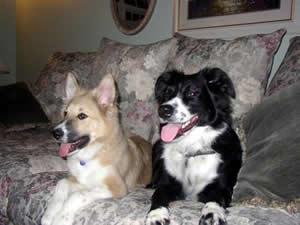 With sister Daisy, also a GLBCR dog.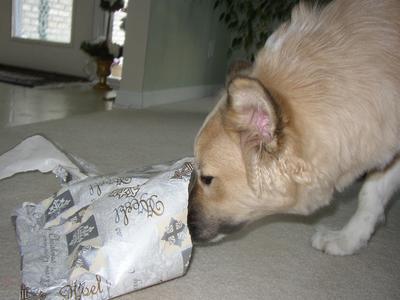 Danny's first Christmas.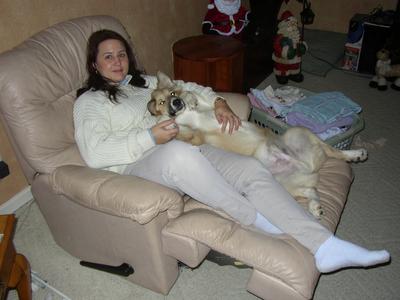 ---
---
Photos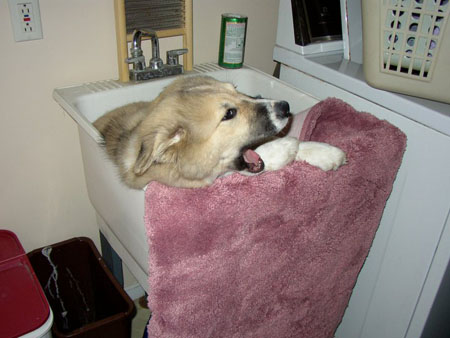 "I can explain..."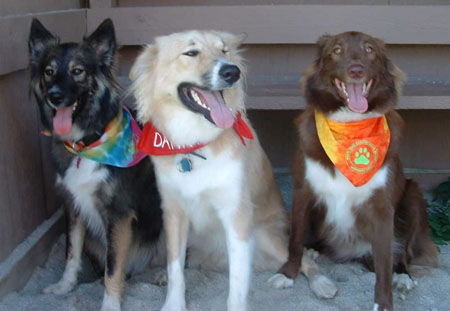 With sisters Ali and Brindi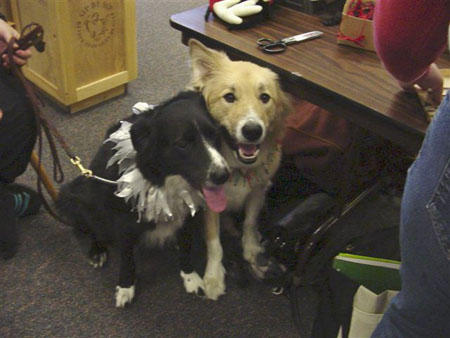 Helping to wrap presents at Borders.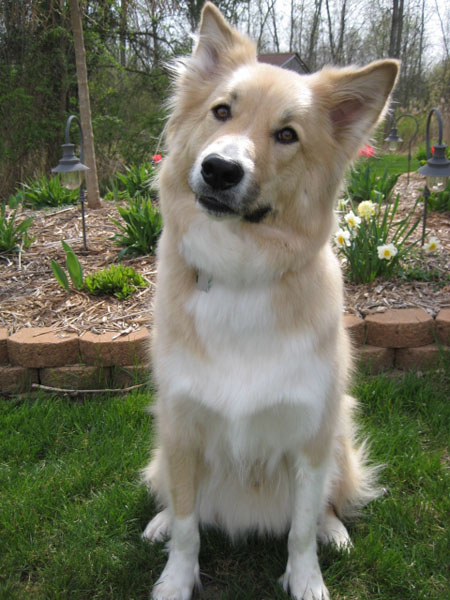 "Who's a pretty boy? Danny is!"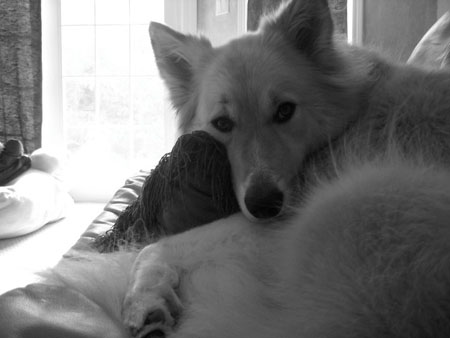 ---
Videos