Smokey, now Cody
Gender: Male
Age: Adult
Foster Home: Mindy

---
From our Facebook page, October, 2013: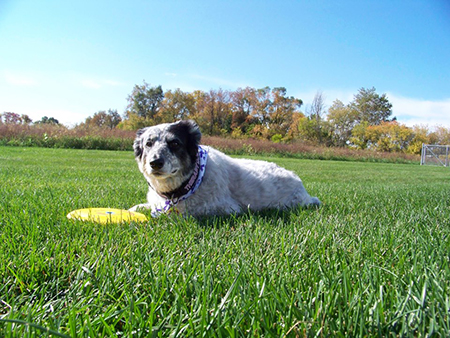 ---
Update: Smokey was adopted in January, 2004 and is now known as Cody. We've received the following updates from his new home: "Cody really likes to let us know how much he loves us. He is VERY affectionate with rubbing his muzzle against our faces while placing a paw gently on our shoulder or chest. Before bedtime he will crawl up between my wife and I and rub up against us and squirm around until he is on his back for maximum tummy rubbing. He repeats this in the morning immediately after the alarm goes off. He has been my constant companion during my work as a fraud investigator. He loves his car rides and the overnight travel, too! He has turned into the Frisbee monster...running, catching, leaping...his favorite exercise. This adoption has turned out better than we ever thought it would. He is such a sweet creature. Thank you so much!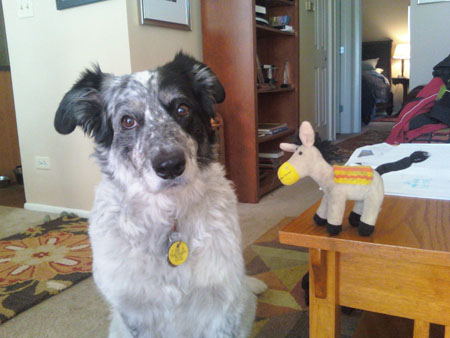 11/25/2006 Cody passed his Therapy Dogs International (TDI) assessment in June of 2006. He received his own TDI photo ID and nifty I AM A THERAPY DOG collar tag in August. Cody and I are now official certifed volunteers with the Rainbow Hospice pet therapy program. Rainbow Hospice is located in Park Ridge, IL.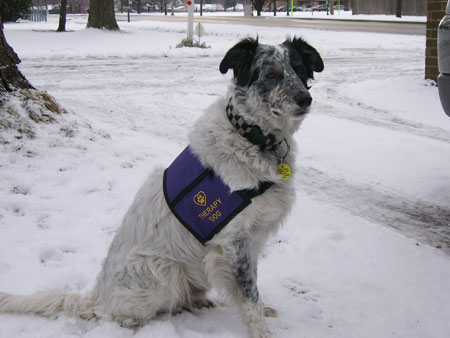 Cody's current therapy work includes the following specialties:

Children with profound fear of dogs
Various children reading to dogs programs at local libraries
Working with special needs children and Alzheimer's patients
On-staff therapy dog at Lutheran General Hospital in Park Ridge, IL

Cody also works with K-9 Comfort associated with the Extra Mile Ministries Crisis Response Teams and has responded to the shootings at Northern Illinois University and has worked programs with Parents of Murdered Children (POMC).

Cody is a super gentleman with all dogs, adults and children. He loves greeting everyone - never shy, never tentative, always respectful and under control. He is great off leash, loves to play frisbee, and loves to sleep in bed.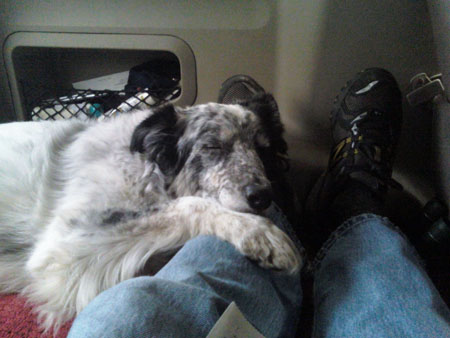 We are so lucky to have such a wonderful companion, friend and beloved member of our family.
---
---
Photos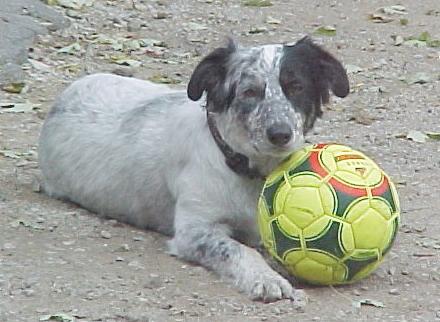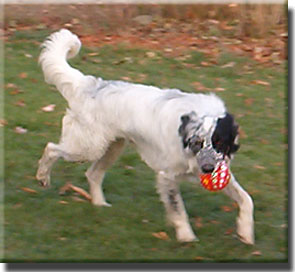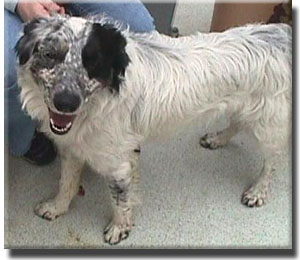 ---
Videos