Baxter
Gender: Male
Age: 6 Months
Foster Home: Sheila

---
Update: Baxter was adopted in January, 2005.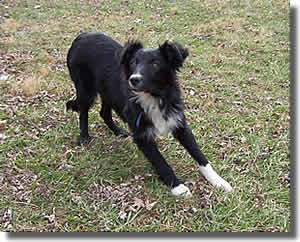 ---
Baxter is pure Border Collie! He is energetic, has a strong ball drive, and is intensely focused on anything that moves. He's friendly to all humans, but is especially fond of children. Baxter gets along great with other dogs and would be a great addition, if you have a playful canine pal.

Baxter was found as a stray and taken to a Humane Society. While there, he was selected to walk in the town's Christmas Parade. His friendly personality was perfect to mingle with the crowds of children, at this event.

---
---
Photos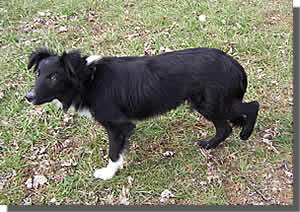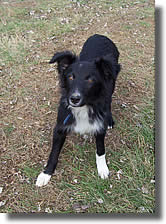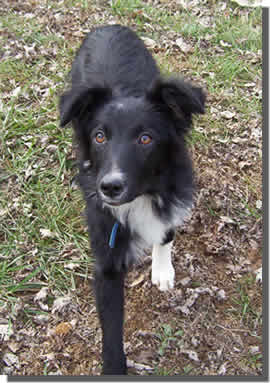 ---
Videos