Cruize, now Cushla Macree
Gender: Male
Age: 1 Year
Foster Home: Mindy/Leslie

---
Update: Cruize was adopted in November, 2005 and is now known as Cushla Macree (Pulse of My Heart). His new mom writes: "He's great! He sooooo easy, well mannered and mellow! A total lap dog in the car and very sweet with Harrison. This dog is a piece of cake! No accidents and he's really sticking close to the kids and the house. They are all in the yard right now and he's doing figure eights around them.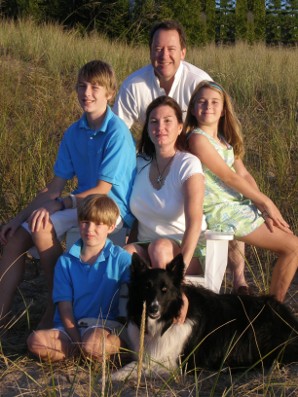 "He was spooked by the stairs last night and wouldn't go up them. The kids solved that with a treat on every other stair. So perhaps tonight he will sleep on a bed. Last night he was in the kitchen in a "kiddie corral" and I slept on the sofa to keep company. He does love to get up on the sofa and chairs - which doesn't really work here because they are leather (perfect for life with kids but not dog toenails). I've ordered a sheepskin bed for him today and his heart name tag. We are calling him Cushla Macree (Irish, means "pulse of my heart") but, "Cruise" with an s for short. And, he really has helped to mend our hearts.. He has a vet check tomorrow at 10:50. Then we are planning a family day raking leaves and playing with Cruise. I'll take some pics and email you one. He really is a love bug. Our house is happy again!!"
---
---
Photos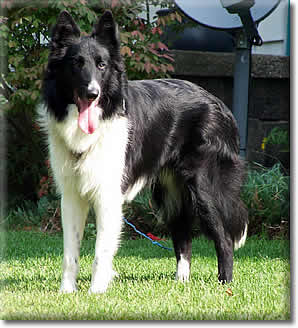 The shelter staff named him "Gorgeous" - it's easy to see why!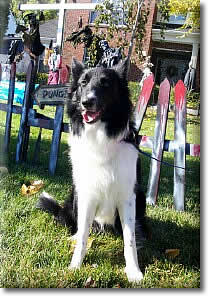 ---
Videos