Dotty
Gender: Female
Age: Puppy
Foster Home: Peggy

---
October, 2013: "Dottie is doing great, everyone wants to take her home with them. She will be 9 years old in March, time flies. She is a very friendly with everyone she meets (dogs & people). I am sending you three pictures of Dottie, and yes she did put on a few pounds. She is up to 45 pounds now but looks healthy."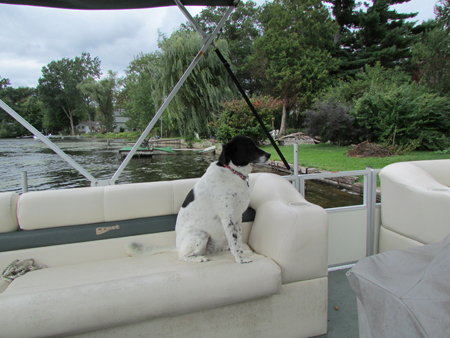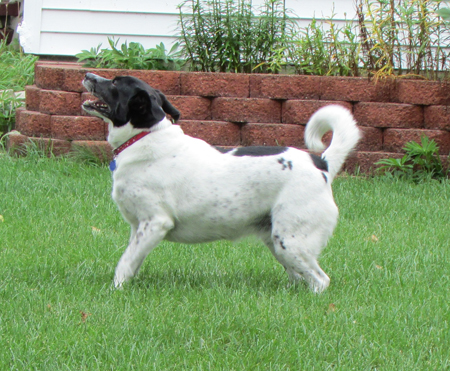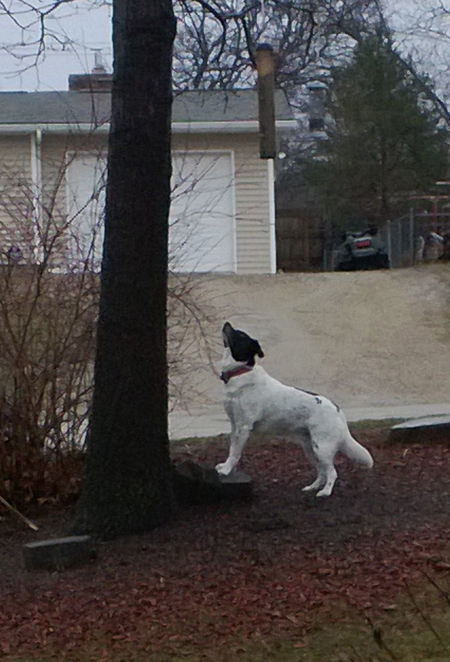 ---
Update: "Spotty Hottie Dotty" was adopted in September, 2005. We received the following update in March, 2006: "Occasionally Dottie will take something that she should not have and chew it up. She still has to take a toy out with her every time she goes outside.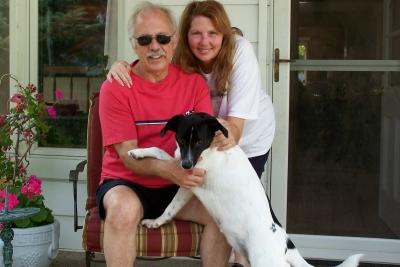 "Dottie is really a great dog. She weights about 40 pounds now. She enjoys riding in cars. Dottie may not have been the Alpha Female but she is not afraid of lightning, thunder, trucks, or loud noises. She is protective of the yard & house.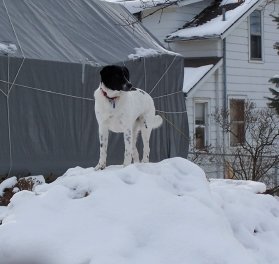 "She is very sociable with other dog & people. She gets along with all the dogs & people she has ever met. We had our grandkids (ages 1 & 2) spend a week with us. They were a little afraid of Dottie the first day. The second day they were all playing together. They enjoyed playing with each other the whole time they spent with us.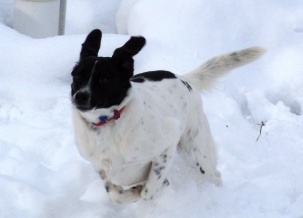 "The only thing she doesn't like are cats, which is fine with me because the cats eat my birds. The cats quit coming around. Unfortunately, squirrels are about the same size as cats. Dottie spends the day chasing the squirrels up the trees."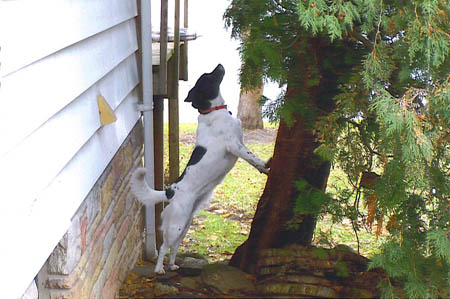 ---
---
Photos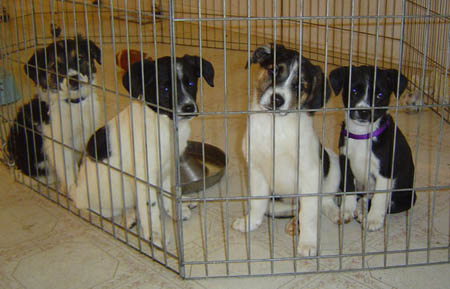 Meet the Borgles: (L-R) Nelson, Dotty, Nemo, and Uma.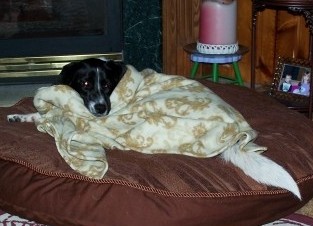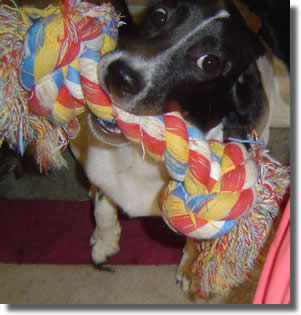 ---
Videos