Lance, now Oscar
Gender: Male
Age: Puppy
Foster Home: Peggy

---
Update: Lance was adopted in March, 2005 and is now known as Oscar. Here he is in early 2010 with his new "sibling."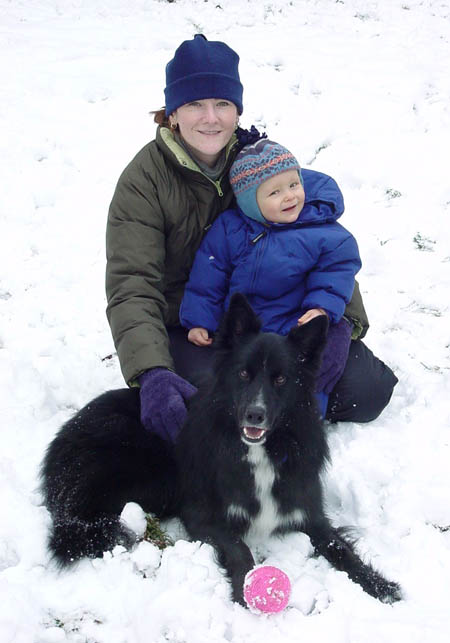 ---
First Report on Oscar - post-adoption: STATS:
25 lbs.
19" tall (floor to shoulder)
One baby tooth remaining
Adorable


BORDER COLLIE TRAITS:
Ball drive? Yes!
Barks at anything out of place


SELF-APPOINTED HOUSEHOLD JOB:
Enthusiastically fetches newspaper every morning


FAVORITE TREATS:
Carrots, cucumbers, zucchinis


FAVORITE TOYS:
Stuffed monkey puppet, any empty plastic bottle or jug that makes loud noises on hardwood floors


NEWEST HOBBY:
Herding bugs in the garden (honestly)


SOCIAL SKILLS
Barks first, friends later (but quickly)


FIRST CONQUERED FOE: The whirling lawn sprinkler (one of the spoils of victory: he gets to sit in the spray and cool off)


FOES STILL AT LARGE:
Vacuum cleaner, brooms, lawnmower, swifter


TERMS OF ENDEARMENT
Ear kisses
Still wants to be a lap dog (despite being 25 lbs.)
Lamb leaps and mountain lion pounces


GUILTY PLEASURES:
Tears up newspapers when we're out
Removes insoles from any and every shoe
Riding in the car with his head out the window


PHRASES HE PRETENDS NOT TO UNDERSTAND:
"Quiet time."
"This is MY dinner."
"That's not for doggies."
"What's in your mouth?"

---
Lance, along with his mother Charlotte and his seven siblings, made quite an entrance to GLBCR - they were born in the car on the way to their foster home!
---
---
Photos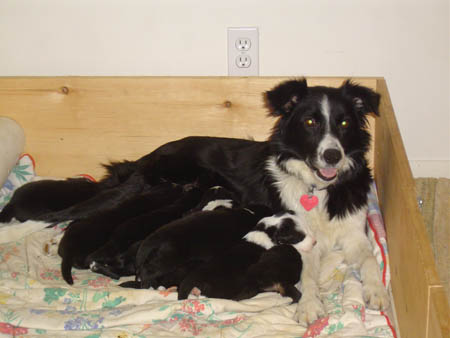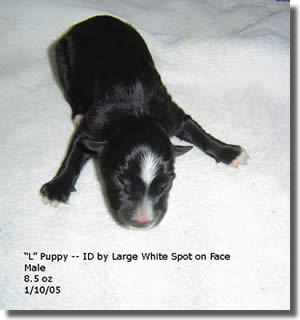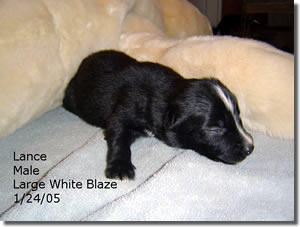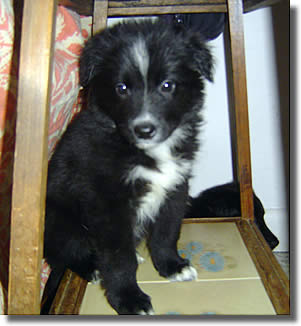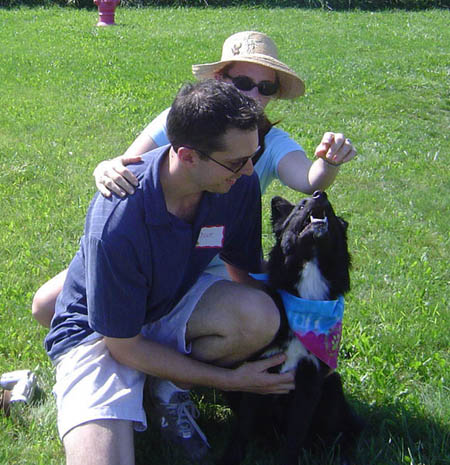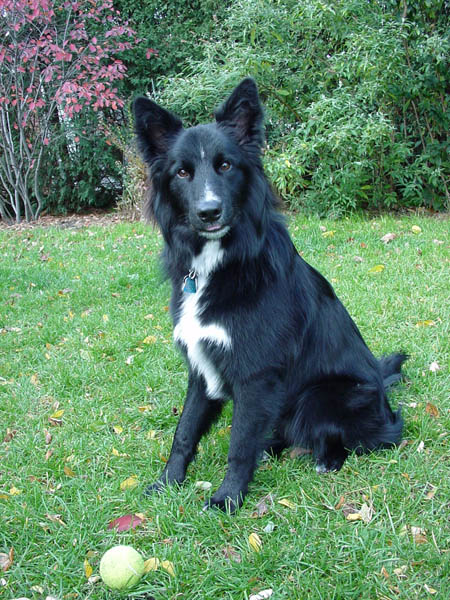 ---
Videos