Linus, now Emmet
Gender: Male
Age: 7 Years
Foster Home: Mindy

---
July, 2013: We received the sad news that Emmett has recently crossed the Bridge. His beloved human wrote: "A few weeks ago I lost my dear Border Collie, Emmet (adopted in 2005, as Linus). Emmet was 7 1/2 when we met and we had almost 8 yrs. together. I felt so lucky that he found me and will always encourage others to adopt a senior dog as he was truly a settled and lovely companion, exactly what I needed.
"I thank you for the work that you do for this wonderful breed. I have enclosed a few pictures of my sweet boy. I was blessed and learned so much from him."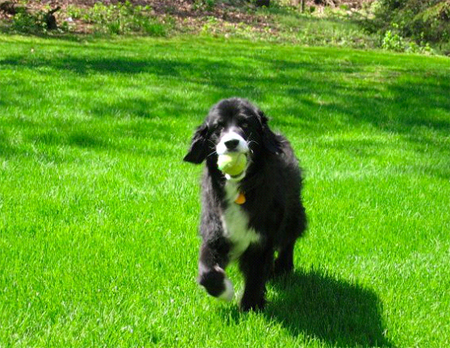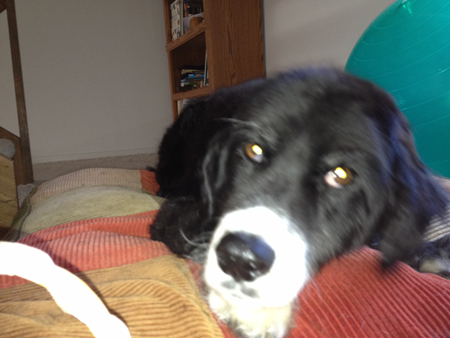 ---
Update: Linus was adopted in July, 2005 and is now known as Emmet. In December, 2010, we received the following update: " I had been searching for a canine companion for a year and a half. I had contacted GLBCR and given them my bio and, after some months, it was they who suggested I take a look at my Emmet (then "Linus"). Emmet had been with his original owner until the age of 7, then went into rescue care. I knew I didn't want a puppy, but wasn't necessarily looking for a dog of his age. That was 5 1/2 yrs. ago now and Emmet has proven to be full of life. I was just looking for a companion and Emmet has been so much more.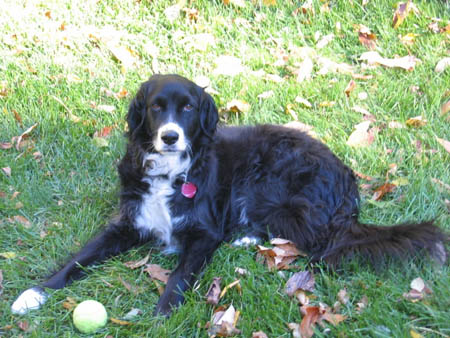 He is not demanding at all and will very patiently wait for me whenever he wants something. He never wakes me up on the rare morning that I sleep in. At bedtime, he comically spends about 10 min. pacing through the rooms searching for the perfect hiding place for one of his treasures (a partial rawhide knot). I always imagine that he is so delighted by finding it later. His only "toys" are tennis balls and my home is filled with them. He will sit in front of me and push the ball to me with his nose or just fling it to me. He loves to walk along outside with a tennis ball that he will bounce and catch as he walks.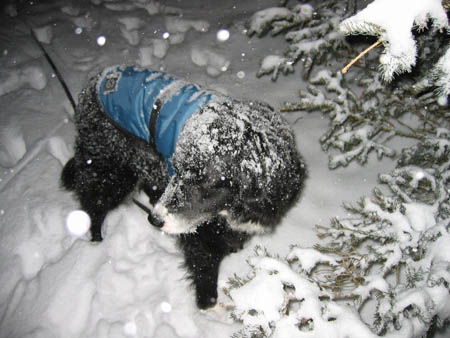 He has had some "fear" issues, but I had a trainer do a home visit and have seen Emmet be transformed (my neighbors' and friends' word) by her advice. I found that taking a class together helped us to bond and continuing to work on training during our daily walks have made him a confident companion. I would like to encourage others to consider adopting an adult dog - BCs typically have pretty long life spans and his continued youthfulness hides his years. Emmet is so much more than I was hoping for and I'm so glad he rescued me.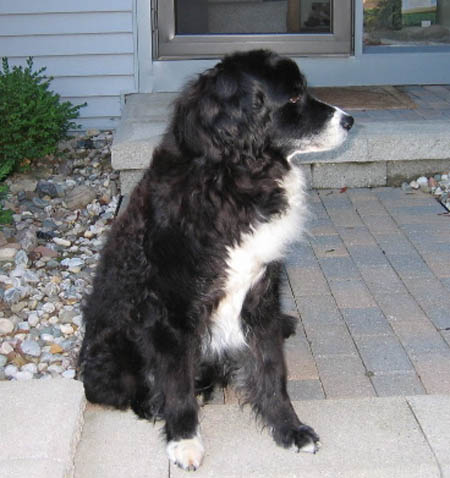 ---
---
Photos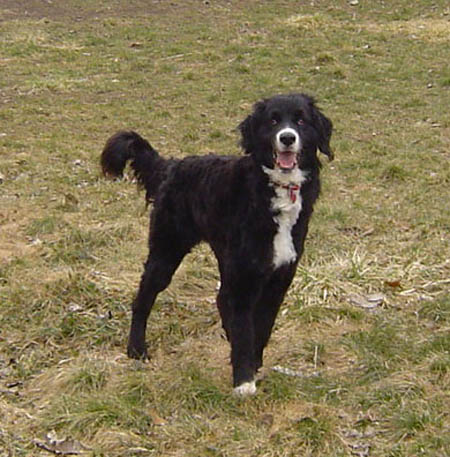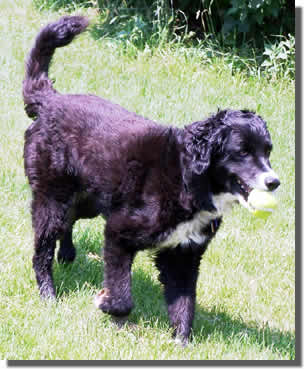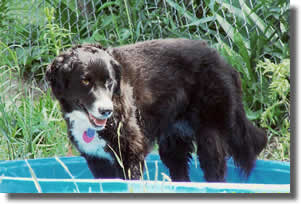 ---
Videos