Peaches
Gender: Female
Age: 2 Years
Foster Home: Peggy

---
Update: Peaches was adopted in January, 2005. She and her new family joined us at the 2006 GLBCR Reunion picnic.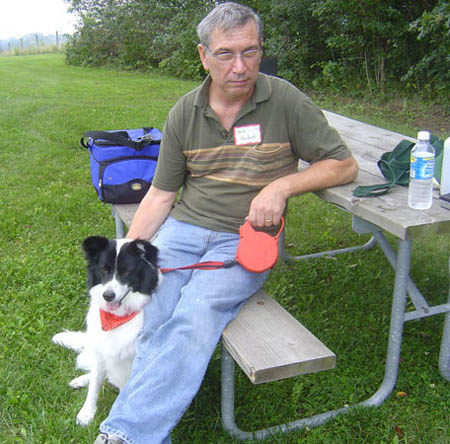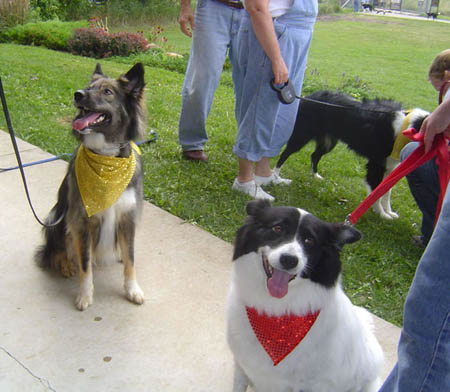 Reunited with daughter Ali (was Apple).
---
Peaches came to us in early summer 2004. Her former owners were in the process of divorcing and, as often happens, no one wanted the dog. She was not spayed, and came to us with no medical records. At her first vet appointment, we discovered she was heartworm positive. Thanks to a kind-hearted donor, GLBCR arranged for her to receive the first of two heartworm treatments. Before she could receive her second treatment, a second complication emerged...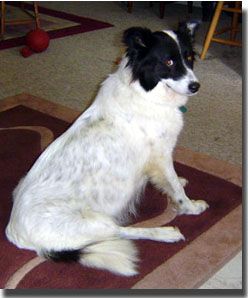 Peaches was pregnant.
As heartworm treatment involves the administration of harsh drugs, we had no way of knowing if the puppies would survive. The vet appointment for her second heartworm treatment turned into a ultrasound exam. All they could tell us was that there were at least 3-4 live puppies in there.
Fortunately, this happened.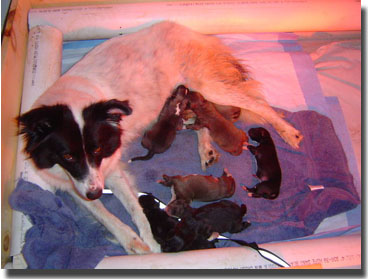 Sadly, there were two pups that were stillborn, but those who survived were strong and healthy. The vet who examined them at two weeks was very pleased with their size and appearance.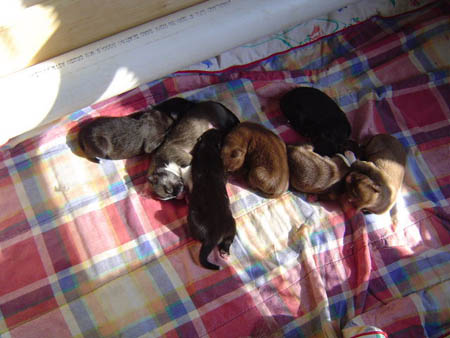 When asked to speculate on the breed of the father, he examined them carefully, gave it some thought, and then said,"Well, in my professional opinion, I believe it was some big mutt."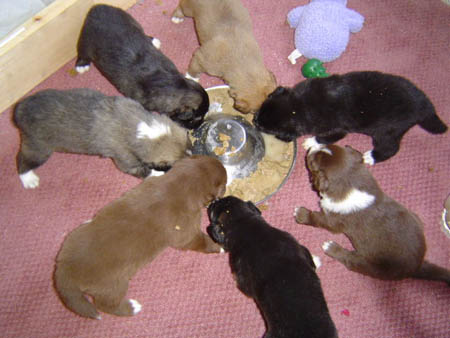 Or maybe more than one big mutt...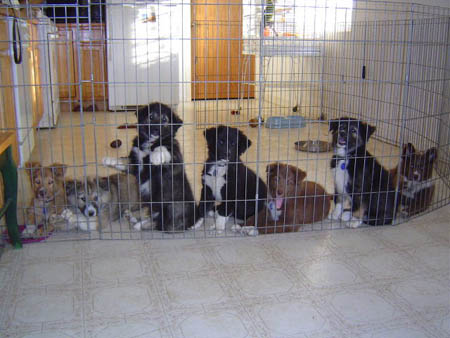 (L-R) Eddie (Edgar), Danny (Pecan), Wrigley (Harry), Shannon (Blackie), Brindi (Coco), Ali (Apple), and Boston (Evan).
---
---
Photos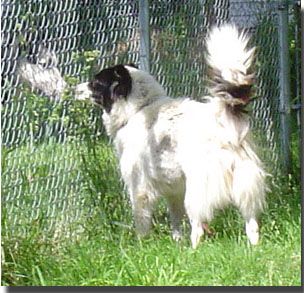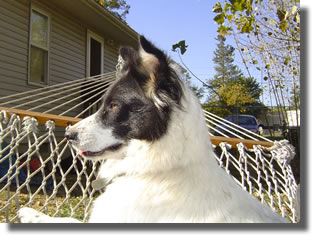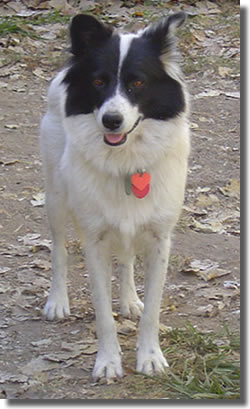 ---
Videos