Scamp, now Dylan
Gender: Male
Age: 1 Year
Foster Home: Robin and Susan

---
From our Facebook page, December, 2012: "Merry Christmas from Dylan - formerly Scamp. Can you believe it? He's almost 9 years old! My baby is turning grey but he's still got energy to burn. Thank you all for saving this little dude."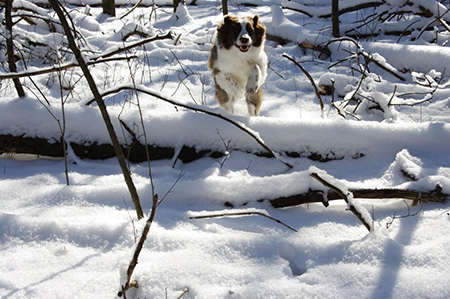 ---
From our Facebook page, September, 2011: "Thought I would throw up a pic of Dylan (formerly known as Scamp) with his buddy Biskit. We adopted Dylan back in 2004. He now lives with 5 cats and the love of his life Annie - a crazy lab pointer mix. Oh yeah - and then there are the two humans. Thank you GLBCR for bringing Dylan into our lives - we love him dearly."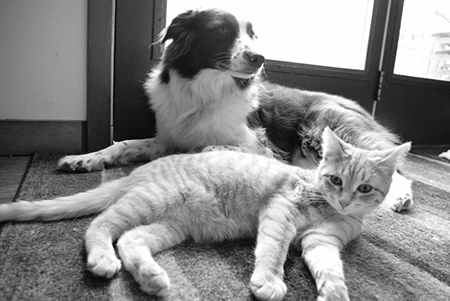 ---
Update: Scamp was adopted in July, 2005 and is now known as Dylan.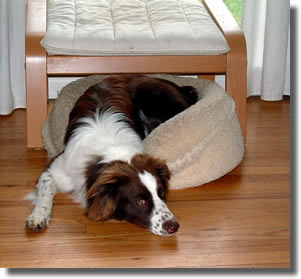 ---
---
Photos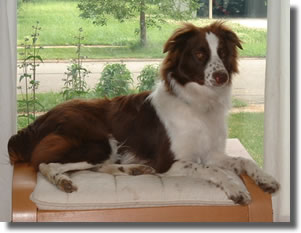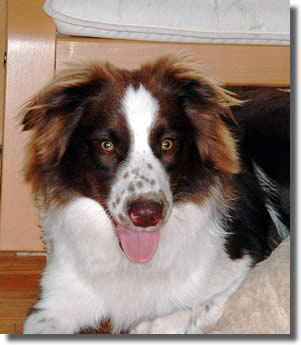 ---
Videos