Trixie, now Medora
Gender: Female
Age: Puppy
Foster Home: Peggy

---
Update: Trixie was adopted in March, 2005 and is now known as Medora. We've received the following updates:


Update 6/9/05 Medora is FANTASTIC! She's jogging with me 2-3 times a week on the trails around Lake Michigan, 2 blocks from my home. The big excitement is that this weekend she and I went for a big backpacking trip in northern WI - just the 2 of us - for 3 days! She was great. We both got tired frequently, but had a great time... She's transitioning from short puppy hair to longer hair, and I just can't wait to see how long it will be! We've been doing Essential Fatty Acids on her food (people capsules we open up) and she thinks this is the best treat ever. Therefore, she doesn't have dry skin and her hair is fabulous. These were problems I had with my previous BC Strider, before I know of EFAs. Our favorite thing is chewing sticks. She is truely the joy of my life. Thanks again to everyone who made this possible!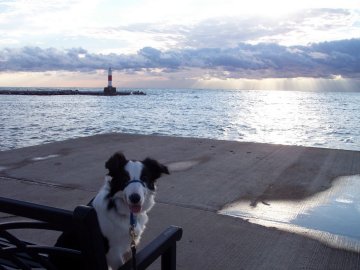 1/9/2006 Medora is fantastic - 1 year makes all the difference! She no longer runs away from popcorn and frizbees, that's for sure! We're doing great, and hope this finds you well also! Medora and I ran along Lake Michigan all summer.
---
---
Photos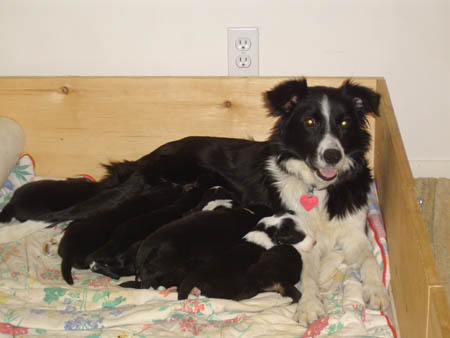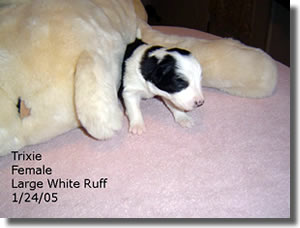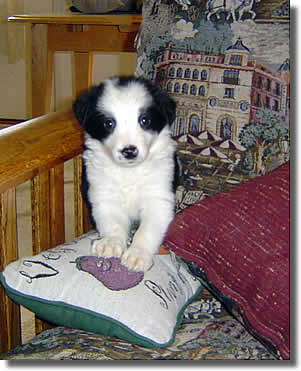 ---
Videos