Trudy, now Zoey
Gender: Female
Age: Puppy
Foster Home: Peggy

---
Update: Trudy was adopted in March, 2005 and is now known as Zoe. We received the following update in June, 2005: "Trudy is now Zoey and is doing great. She's VERY Border Collie; none of us can figure out anything other than more Border Collie that she might have mixed in with her. What do the others think might be mixed with their dogs? Training has been many laughs. I tried the cage training as suggested, but that lasted only a couple of weeks. She threw up all over the cage one night, I washed it all out (and washed her, too) and she did the same thing the next night. Washed it out again, but she refused to go back into the cage. So we made a den for her in a spot she had picked under some shelves in the back hall and she goes there when we tell her it's bedtime.


She's a very loving dog and likes to leap onto your lap, a paw on each shoulder, and attack your face, ears, whatever else she can get. As my daughter's roommate said, "she's really into french kissing." She'll also clean out your ears and nose if you let her. I think that about paints the picture. She has yet to meet anyone she didn't immediately and wildly adore. This has made her extremely popular with everyone. LOVES playing with the JackRussel next door; they usually played about 2 hours a day or until one of them dropped. Unfortunately, he moved a couple of days ago, so we're looking for a new playdate puppy. LOVES the dog park.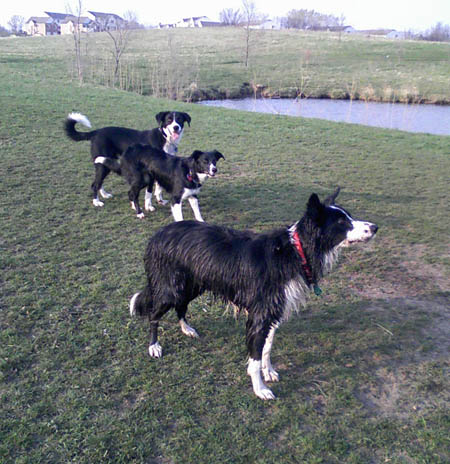 She demands nothing less than 100% of my attention 24/7. As it is, I've insisted on limiting fetch to 2 hours a morning. I'll probably get thrower's elbow. In short, she's still a pup and has a ways to go, but we're VERY pleased with her so far. Finally, she's a beauty. Her coat has come in thick and glossy and no more than 2 inches long anywhere. In spite of giving her extra fat with her food, she's growing fast and VERY skinny. I think she's adding about a 1/2 inch a night. She's up to a full bowl of food twice a day and still brings us her empty bowl when she wants more to eat. I'd try to send some pictures, but she's not much into standing still.
---
---
Photos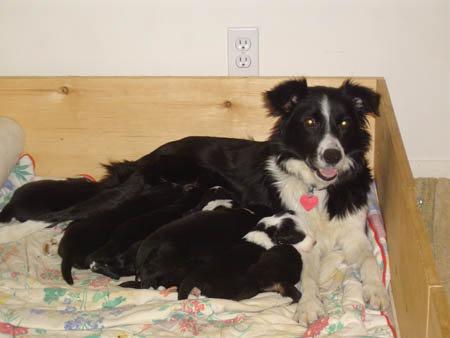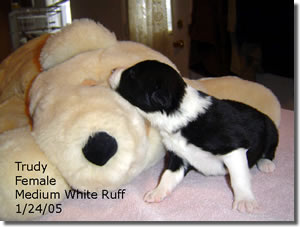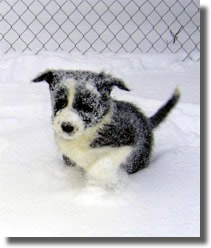 ---
Videos