Dughall
Gender: Male
Age: 4 Years
Foster Home: Christine

---
Update: Dughall was adopted in April, 2006. Shortly after, we received the following series of updates.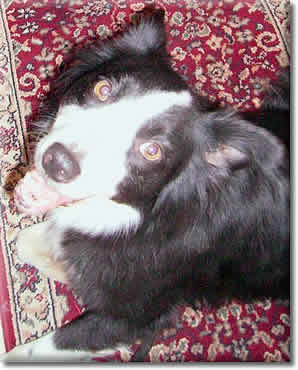 04/02/06 I arrived in Taylorville, Illinois very happy to see my new forever home. I checked out the place right away but after about an hour my new owner was taking me to the basement. Boy what a noise there was outside! After a while he brought me back upstairs and that enclosed back deck area they told me about was missing some huge fence boards. I could see out front very clearly and the back yard pool fence had quite an opening to see our neighbor's yards. The house was ok and they told me later that it was high wind damage ( not quite a tornado ) but close enough. Ironically the Taylorville High School Mascot name is Taylorville Tornadoes. Now I know what tornado means.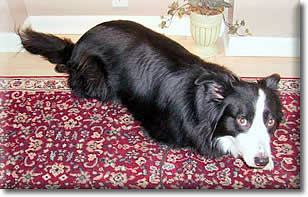 04/03/06: I learned that my new owners had another Border Collie before me. She sadly died of cancer and I saw her picture. Daisy was very pretty and I wish I would have known her. They found me the same way they found her so my owners and I thank all Border Collie Rescue people for finding good people to take care of us.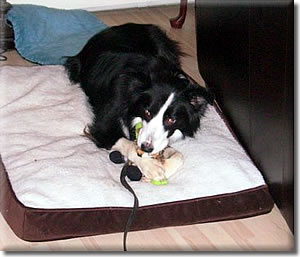 04/04/06: My new owners called my foster mom about how to turn-me- off. I am quite the energetic dog, but my new owners just want to take care of me the best they can. My foster mom is very good about reassuring my owners about how to take care of me.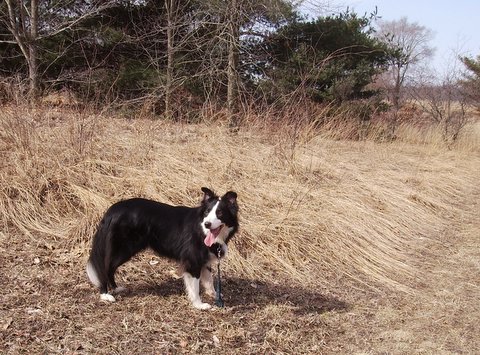 04/11/06: Oh what a life! They bought me a doggie pool! I can't wait until June. My new home has a swimming pool and I'll let you know if I actually swim in it in a later report. It's not quite the lake I was used to (like this), but I like it.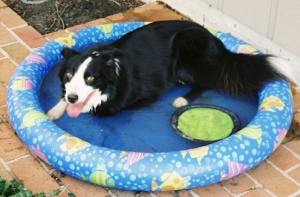 04/15/06: I figured out how to jump the temporary storm damage fence in front today. I had fun trying to chase a squirrel but my owners figured I might get hurt, so no more of that. A chain-link fence doesn't fall down if I stumble, like a PVC jump pole does, so they set up all the loose fence boards so I wouldn't get any ideas again. I had fun for a while anyway.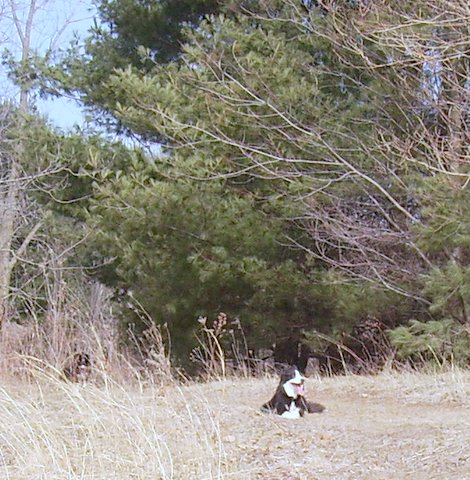 04/22/06: My owners are going to repair their fence and it started today They are also going to buy some agility equipment so I can have safe fun: no more fence jumping, but that's ok. I like all of the Frisbee and tennis ball sessions since I've been here.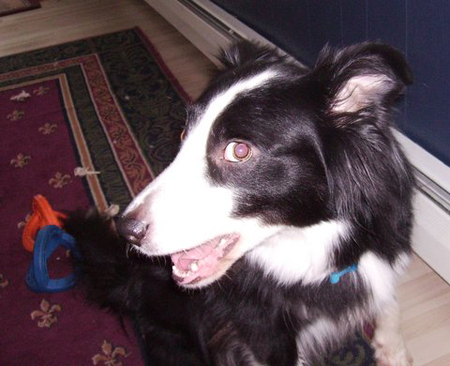 ---
---
Photos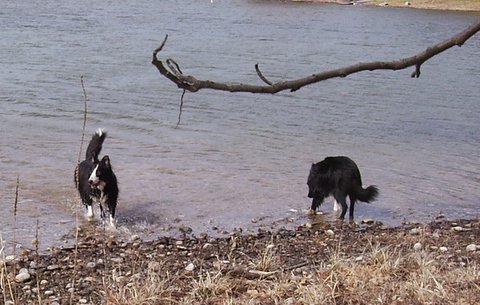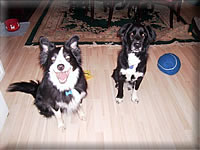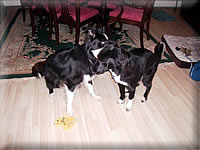 ---
Videos