Jocko, now Melchizedek
Gender: Male
Age: 1 Year
Foster Home:Susan and Robin

---
Update: Jocko was adopted in April, 2006 and is now known as Melchizedek. He and his new family joined us at the 2006 GLBCR Reunion Picnic in full Scottish garb.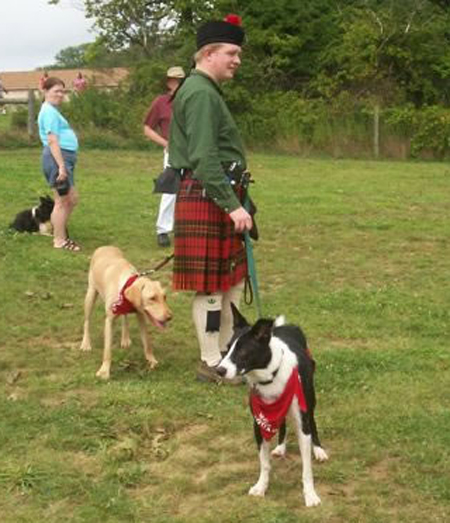 ---
Jocko came to us from a shelter in Mid-Michigan. He was found running loose in an affluent suburb, and the shelter workers were certain someone was missing him. He acted like he was someone's dog - knew how to sit up and beg and to play Frisbee, and was generally very sweet. He even played with his food dish in his run at the shelter. When no one claimed him, they contacted GLBCR.


We didn't have foster space at the time, but two GLBCR volunteers went up to meet him anyway, figuring we could get an evaluation and be ready if space opened up. Jocko was every bit as sweet as advertised, and was very excited to get out of his run and socialize a bit. When the volunteers asked if they could take him outside for some photographs, the shelter worker responded: "If you don't take him with you today, there's no point in taking his picture."


Needless to say, Jocko went home with them....
---
---
Photos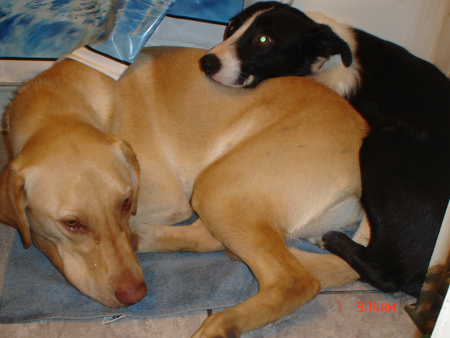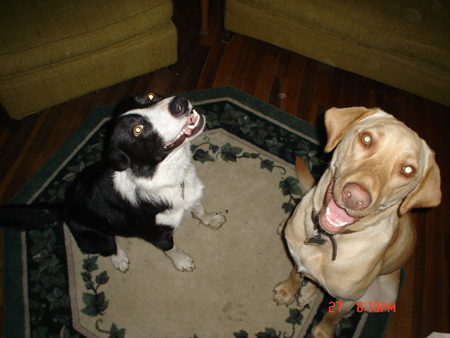 How happy are these guys?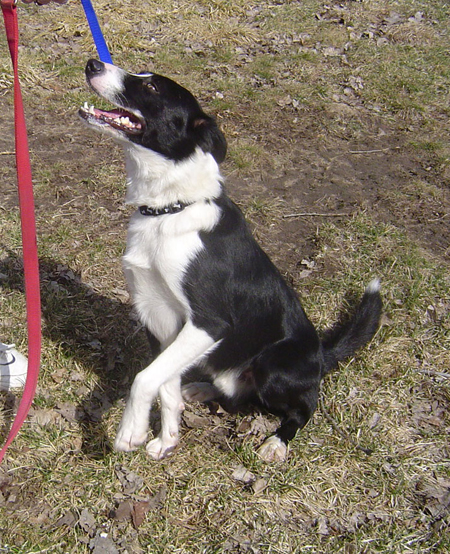 ---
Videos