Maxine
Gender: Female
Age: Adult
Foster Home:

---
Update: Maxine was adopted in March, 2006. We've received the following update: Just wanted to let you know that I am doing very well in my forever home. I was a very good girl on the ride home yesterday, though by the time we stopped in Indiana I had to tinkle pretty badly. I barely hit the grass before I was going!! But then I settled down and watched movies on the DVD player in the car with Emily and Mathew. I preferred Star Wars to Harry Potter: the second one was a bit scary! Then I got home and everyone showed me where the "potty" is outside so I went there. Then we went to the backyard and played with the ball and Frisbee for a long time. Everyone seemed very proud of how good I am at catching the ball and the Frisbee. I also take it right back to the person that threw it. They keep telling me how smart I am and how much fun it is the play together. You wouldn't believe what they have here: the world's biggest bowl of water! They keep calling it a pool, but I'm trying to figure out how to get under the fence and get to it! I heard Mom and Dad talking about getting the pool builder to backfill the berm around the fence so I can't get in!!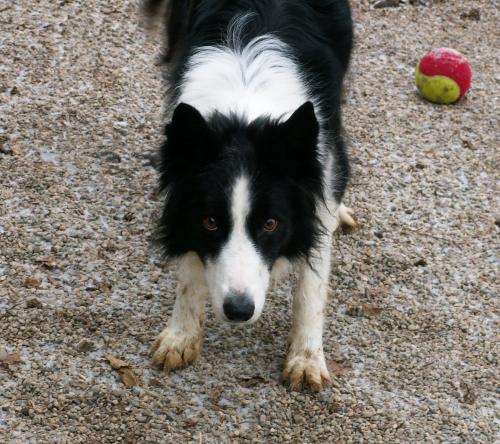 After we played, I went inside and investigated my new house. My crate is in the family room in a nice quiet corner so I can rest if I want to, but I didn't want to all evening. I kept picking up my ball and giving it to someone to throw for me. A few times it bounced off things that could break so I have to teach Emily and Mathew where to throw it when we're in the house. I did have one little accident on the basement carpet but I was very sorry and apologized profusely. Other than that, no tinkling issues! I met Chablis and Chianti. They are the bigged puffed up things they call cats. I've never seen a cat quite so fluffy and with its back arched. They kept up higher than me and I would see them perched on tables or chair backs staring down at me. After a while they seemed to calm down a bit and wouldn't come near me. I cornered one this morning by accident and she jumped at me! Luckily she was declawed so all I got was a face full of hissing cat!! I am not really interested in them, but that doesn't stop them following me around the house!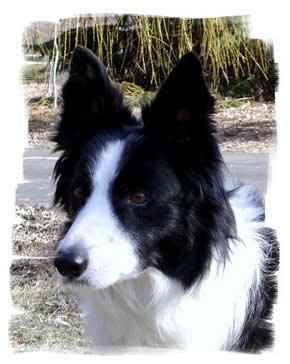 I slept with Mom and Dad. Mom bought me a nice big fluffy bed to sleep on but I don't really like it. I actually alternated between the master bathroom floor: the tiles were nice and cool and the side of the bed. We had a big thunderstorm last night I was fine but Mom and Dad seemed like they were a little scared so every now and then I would go up to the bed and poke my nose in at them to make sure they were all right. Once they gave me a pat on the head I knew they were fine so I settled back down again. We also went for a long walk last night so I got to meet the neighborhood: lots of nice smells and things to check out. Today I'm doing well behaving in my crate when Mom and Dad went to work. Mom was home for a while at lunch and we went potty and then played with the ball and Frisbee again until I got tired and laid down. Everyone will be home soon so I know we're going for another long walk and then we'll play some more.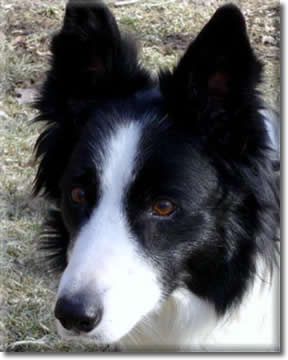 I'm adapting well: learning new things, remembering how to sit and stay and lay down and doing pretty well at it! As soon as Mom figures out how to get this big box she calls a computer working so she can hook the camera up to it, she says she will send pictures. If not she'll go the old fashioned and take pictures to Walmart for developing!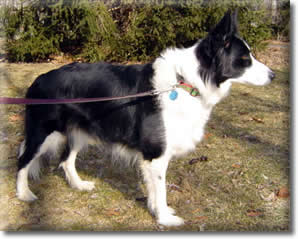 ---
---
Photos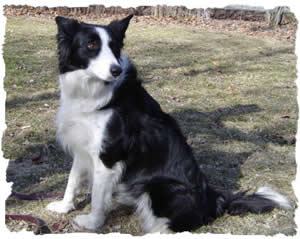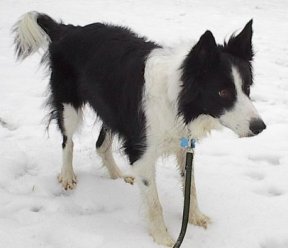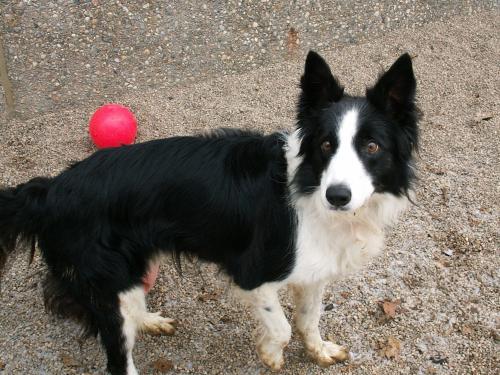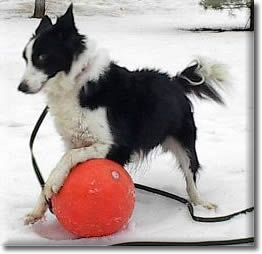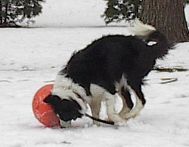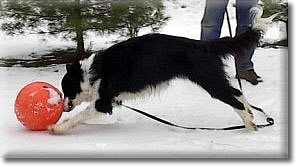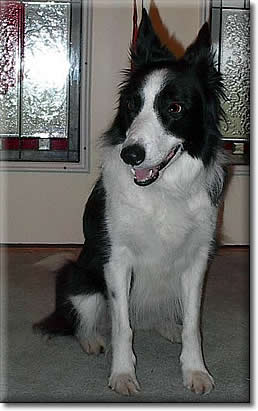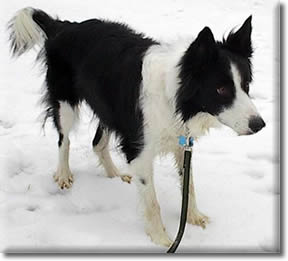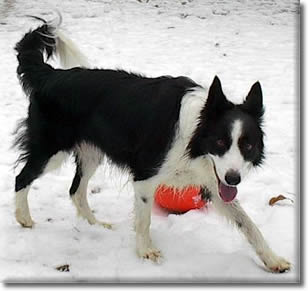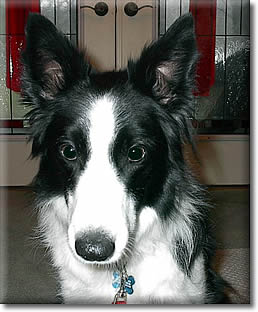 ---
Videos