Mirk
Gender: Male
Age: 4-6 Years
Foster Home: Patty, then Emily

---
Update: Mirk was adopted in June, 2006.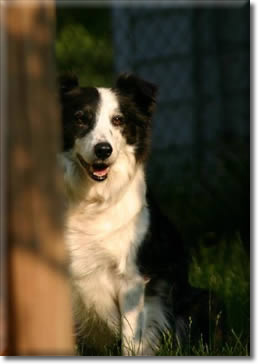 ---
Mirk came to us with a sadder story than most. Patty writes: "He was a sad case indeed. If I remember right, he was found by a couple of wonderful young ladies who drove him all the way to my place from central IN. He had a broken pelvis and tail, healed poorly, heartworm positive and a host of other parasites. He was a total wreck. Emily fostered him and nurtured him back to health.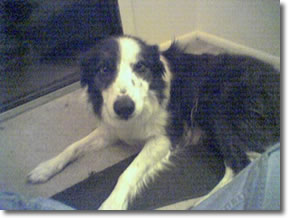 Mirk was found by a good samaritan on a building site where he had been "hanging" around and some of the construction workers had been keeping company with him as I recall. The samaritan contacted GLBCR and we took him in. In addition to being heartworm positive, he had injured at some point, possibly hit by a car. His hind end was unstable, and even though he was a happy guy, he was unable to wag his tail.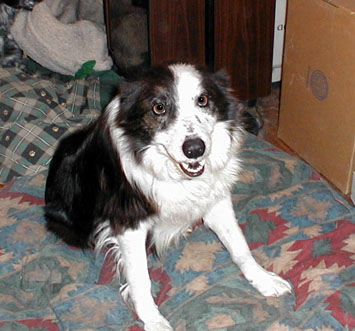 He was assessed by the vet as having some neurological deficit in the hind tail area that didn't affect his mobility. Every volunteer who met him fell in love with him, as he was just a guy that "spoke" to you with his heart. Kathy writes: "I very much wish could have come to live at my house. I'm sure you remember our trip out to meet him at Patty's and him following my "chick truck" as it passed along the fence. Gawd, I wanted to bring him home!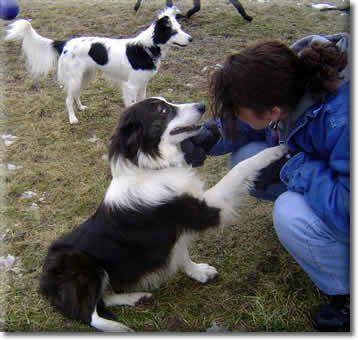 Below, a now-healthy Mirk is reunited with the Good Samaritans who brought him to GLBCR.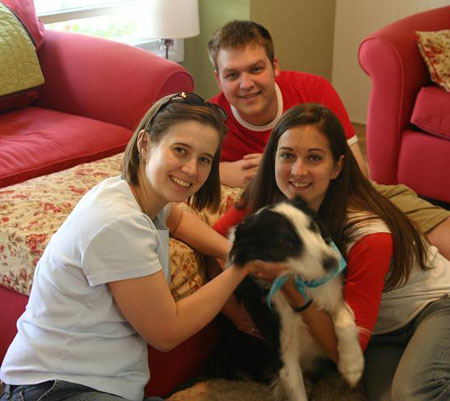 ---
Photos
---
Videos