Tara
Gender: Female
Age: 3 Years
Foster Home: Ann

---
July, 2014: It breaks my heart to have to tell you this - but Tara Sue passed away yesterday after eight wonderful years in our loving care. She had cancer in her spleen which had spread into her GI tract and pancreas. She had stopped eating completely and was not herself. We did everything we could for her but decided to put her down to avoid further/increased pain and suffering. We held her, talked to her and loved her while she passed.
The pain of this is close to unbearable as she was our first baby - I'm in tears as I write this. We are trying to keep it together today and it's really hard.
I guess my instinct was/is to let you know and to thank you. There's no way to express how much Tara meant to us and because of you we got to share eight wonderful years with that dog. How do you thank someone for enriching the lives of four people that much (me, Amy and our two kids)? I lost my father to cancer a year ago (he loved Tara too) and losing Tara feels just as bad. She was about as close to perfect as you can get and it's hard to imagine what our lives are going to be like without her. I wrote down all the things we love about her and her cute characteristics so that we'd always remember.
I'll never forget the day we got the call from you - when you said we got to have her and Amy and I were so thrilled. I still have the old emails we exchanged (on your old email address) when we were writing back-and-forth and thinking she might be a good match. Well, she was and we will never forget her.
---
Update: Tara was adopted in June, 2006.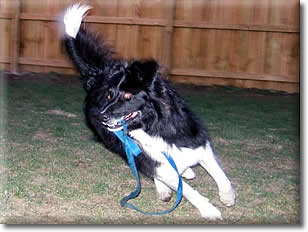 ---
---
Photos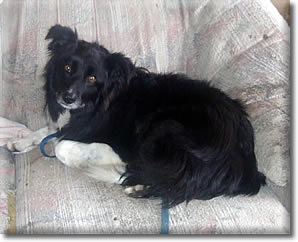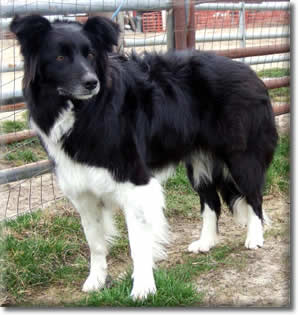 ---
Videos