Spring, now Lilley
Gender: Female
Age: Young
Foster Home: Leslie

---
Update: Spring was adopted in March, 2008, and is now known as Lilley. In July, 2008, we received the following update from her new family: "Lilley or Spring-Lilley is doing very well. She is just a happy if somewhat slightly neurotic dog who just loves her family. She sleeps in closets, has learned to bark at the doorbell, is starting to tolerate the cats affections more each day and loves to go for walks and go for car rides. She went to the groomer for the first time last week and while she as a bit fearful she did well and looked oh so beautiful after her 'fluff and puff'.

"She still doesn't play with toys though we encourage daily, she is a total mama's girl and follows me everywhere. We have spoiled her diet and she is now on the verge of getting fat! Everyone who meets that dog just loves her and we all couldn't be happier.

"Have a wonderful time at your picnic and please know what a difference you made to us in having Lilley come to our home. Thank you for thinking about us, talk to you again soon."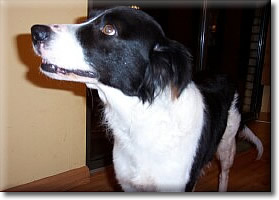 ---
---
Photos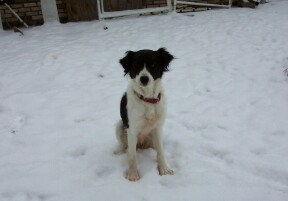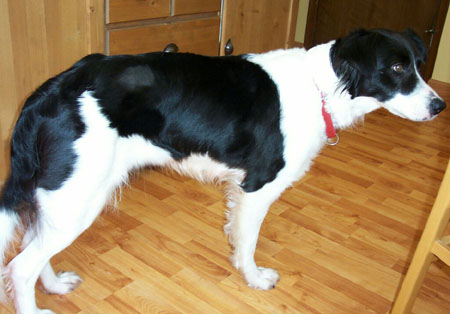 ---
Videos