Annie
Gender:Female
Age:18 months
Height/Weight:37 lbs / 23"
Housebroken:Yes
Fenced yard required:No
Location: Mid-Michigan
Foster Home: Patty


Crate-trained:Yes
Treat-motivated:Yes
Toy-motivated:Very!
Likes Car Rides:Yes
Good with cats: Yes
Good with kids: Yes
Commands: Sit, Down, Kennel, Up, Heel


Crate-trained:Yes
Treat-motivated:Yes
Toy-motivated:Very!
Likes Car Rides:Yes
Good with cats: Yes
Good with kids: Yes
Commands: Sit, Down, Kennel, Up, Heels
---
Update: Annie was adopted in August, 2010. Her foster mom reports: "(Annie's adopter), with two friends and all of her dogs, drove all the way from the far side of Cleveland to Eagle to meet Annie. After a very sensible and friendly greeting on the dogs' part, the game of fetch was on with George the Lab. Max, her JRT was busy making his presence known in the yard. George was rescued from a very abusive situation and is now a S & R dog. They all played well together and for (the adopter) and Annie, it was love at first sight. Annie will begin her new career training with the Ohio Search Dog Assn. right away. This adopter is a great, dog savvy young lady who loves her fur family. Annie didn't even look back - and that's the way it should be.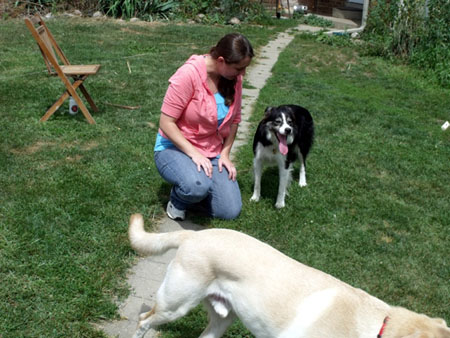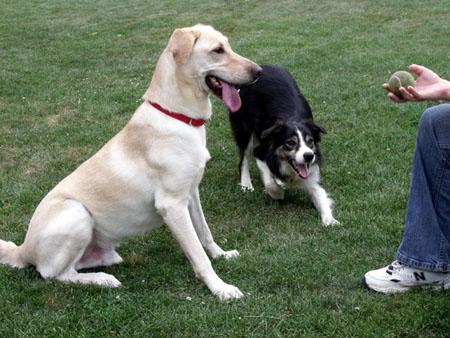 ---
Frisbee Anyone? Don't let that sweet, innocent face fool you. Annie non-stop fun. Annie is a bright and beautiful young lady who has what it takes for a promising career at anything. She's extremely focused on you, keen on sheep, fast and athletic. Flyball, Agility, Obedience, she could do it all. All she needs is you.

Through no fault of her own, she's had 4 homes in her short life, but it hasn't dampened her spirit at all. Annie will definitely need a home that understands the quirks of Border Collies, someone with a great sense of humor. Someone who can understand that they left that loaf of bread too close to the edge of the counter. ("you left it there for me, right?") She still has a little bit of puppy in her, as she will chew on wooden things if left unattended. Annie is a classic example of why Border Collies end up in rescue, she'll drive most people crazy. On the good side, she's good in the house, loves everyone and she gets along with every dog she's met. Then tries to herd them. She is fascinated with my kitty, follows her all over in the house but never tries to hurt her. My kitty set her straight on who's the boss right away. She loves watching TV with you on the couch and is a nice little snuggler.

---
Photos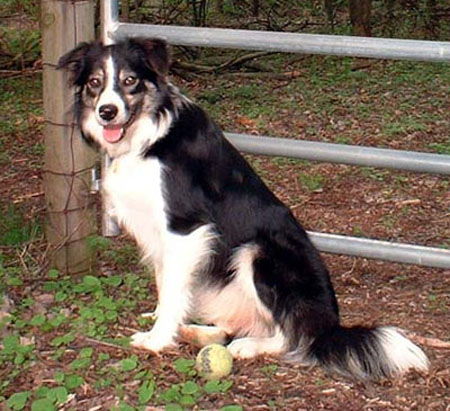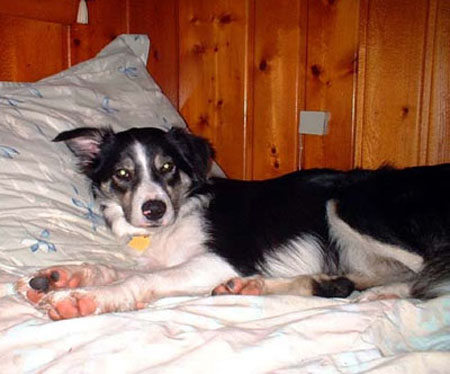 ---
Videos