Windsor
Gender: Male
Age:10 years
Height/Weight: 22" / 54 lbs
Housebroken:Yes
Fenced yard required:No
Location: SE Michigan
Foster Home: Karin

Crate-trained: No (learning)
Treat-motivated: Somewhat
Toy-motivated: Yes
Likes Car Rides: Yes
Good with cats: Yes
Good with kids: TBD Yes
Commands: "Go get your ball," "down," "give me your paw," and "come." Working on: "sit," "kennel up."
---
February, 2013: Here are a few new pictures of Windsor - doesn't he look fantastic?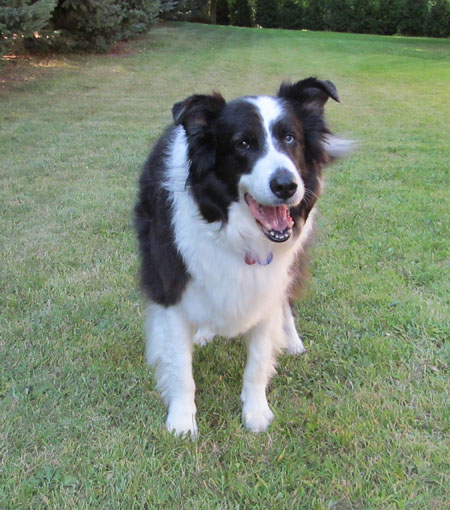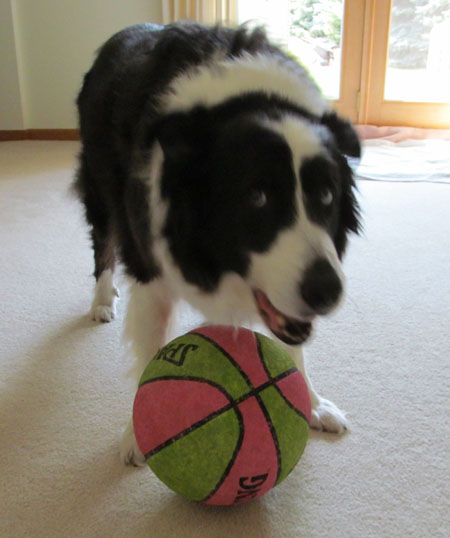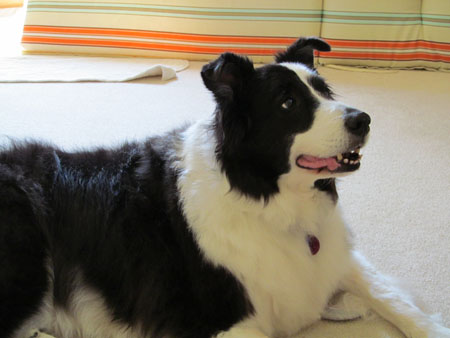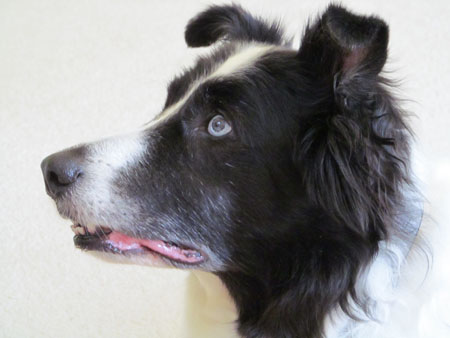 ---
Update: Windsor was adopted in September, 2010, shortly after his star turn at the 2010 GLBCR Rescue Reunion picnic. No one could believe that the energetic guy who spent most of his time in the dog park keeping the big red Jolly Ball in line was ten years old! His foster mom writes: "Windsor went to (his new home) today. They drove down from Traverse City, and spent a couple hours getting to know him, and he fell in love; they really spoke his language. I think he's going to have a pretty fantastic time getting spoiled silly, taking long walks, and playing ball. I'm so thankful for people willing to adopt an older dog, and people so accepting (and loving) of BC quirks."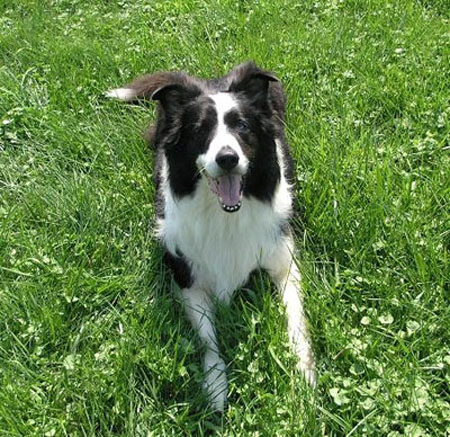 ---
Windsor ended up in a shelter after his family lost their home. At first, he took this in stride, but he rapidly became very depressed in the shelter. He has really blossomed in his foster home, and he's working hard at figuring out the routines, and is starting to enjoy life again. He has a giant "off switch," and is mostly content to lounge around the house, moving around a bit to keep an eye on any action. He loves to be brushed and cuddled, but he's not overly pushy for affection, and is good about waiting for an invitation. He doesn't seem to exhibit much herding behavior at all. He's friendly and interested in the cats, but doesn't chase them. He is tolerant of my young dog's attempts to get him to play, but doesn't join her all that often. He doesn't even much like being outside unless a human is hanging out with him. He does, however, take his soccer game very seriously, and loves tennis balls (and has the worn teeth that are the hallmark of a lifelong addiction to them) and jolly-ball type toys. He also loves taking walks, and has been a very quick learner of the rules of loose-leash walking.
His obedience skills seem a bit hit-and-miss – he will promptly "down" while playing soccer when asked (as if he were trained like a herding dog), but he's a little slower to the mark with things like "sit." He's just starting to learn about crates, and thinks they're a fine place to eat his dinner, but he still gets a little anxious if the door is closed for more than a few minutes. He has very good house manners, though; he sleeps quietly all night on a dog bed on the floor, and with the exception of one accident when he was still learning the routines, he's been perfectly housebroken.
If you're looking for a devoted companion dog, a walking companion, or play-fellow, or a goalie for your family soccer team, this might be the dog for you! He'll be available for adoption as soon as he has recovered from his neuter operation.
---
Photos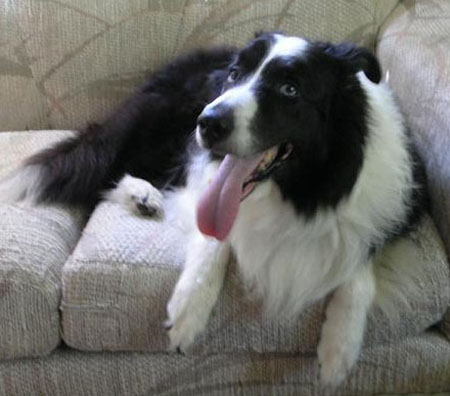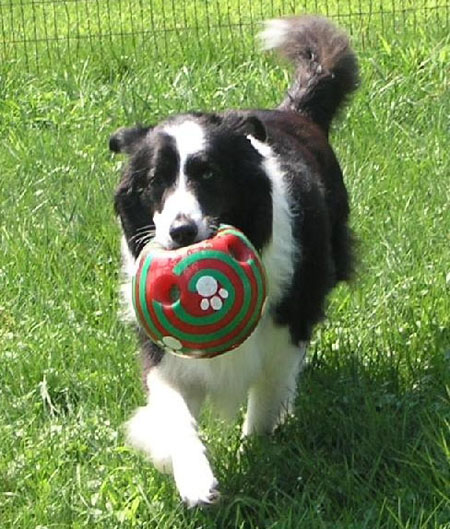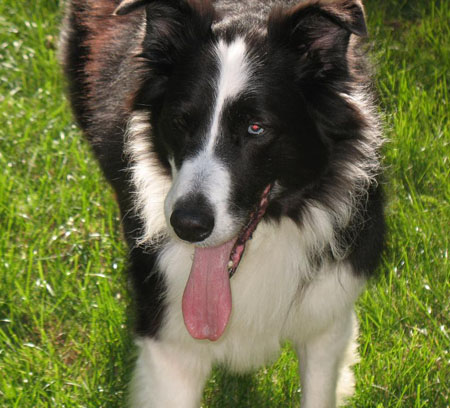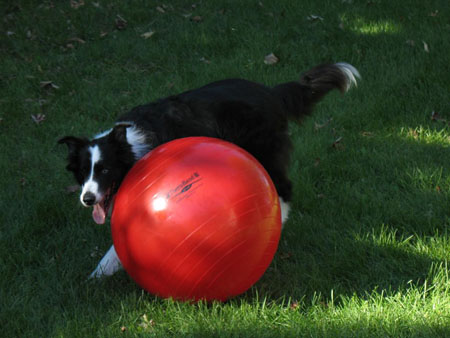 ---
Videos