Ajax, now Duncan
Gender: Male
Age: 2-3 Years
Height/Weight: 33#
Housebroken: TBD
Fenced yard required: Yes
Location: Northern IL
Foster Home: Chris


Crate-trained:Learning
Treat-motivated: Yes
Toy-motivated: TBD
Likes Car Rides: TBD
Good with cats: TBD
Good with kids: Yes
Fears:Loud Noises
Commands: Come, Sit, Shake
---
Update: Ajax was adopted by his foster family in July, 2010 and now lives a wonderful life with two BC sisters. The whole family attended the 2010 Great Lakes Border Collie Rescue picnic, and it was wonderful to see how this sad little shelter boy had blossomed.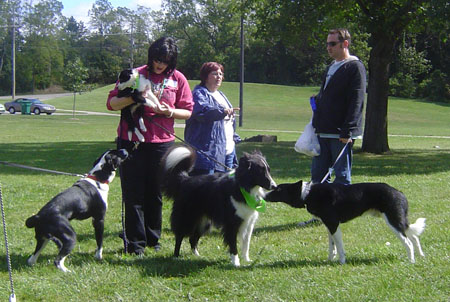 ---
Ajax came to us from a rural shelter on his last day when he was rescued by one of our volunteers. He is a great little guy who love attention, and if he isnít the center of it, he will tap you and let you know it. He is somewhat shy and timid and can take some time to warm up to new people. He can be an escape artist, but quickly comes back when called. He is great on a leash, and loves to go on daily walks. He is learning to be crate trained, and does settle nicely. We are working on some basic commands and he can be food motivated if the treat is something soft and tasty. The best trick he knows is to turn his fur to Velcro and sit on the couch with you.
The ideal home would be someone who knows how to work with a dog that has been handled rough, and can teach him that its ok to trust, and good things come with trusting your people. He would do well with another dog to show him the ropes. He plays well with other dogs and loves to run around in the yard with my female bcís and can be quiet vocal when excited. He has not been tested on cats or kids.
---
Photos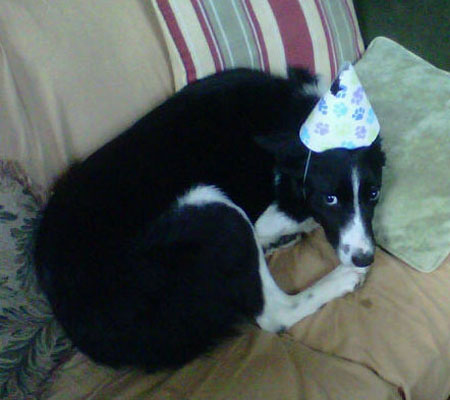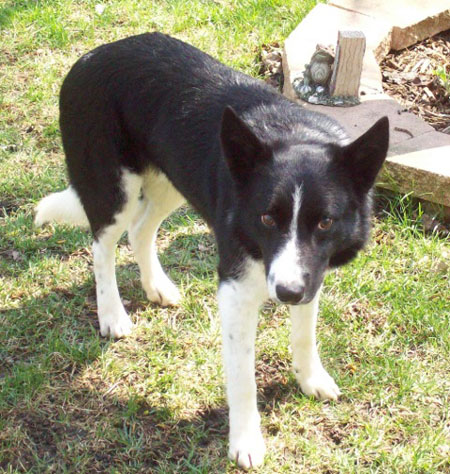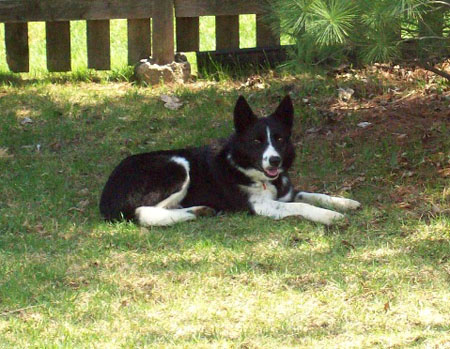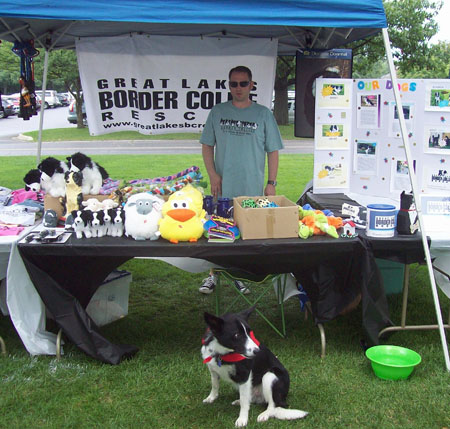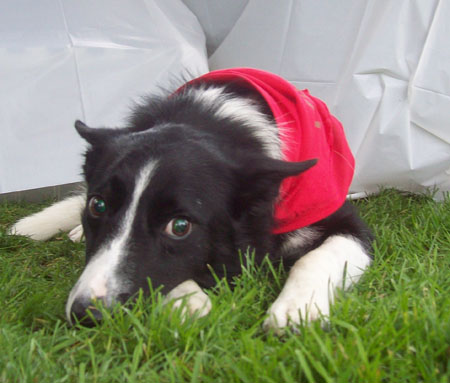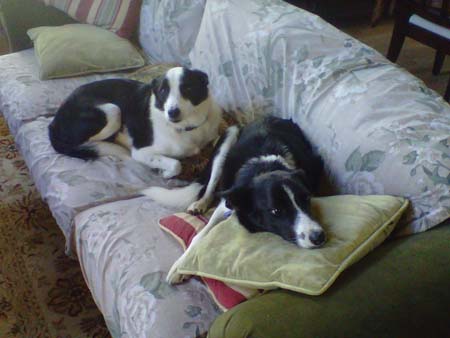 ---
Videos