Bear
Gender: Male
Age: DOB 8/24/03
Height/Weight: 23"/50#
Housebroken: Learning
Fenced yard required: Yes
Location: Central Michigan
Foster Home: Jack


Crate-trained:Yes
Treat-motivated: Yes
Toy-motivated: No
Likes Car Rides: Yes
Good with cats: No
Good with kids: Yes
Fears:Loud Noises
Commands: Come, Sit
---
Update:
Bear was adopted in August, 2010. His foster dad writes: "This is the first chance I have had to hop online since dropping Bear off with (his new family) yesterday. (They) were very excited for our arrival yesterday and Bear seemed to take very well with them. Iím not going to lie, it wasnít as easy giving him up as I thought but I know that he will be very happy with his new home and his many buddies."
And if you ever wonder if rescue is "worth it," just take a look at the photo below.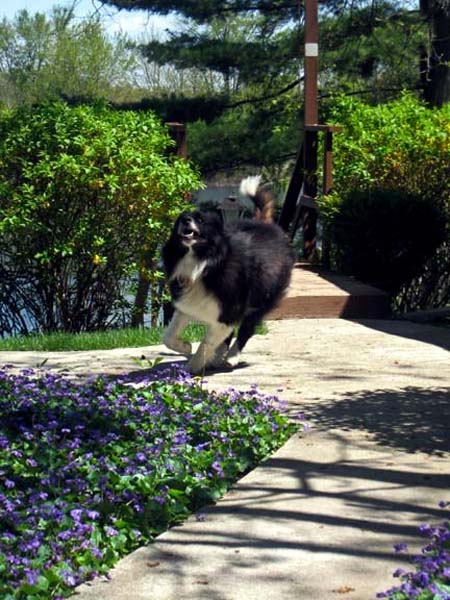 ---
Bear spent his days and nights chained to a dog house on a farm and life wasn't very ;good to him. But he is still a very happy boy and craves attention. He's never really been in a house and since he's been neutered, he's had no accidents. He's very good in his crate and doesn't fuss. He loves men. He doesn't really play with toys but he likes nylabones and shredding paper. Bear is mostly a mellow guy and likes to hang out with you. He likes car rides. With Bear, a fenced yard is a must because little critters are so tempting for him. If you're looking for a great companion, Bear is your guy.
Update 05/03/10
Since arriving at my home Bear has had no problems settling in. His desire for affection always motivates him to please and he takes it very hard when corrected. He has a strong desire to learn and does so very well. Bear is still learning how to play with toys but has no problems playing with whoever is taking care of him. We are still working on trying to curb his desire to chase small animals, so a fenced in yard is still a necessity. He loves playing with other dogs and can run all day without slowing down. Bear is a great family dog and is happy either constantly in motion or just laying down at your feet. On walks or running performs very well on a leash. He does not pull but does show an interest in any scent he passes. If you are looking for a very affectionate family companion you cannot find a better one.
---
Photos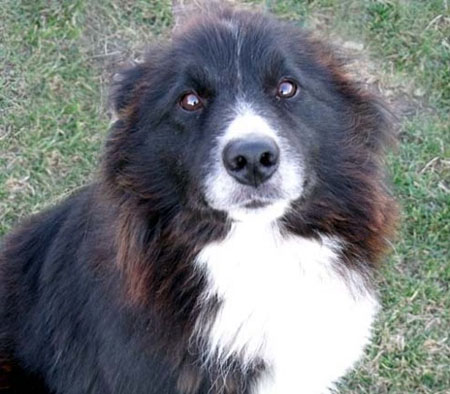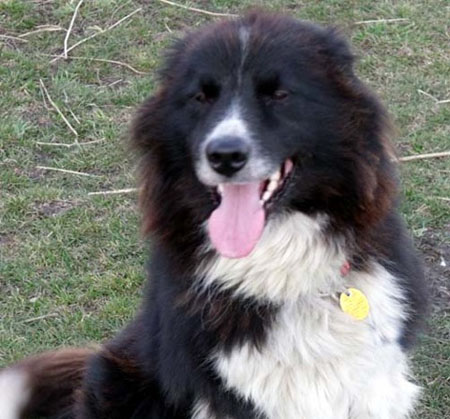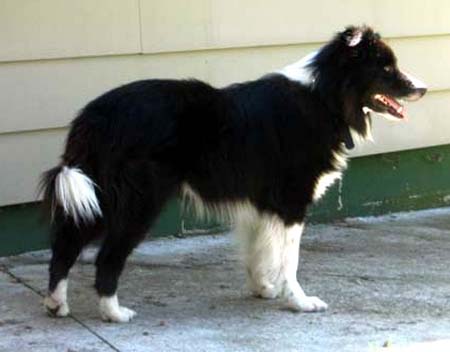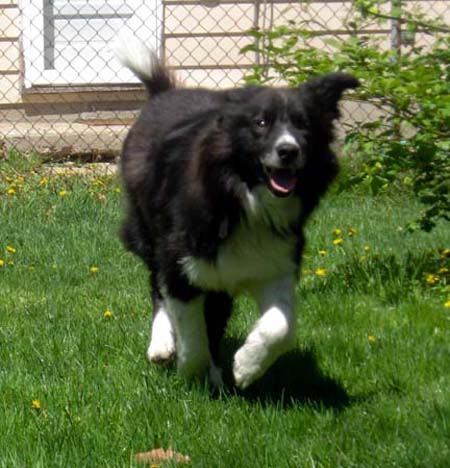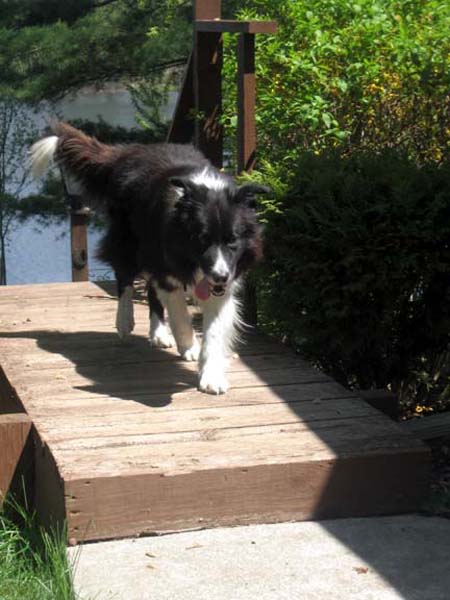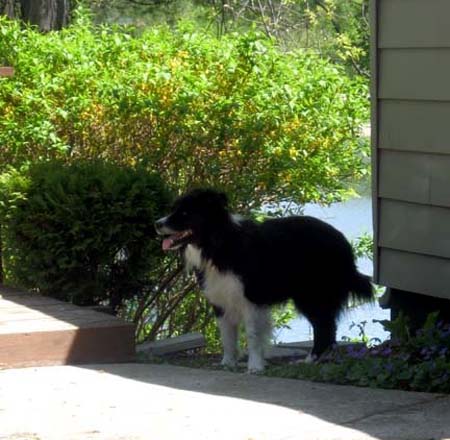 ---
Videos