Cowboy

Sadly, not all our tales are happy ones.

In February, 2010, Cowboy jumped the fence at his foster home and went missing. Local volunteers scoured the neighborhood. They put up signs, contacted vet offices, shelters, and local authories, and spent countless hours out in the cold, trying to locate Cowboy. Despite numerous sightings and near misses, this free spirit remained at large for three weeks, until he was struck by a car and his journey ended. A GLBCR volunteer found him and brought him home.

Cowboy brought together a community of rescuers, friends, and strangers, all determined to bring this good-natured guy with a "hobo gene" in from the cold. We worried together, hoped together, and in the end, cried together. Cowboy had a home, even if he didn't realize it, and he was loved. Cowboy was true to his name and was a cowboy who enjoyed running free.

Gender: Male
Age: 4 years
Height/Weight: 53lbs
Housebroken: Yes
Fenced yard required: Yes
Location: Northern IL
Foster Home: Chris


Crate-trained:
Treat-motivated: Yes
Toy-motivated: Sometimes
Likes Car Rides: Yes
Good with cats: TBD
Good with kids: TBD
Fears: Loud Noises
Commands: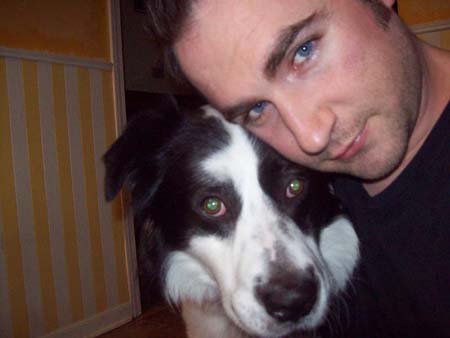 Cowboy is 4 year old Border Collie mix, who came to rescue when his elderly owner could no longer care for him. He is very mellow and affectionate, but instead of kisses on the lips, he would rather kiss your hands and give them a little nibble. He does well with other dogs and loves to play with my female border collies. He is also very happy just laying around. He settles nicely into his crate (with some pushing and treats).
Cowboy is currently training to learn sit, shake and stay. He loves to be your constant companion and when he is not by your side, he is peaking out the window waiting for you. Cowboy can be easily scared by loud noises and would do well in a home with a fence.
Cowboy is a sweet, mellow dog who loves to be around people. Once he warms up to you he will melt your heart.
---
Photos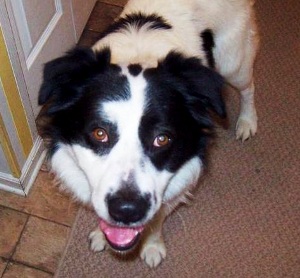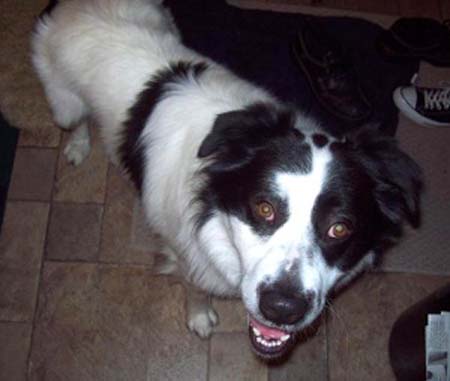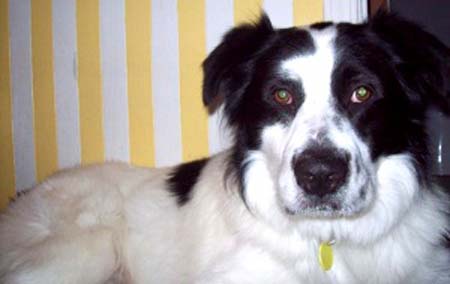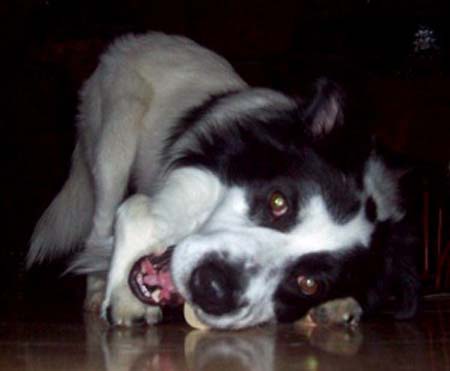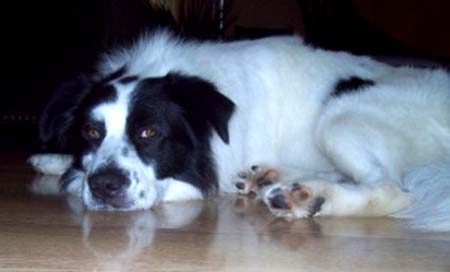 ---
Videos