Hank
Gender: Male
Age: 2 Years
Height/Weight: 41# (underweight)
Housebroken: Yes
Fenced yard required: Yes
Location: SE Michigan
Foster Home: Laurie


Crate-trained:Yes
Treat-motivated: Yes
Toy-motivated: No
Likes Car Rides: Yes
Good with cats: Yes
Good with kids: Yes
Fears: TBD
Commands: Sit, Come, Paw
---
Update: Hank was adopted in March, 2010. There was a "Welcome Hank" sign on the door when he arrived at his new home. His new mom writes, "We wanted to thank you for all of your care and help with Hank's adoption. Hank loves his new backyard. He's couch surfing right now. We truly are the lucky ones. We had a visit from Hank's family in early 2011 at a rescue event, and received the following pictures: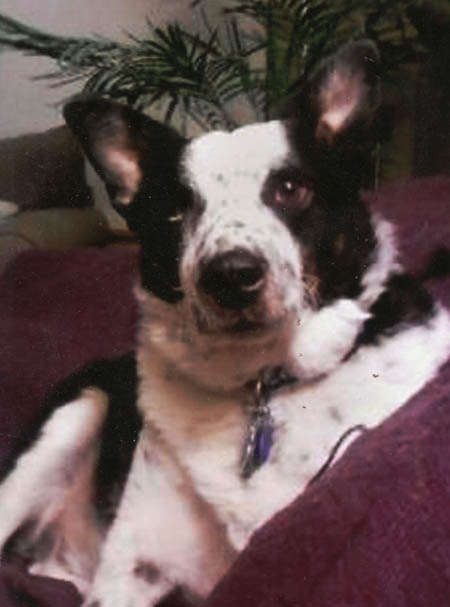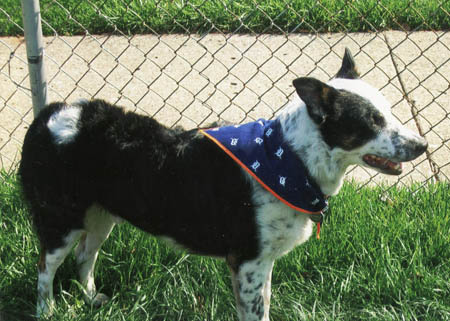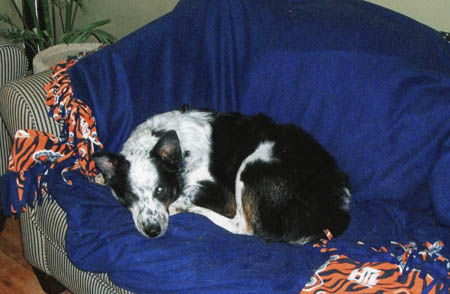 ---
Hank was picked up as a stray so we don't know his full story. What we do know is that he sustained some sort of trauma to the right side of his head resulting in a few small scars, and the loss of sight in his right eye. Despite his injury, Hank is a very sweet and gentle boy. He LOVES to be petted, and will make a loyal, devoted, companion. He wants to be by your side and will follow you everywhere. Hank should come with a warning though, "Warning-Dog can't hold his Licker". He will lick and lick until you have to pet him, and if you stop petting him the licker will start up again. His ideal home would be a person or family looking for a constant companion to go on long walks, and then settle down for the night, cuddling next to you in front of the TV.
Hank has undergone surgery to remove his injured eye, but don't feel too sorry for him! Well OK you can feel a little sorry for him, he did having major surgery after all. All went well and he is recovered and back to normal, ready for his new forever home. Rest assured the loss of his right eye will in no way make him less of a dog. (He couldn't use it before anyway...) Hank is still a the gentle, sweet, happy boy. Hank says 'Thanks!' for all of the well wishes.
---
Photos
Hank Healed after surgery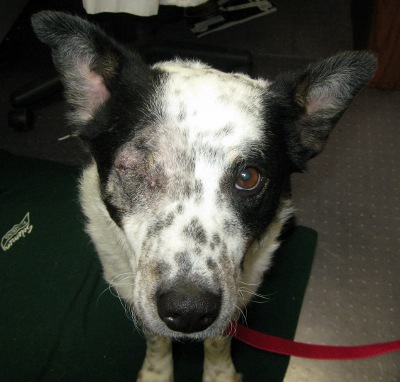 Hank Visiting Work - All Healed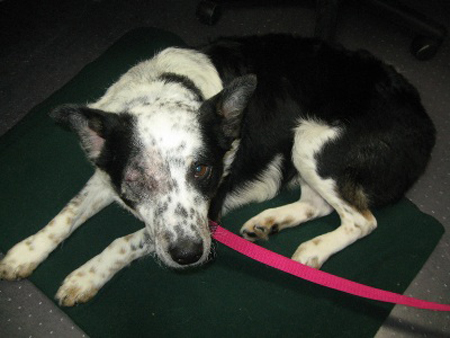 Hank Before Surgery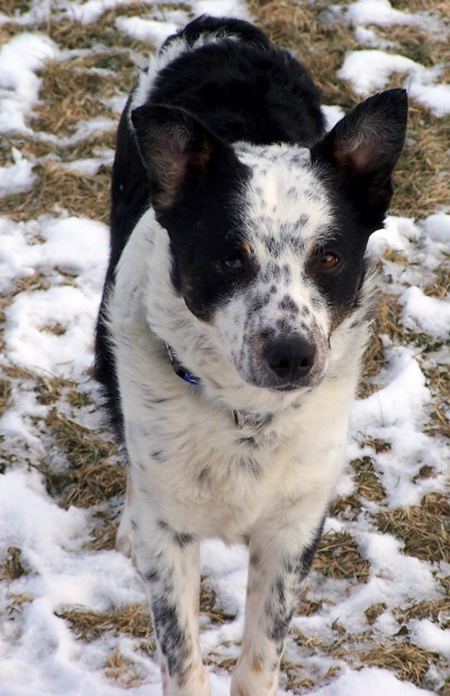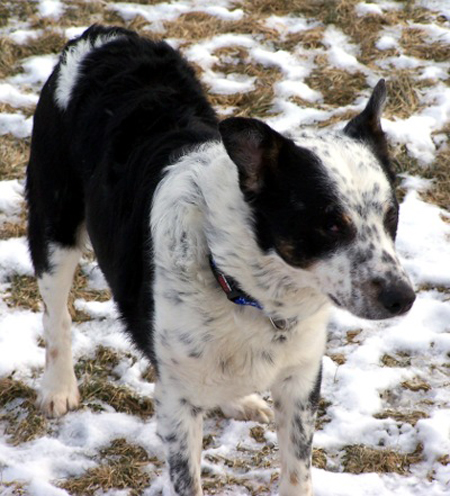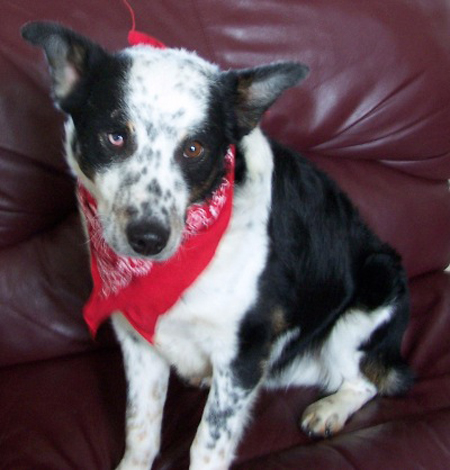 ---
Videos