Jacob, now Tucker
Gender: Male
Age: 6 Months
Height/Weight: 18"/30#
Housebroken: Learning
Fenced yard required: No
Location: Central Michigan
Foster Home: Patty


Crate-trained:Yes
Treat-motivated: Yes
Toy-motivated: Learning
Likes Car Rides: Learning
Good with cats: Yes
Good with kids: Yes
Fears:New Things
Commands: Come, Sit
---
Update:
Jacob was adopted in April, 2010, and his new name is Tucker. His new dad writes: "Thought I would drop you a line and some pictures for a Tucker update. If we have it figured right he should be a year old in Oct. He is one smart dog and about a lazy Border Collie, although every once in awhile he just has to tear around like crazy. He loves to dig holes I have gave him three places to dig and he has been happy with that. He likes the frisbee and tennis ball but wants to play keep away with them. He minds great - has been no problem for us at all. He loves to go in the truck with me; on weekends I take him to town when I go. He stays on our property and if I put him in a stay he always is right there when I get back.
"Again I can't thank you enough for giving us the opportunity to adopt him."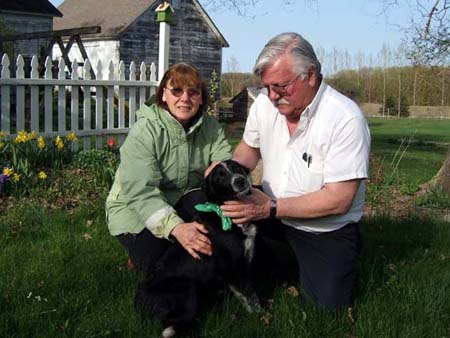 ---
Jacob came into rescue with his brother Willie. They had been born and raised on a farm and didn't get to see much of the world for their first 6 months. The owner was in Florida for the winter and instructed the son that the pups be gone when they got home so off to the shelter they went. According to the shelter paperwork, his dad was a smooth Border Collie and his mom was an Austrailian Shepard/Blue Heeler cross. He has huge paws but I don't expect him to get much bigger. Jacob is a little timid, he'll piddle if you reach for him too quickly. He was terrified to come in the house and got car-sick. He's still a little hesitant to come inside, but once he's in he's great. Nobody ever taught him house manners but he's learning quickly. And he's been taking short car rides with my kidz and is actually starting to enjoy it. I just can't say enough nice things about this little fella! He's as sweet as the day is long, and he loves everybody! He loves people, other dogs, my kitties. He loves treats and takes them ever so gently and gives nice little kisses. He's a snuggler supreme. He's a bright and happy guy that's very focused on his person and wants to please you. He learned fetch and sit in one day and comes running when you call. Jacob has a very soft personality, so a quieter home without a lot of commotion would be best. I can't say he's housetrained but he has not had one accident. He's good in his crate and settles right down. In the house, he'll just hang around with you and lie quietly by your feet. Good things sometimes come in plain packages. He's a clean sheet of paper, ready and willing to learn to be a good boy. Whoever adopts Jacob will be lucky indeed.
---
Photos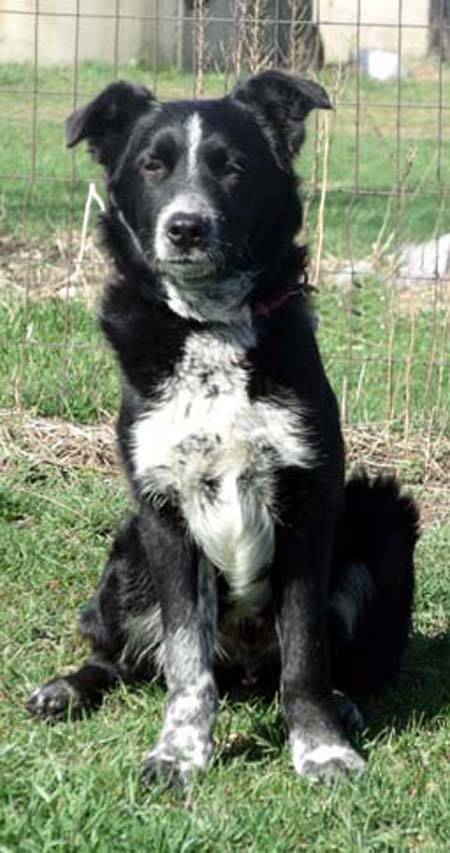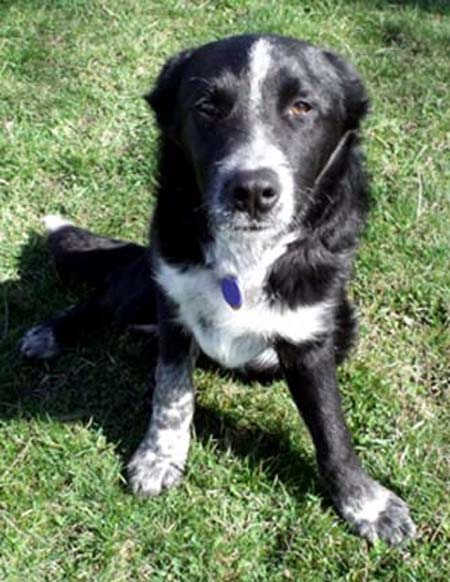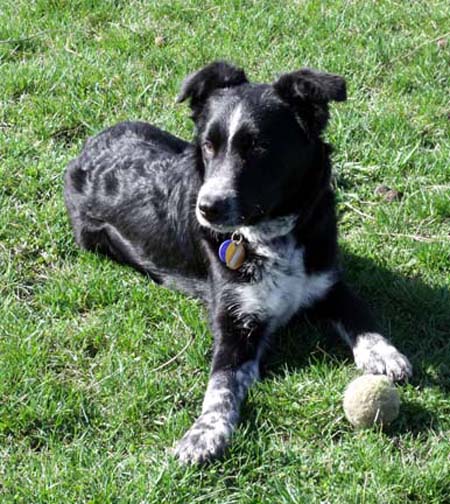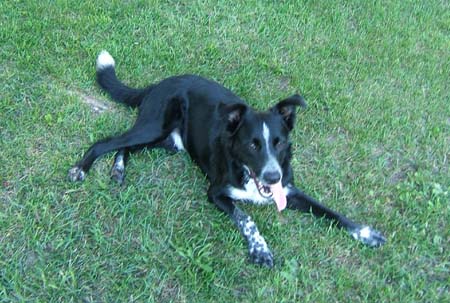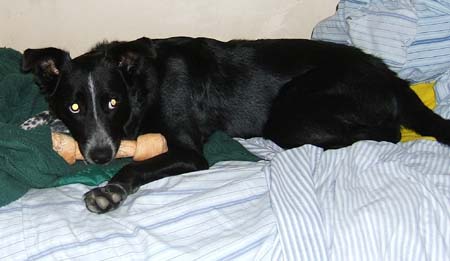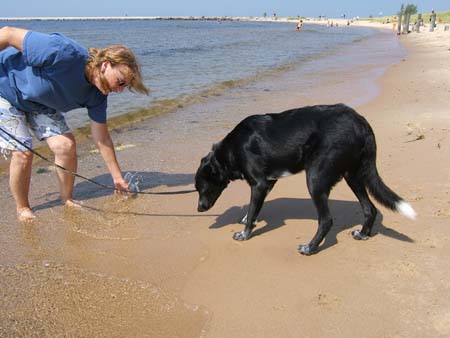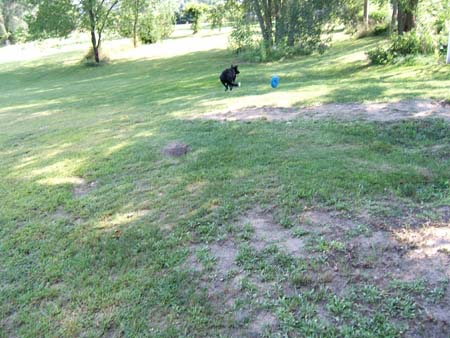 ---
Videos