Thatch, now Butch
Gender: Male
Age: Approx 8 Years
Height/Weight: 23"/55#
Housebroken: Yes
Fenced yard required: Yes
Location: NW Indiana
Foster Home: Barb


Crate-trained: Yes
Treat-motivated: Yes
Toy-motivated: No
Likes Car Rides: Yes
Good with cats: TBD
Good with kids: TBD
Fears:
Commands: Sit, Come
---
Update: Thatch was adopted in June, 2010, and is now known as Butch. He also has a new sister named Molly, who is teaching him how to bark when someone pulls into the driveway. His new mom says, "We wondered for the first three or four days if he knew how to bark!! Now he does just fine with that. "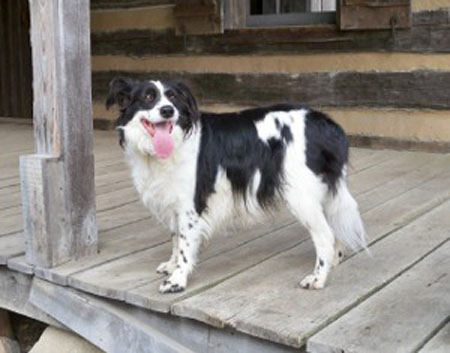 ---
Although Thatch has only been on the website since November, I have been fostering him since July. He is a very good boy in the house and easy to work with. He and my female bc have become good friends. They don't rough and tumble play with each other but definitely enjoy being in each others company. He still hasn't warmed up to the exuberant play of my young male dogs but mature dogs shouldn't have to put up with childlike frivolity if they choose not to. Ditto for my female which is probably why she and Thatch like each other. They are close to the same age.
Thatch enjoys his walks and the winter weather doesn't bother him, except for the occasional time outs when he has to stop to pick out the snowballs between his toes.
If you are thinking about Thatch but hesitant due to his age, don't be. He is lively and active when you are but settles down nicely as well. He has a lot of years left and will make a wonderful companion and friend.
Best of all, mature dogs don't require all the time and effort a younger dog does. They hold a special place in my heart.
---
Are you looking for a mature border collie mix that doesn't require a truck load of tennis balls and frisbees to be happy? Then meet Thatch! Approximately 8 yr. old neutered male bc/spaniel mix. Through no fault of his own, a lifestyle change by his family resulted in Thatch needing a new home.
He is an easygoing, happy guy. He doesn't play with toys or know any tricks but that's ok, he is content to just hang out and be with you. He loves to go for rides in the car and daily long walks in the woods. He is a quiet fellow that is low maintenance and an easy keeper.
His ideal home would be with an adult(s) who is retired or works from home and has the time to be with him. A fenced in yard is also necessary. He gets along well with my older female border collie but is not happy with the high energy of my three younger and larger male dogs. That has resulted in some shift work for day to day activities and he has his own room to sleep in at\night. Thatch is not a dog park dog. He would do best as an only dog and he is untested on cats and young children.
Thatch is located in La Porte county in Northwest Indiana.
---
Photos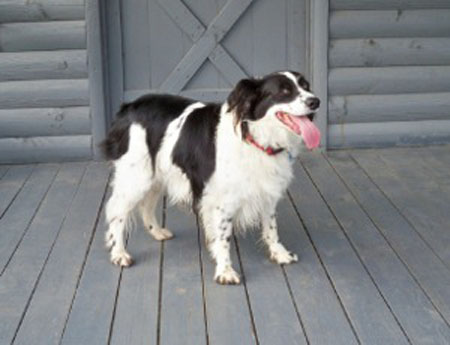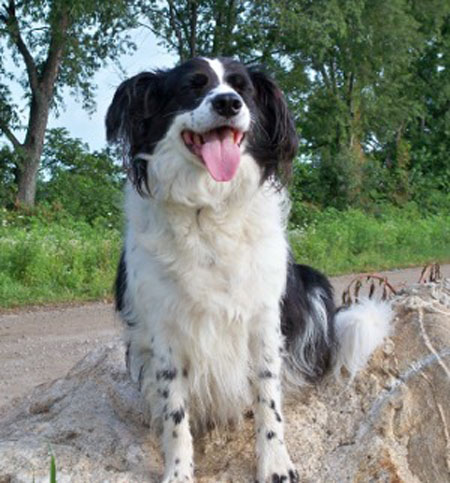 ---
Videos