Vince
Gender: Male
Age: 2 Years
Height/Weight:
Housebroken: Yes
Fenced yard required: TBD
Location: Lansing, MI
Foster Home: Angela


Crate-trained:Yes
Treat-motivated: TBD
Toy-motivated: TBD
Likes Car Rides: TBD
Good with cats: Yes
Good with kids: Yes
Fears: TBD
Commands:
---
Update: Vince was adopted in January, 2010. His forever family comes complete with two sisters and the opportunity to play Flyball. Vince has since joined us at the 2010 DKC GLBCR Rescue Booth and the annual Rescue Reunion Picnic, where he distinguished himself by winning the kissing contest.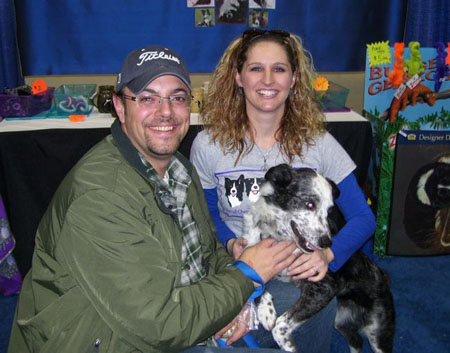 ---
Vince: DOB 11-22-07. M/N Border collie mix, possibly australian cattle dog(?) mix. Gets along with all other dogs that he has met so far. He lives in his foster home with 2 cats, which he pretty much ignores. He walks great on leash, no pulling or tugging, but is working on listening when he is off leash. He will need some work as far as learning his name and coming outside when called. He likes to follow is nose and turn his ears off when the mood strikes!! He knows sit, lie down, and leave it. He is crate trained, but is not really destructive when left alone. He is mostly crated when I am gone right now, only because he was newly neutered, and he still thinks that he occasionally needs to mark his "spot". BUT, that is improving very much! I don't think he has much drive as far as being a flyball dog, possibly agility, but he seems really shy to want to chase things and is afraid of the frisbee being thrown. I think he would be great as a therapy dog, or even just a family pet. He loves the neighborhood children. They have been all over him and the more kids, the more attention, the happier he is. Most of the time in the house, he just follows me around and lays next to me on the floor, of on the bed if i allow him. For his breed, he is very laid back and would be great for someone who wants a companion to walk or jog with or just be a family pet for kids. I have not seen any of the herding/nipping instinct at all, even when running with the 5 other dogs that I have here. He is UTD on vaccs, microchipped and heartworm negative.
---
Photos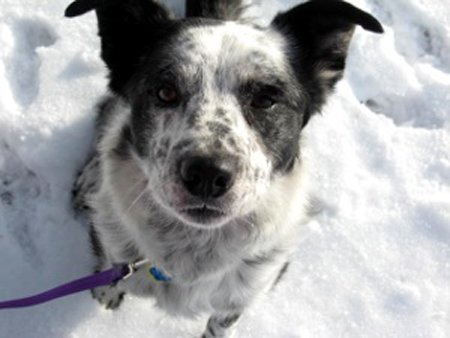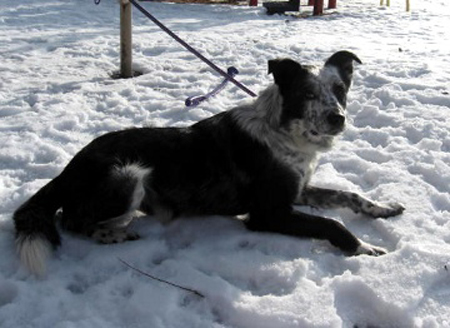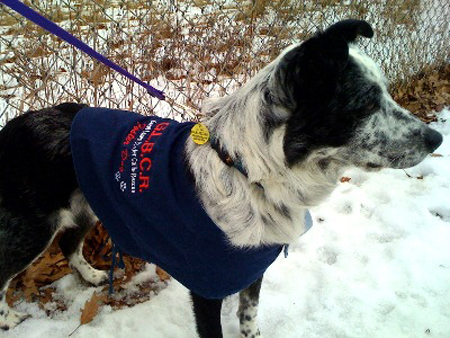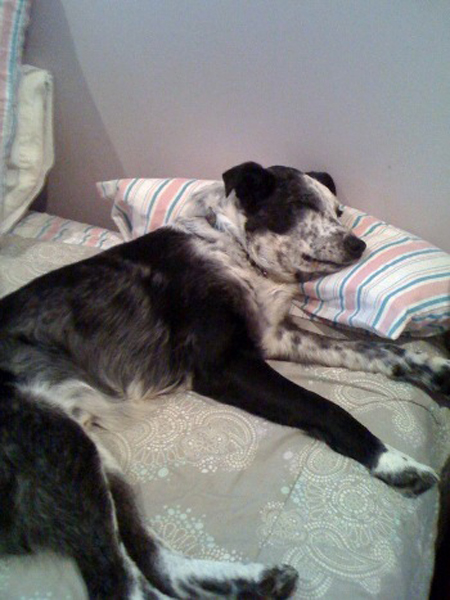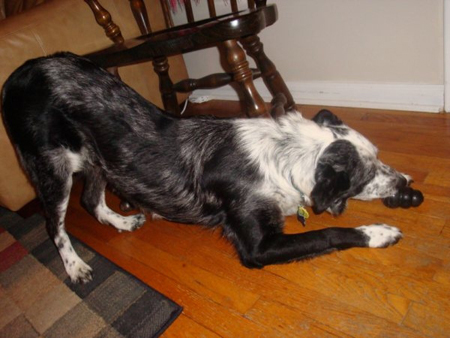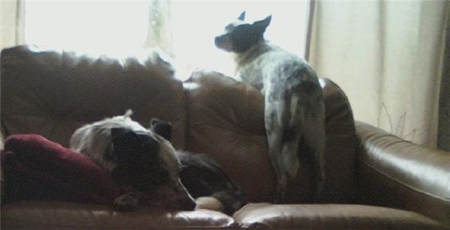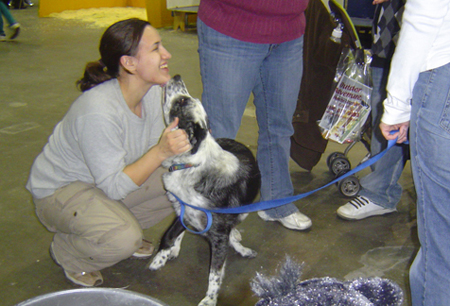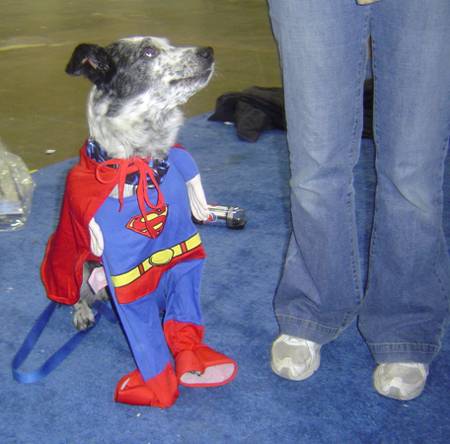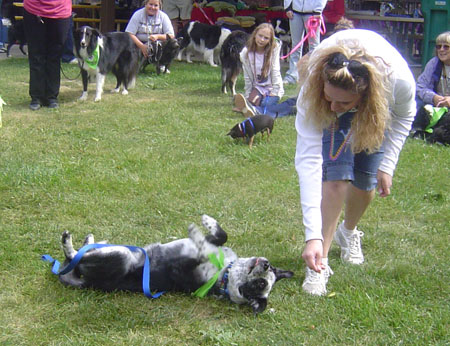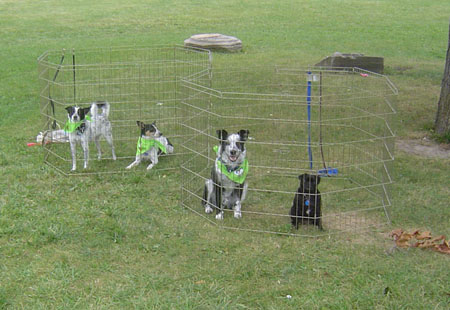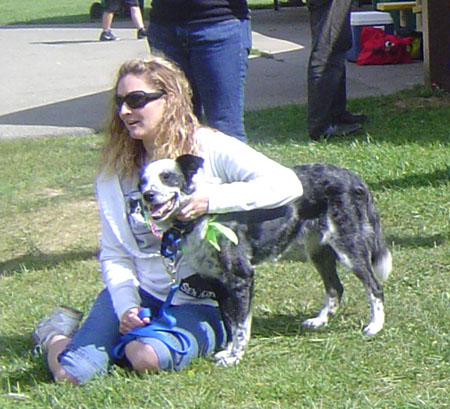 ---
Videos