Alice
Gender: Female
Age: 2 1/2 years
Height/Weight: tbd / 33 lbs
Housebroken: just about
Fenced yard required:no, but would be helpful
Location: Mid-Michigan
Foster Home: Kelli


Crate-trained: Yes
Treat-motivated: Yes
Toy-motivated: No
Likes Car Rides: Yes
Good with cats: Yes
Good with kids: Yes
Commands: Come, sit, shake, stay, down and I am sure there are more we have not discovered
---
Alice was adopted in January, 2011. We received the following update from her new family in early March, 2011: "It's been a while so I thought you might like an update. Alice has been SO GREAT! She is such an amazing dog and we are constantly impressed with how smart and loving she can be. We have enrolled her in obedience and agility classes. She aced the first two levels of obedience and is able to sit and down on command, then stay in either while we walk around with distractions. She is learning to heel well on a leash, but still seems to be too excited to focus when we get her outside. In agility she's done quite well and is eager to learn new stunts. She's a phenomenal jumper and seems to like those best. We have set up some make-shift obstacles in our yard and she even does them on her own for fun!


"She's also become much more confident around new people. She hardly ever growls and will even go up to new people and say hi now. The transformation has been so amazing to watch. She's such a lovely girl! We really feel so lucky to have adopted her into our family. She has been a blessing and we really enjoy having her here with us.


"Thank you again for all you did to help Alice find us and prepare her to live with us."
---
Alice is a 2 1/2 year old with a whole lot of energy. Her original home was ill-suited for an active young Border Collie, so she spent most of her time in a kennel. When they moved, they decided not to take her with them, and she was taken in by her current foster home, who thinks she is awesome.

Alice shows no interest in the cats in her foster home, and was raised in a home with an infant and a 4 year old, so she is use to children. She goes running with her foster mom and the two resident border collies every morning, and fell right into the routine like she'd been doing it her whole life. She loves to give hugs and kisses, however her social skills still need some work.

Alice still need a little confidence, and her forever home will need to work on her skills. Obedience classes work wonders for confidence. She wasn't allowed to play in her original home, and she is just now discovering how to have fun. She does love to chase her foster siblings, and has fun "herding" them. The throwing motions associated with Frisbee frighten her, so she will need to work on that as well. She seems to have a large fear of the outside, once out there she becomes very timid and apprehensive, but this too is getting better.

She will make the perfect pet for someone who has the time and energy to put into her.
---
Photos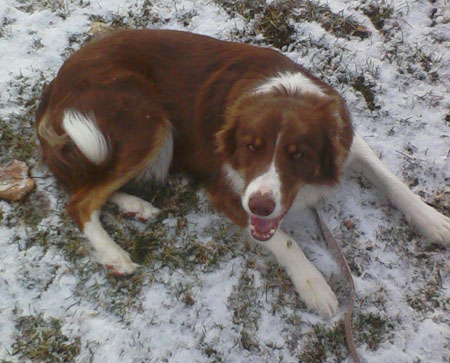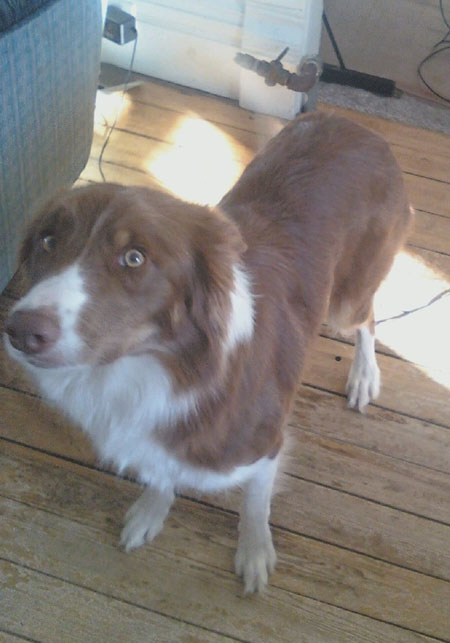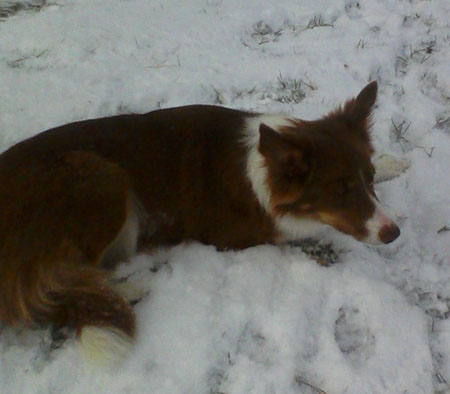 ---
Videos