Ben
Gender: Male
Age: 3 Years
Height/Weight:
Housebroken:
Fenced yard required: Yes
Location: Northern Illinois
Foster Home: Chris S.


Crate-trained:
Treat-motivated:
Toy-motivated:
Likes Car Rides:
Good with cats:
Good with kids:
Commands:
---
October, 2014: "Ben is doing GREAT!!! He is a joy and we love him, thank you for all of your work with him."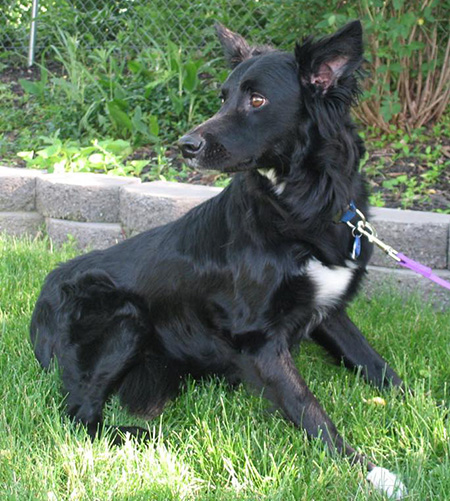 ---
Ben was adopted in August, 2011. We received the following update in February, 2012: Ben is doing a lot better. He' s still a little jumpy, like when I move my hand or arm too fast, or if a kleenex falls to the floor close to him. But overall, Ben is getting along very well with Jack and Roxy. He looks to Jack on how to act and he loves to chase Roxy around the yard. He is a lot more confident in his surroundings, which we didn't think was going to happen for awhile considering we live behind a car dealership. He barks at people at the dealership, learned that from big brother. He is eating well and his weight is just over 50 lbs. We have been taking Ben, along with our other 2 to Paradise for Paws for social interaction( dogs and people) He has done well there, making friends with 2 of the female workers. Which is odd, because he still kind of looks at my wife a little like " hey, what are you doing? I'm still not sure about you" but at the same time, he will allow her to pet him with minimal pulling away on his part. I am learning that Ben is quite powerful and very intelligent. He is fitting in well with the pack and is learning his role day by day.
---
July 16, 2011:Big Ben is doing well.. He is learning what "walk" means. He understands when its time to go out and come back in although he ran into the patio door yesterday ( no injuries). I have been home everyday with him since i began fostering him and go back to work on Monday. I left him alone for about 6/7 hours yesterday and no accidents in the house. He has recently taking residence on my couch and will welcome pets and cuddles. He is very unsure of outside and there is no chance of trying to touch him when outdoors. Ben thinks about things.. and as stated before takes about three tries for everything.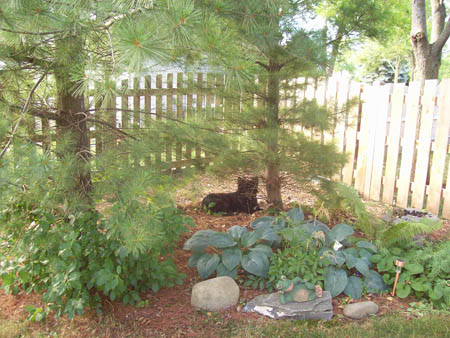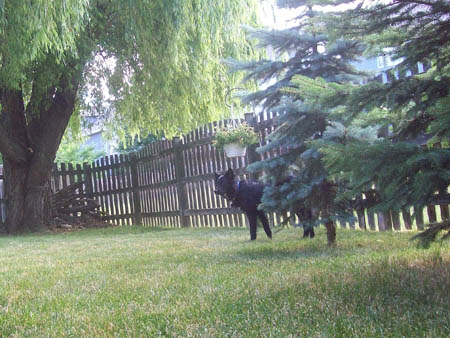 Here are some pictures i took yesterday of him.. ohh and one more thing.. he thinks the bird bath is a personal drinking fountain...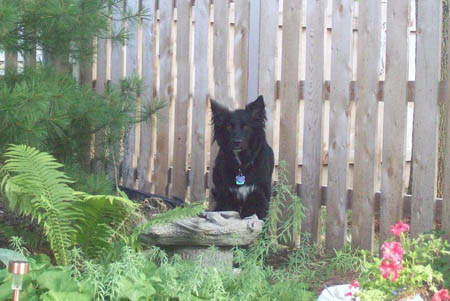 ---
"Big Ben" was one of three dogs rescued from a hoarder. He is a large, sweet fellow who is just now learning the basics. Both curious and nervous, Ben wants to be part of your group or make sure he can see the group. The ideal home would have a fenced yard and a possible playmate. He can be tentative about meeting new people, but is learning.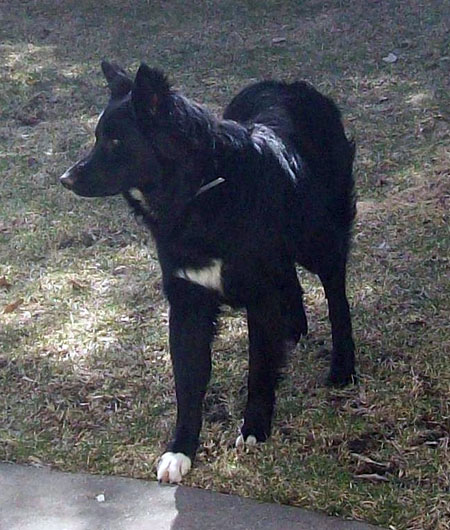 Ben settles into his crate nicely, but will let you know when he thinks it's time to come out. He's a smart boy and has started thinking things through, rather than the usual "run and hide." It helps that he's treated motivated, and he has learned to walk nicely on a leash. Ben is still getting used to the outside world, which can easily spook him. Though housetrained, he is sometimes reluctant to go outside, and once out, doesn't always want to come back in.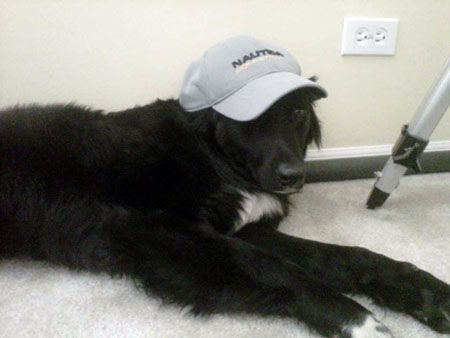 Ben is a work in progress, and watching him discover the world is what rescue is all about.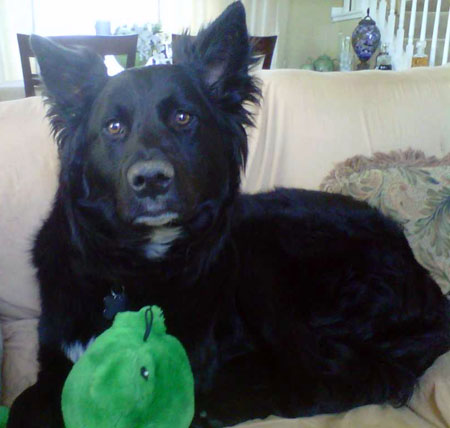 ---
Photos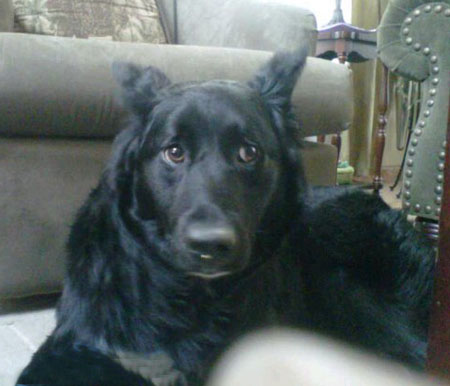 Ben's first day in his foster home.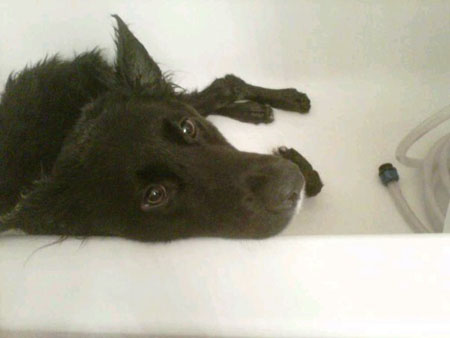 "But I don't want a bath..."
---
Videos