Colwyn, now Ed
Gender: Male
Age: 10 Weeks
Height/Weight:
Housebroken:
Fenced yard required:
Location: Mid-Michigan
Contact: GLBCR


Crate-trained:
Treat-motivated: Yes
Toy-motivated: Yes
Likes Car Rides:
Good with cats:
Good with kids:
Commands:
---
In November, 2011, Ed's foster mom visited him on his farm. Clearly, Ed is thriving -- what more could a working dog want?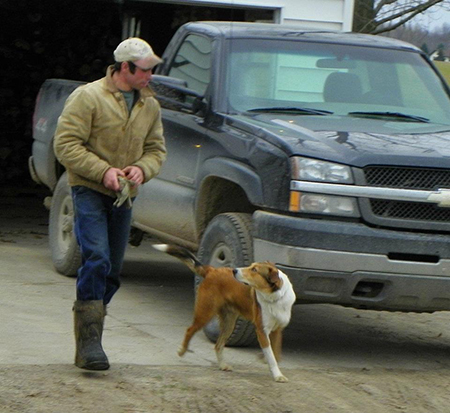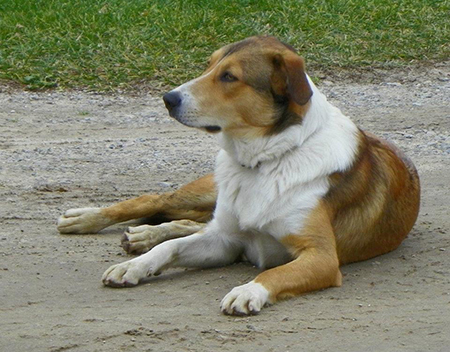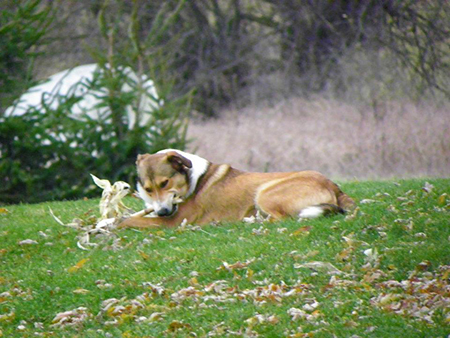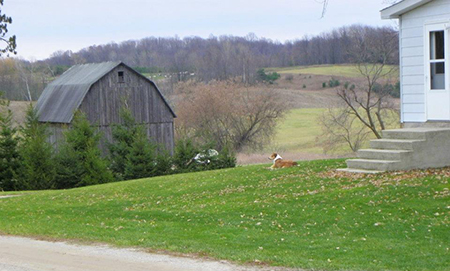 ---
Colwyn was adopted in April, 2011 and now lives on a working dairy farm. His new name is Ed!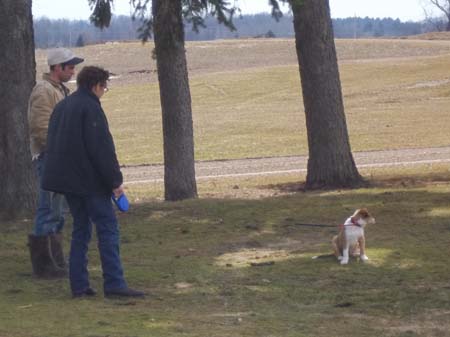 ---
Update March 30, 2011: Merryn (pink collar) looks like a girl, and Colwyn definitely looks like a boy. To anyone not familiar with this breed (as I really have not been!), these pups look like a random mixed-breed dog. They truly are herding dogs, and have been perfecting their craft of stalking with each other, and sometimes with the snow shovel, too. Their smooth coats are still dense and weather-proof. Although they will grow up to have a little more coat than a Lab, they will not have the longer coat of a rough-coated BC. BCs also occur in smooth coated varieties, though this is type is not as common. Their coats are also a more unusual color for BCs - sable & white. This color is a rarer color for BCs, but is a more common color for the Welsh Sheepdog, which they call "red".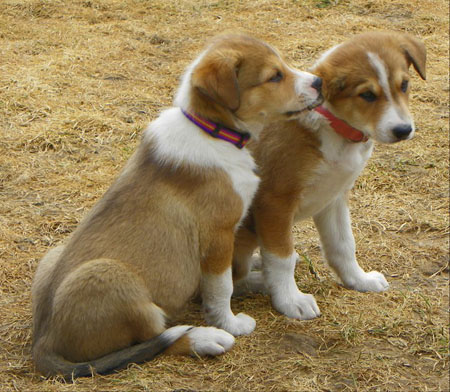 These pups are proving to be quite settled. Although they do have quite a bit of energy and they are typical impulsive puppies, they do quite a bit of sitting back and watching. They make wonderful eye contact, and even notice things not on their level (they look up a lot!). They are not desperate, nor are they clingy, but they do enjoy the company of humans - any human! - and are eager to meet and greet anyone.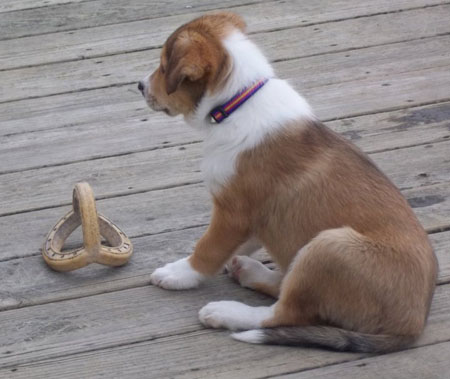 A certain amount of dog-sense and dog experience is most desired for Colwyn & Merryn, as well as a commitment to a solid training regimen and active exercise and play program. Teaching thinking games will be wonderful for these pups (like teaching the names of their family and toys, find it, get the paper - the sky is the limit!). Having access to stock like sheep or cattle is not a requirement to own one of these great pups, but a desire to work with and mold a steady, devoted companion along with a commitment to an activity like agility, obedience or flyball is very much important.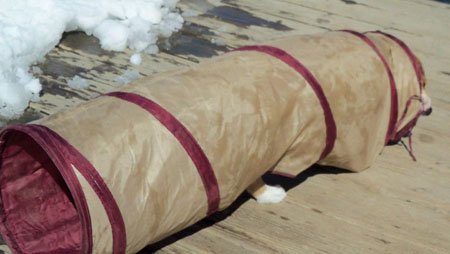 Yes, there is a puppy in there somewhere!
---
Colwyn is a one of eight puppies GLBCR took in from a breeder who had lost her home. This was an accidental litter, between two purebred dogs, and both parents are from strong working lines. They can not be registered. These puppies should excel in sport or working homes. More to follow as we learn their individual personalities.
---
Photos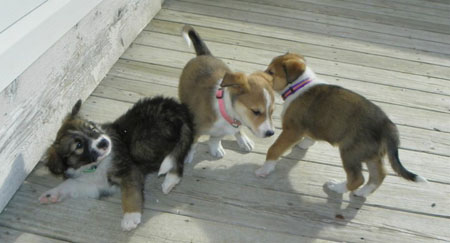 Colwyn(far left) with with siblings Dylann and Merryn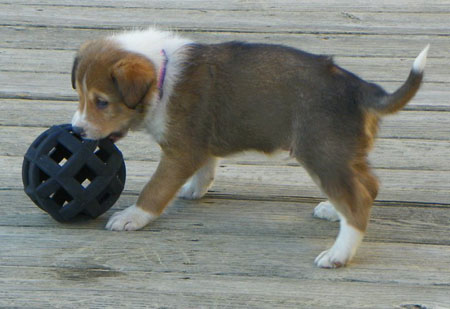 "If I could just get my mouth around it..."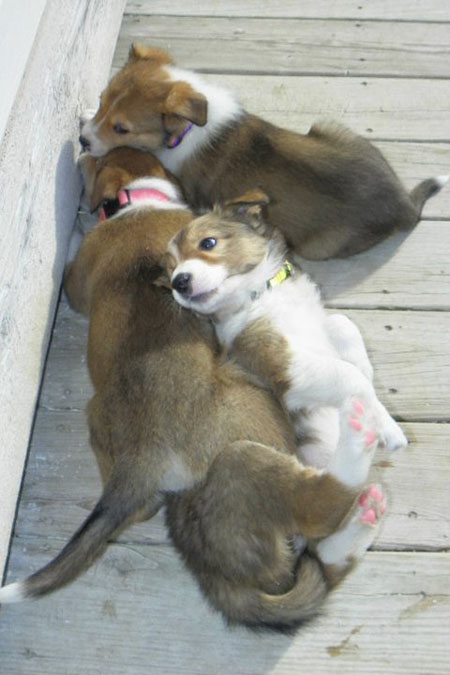 ---
Videos