Gulliver
Gender: Male
Age: 5
Height/Weight: Very Big / Very Heavy
Housebroken:
Fenced yard required:
Location: Northern Illinois
Foster Home: John and Wendy


Crate-trained:
Treat-motivated:
Toy-motivated:
Likes Car Rides:
Good with cats:
Good with kids: Yes
Commands:
---
November, 2013: Gulliver (left) with his brothers Wyatt (cattle dog) and Bacon (GLBCR 2008).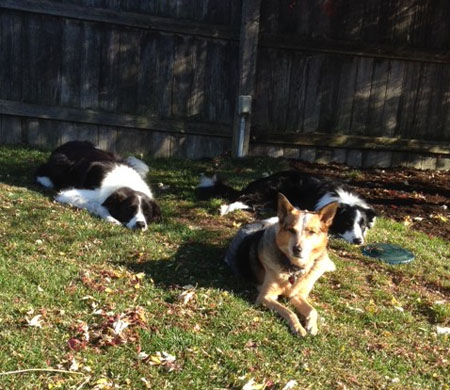 ---
Halloween, 2011: Wyatt, Gulliver, and Bacon.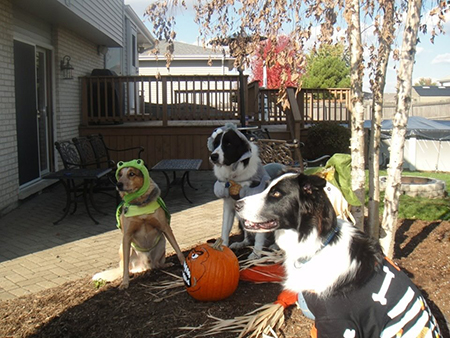 ---
Gulliver and his family joined us at the 2011 Dog Bowl in Frankenmuth, Michigan. Below, he watches in amusement as GLBCR foster dog Freddie tries to get him to play.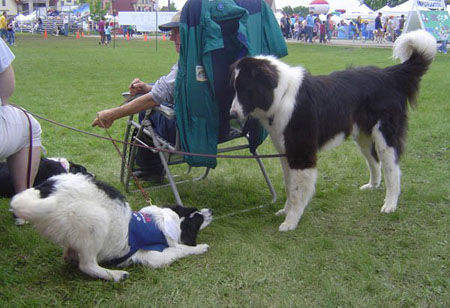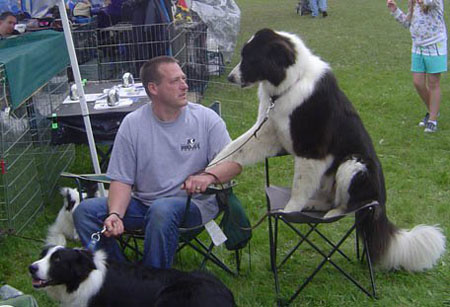 During the afternoon, Gulliver escaped from his crate and let his dad on a merry (and muddy) chase. Of course, Gulliver is very, very sorry.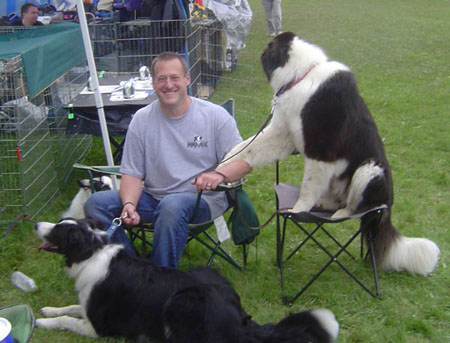 Awww, John can't stay mad at Gulliver!
---
Update May 22, 2011: Gulliver (right) and his brother Bacon joined the GLBCR Booth Crew as Ambassador Dogs at the 2011 Crown Point Pet Expo.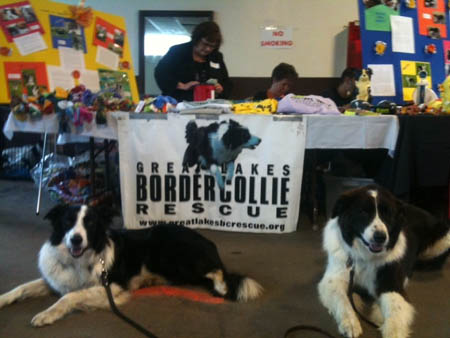 ---
Gulliver, the World's Largest Border Collie, was adopted by his foster family in March, 2011. Here he is, enjoying the spring weather with Wendy and BC brother, Bacon (another GLBCR dog).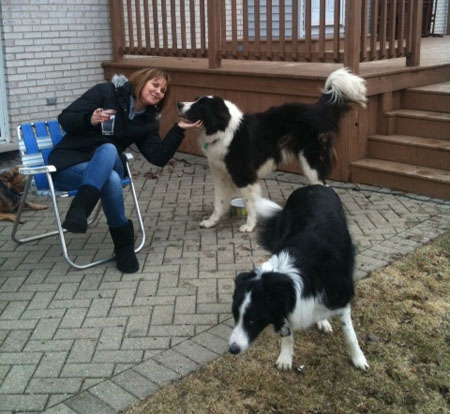 ---
Photos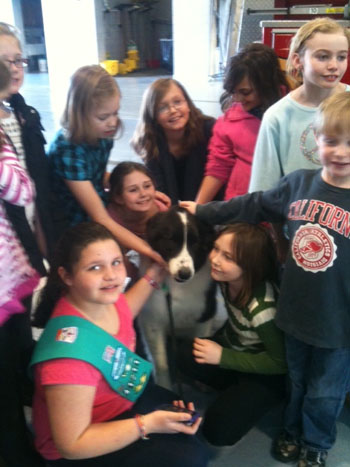 Gulliver will be joining Bacon in his Ambassador Dog duties.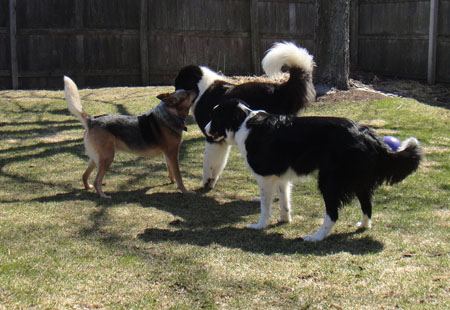 Gulliver with brothers Bacon and Wyatt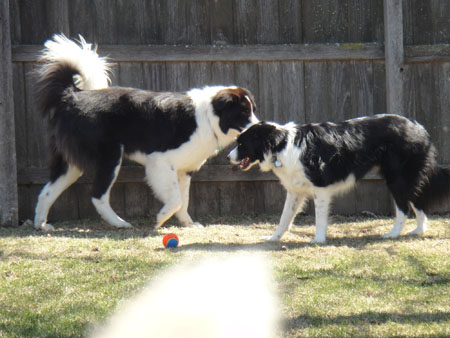 World's Biggest Border Collie? You be the judge. (note: Bacon is not a small dog)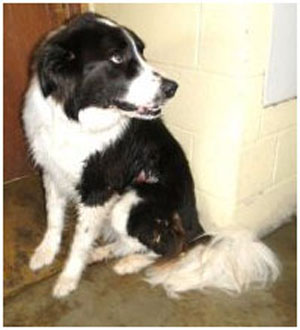 He's come a long way since his shelter picture, hasn't he?



---
Videos