Orwel, now Durango
Gender: Male
Age: 7 Weeks
Height/Weight:
Housebroken:
Fenced yard required:
Location: Mid-Michigan
Contact: GLBCR


Crate-trained:
Treat-motivated:
Toy-motivated:
Likes Car Rides:
Good with cats:
Good with kids:
Commands:
---
Durango makes his mom laugh on a regular basis.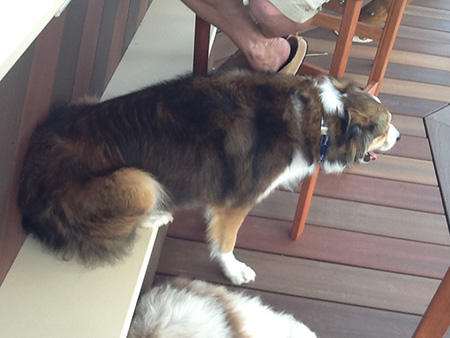 ---
From our Facebook page, December, 2013: Merry Christmas from Durango (front) and his sisters.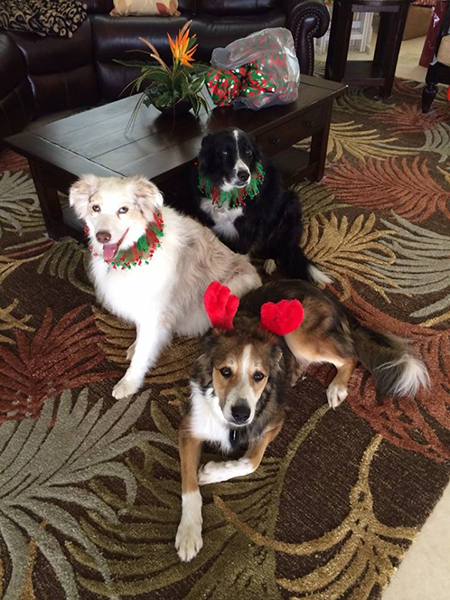 ---
Durango and his mom joined us at the GLBCR Rescue Reunion Picnic.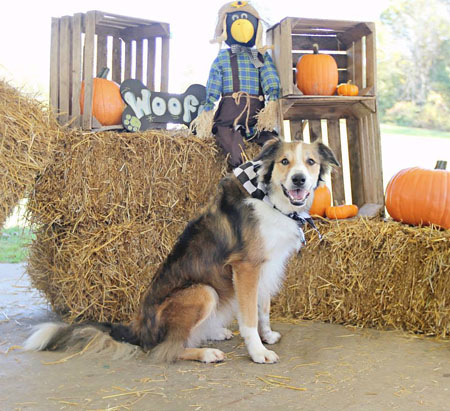 ---
April, 2013: Durango models our GLBCR exclusive fleece hat!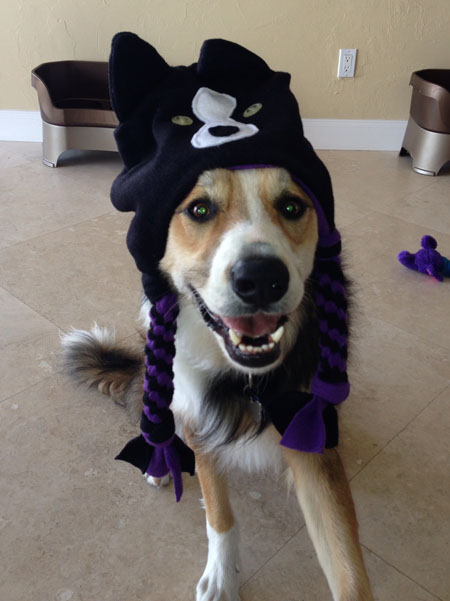 ---
February 12, 2013: Durango just finished playing fetch with his sisters, and Dad....he is so exhausted he didnt put his tail in the pool. He sat on the pool step for about 15 minutes. RUFF LIFE!!

---
January 28, 2013: Happy Birthday to Durango and the rest of the Welsh litter!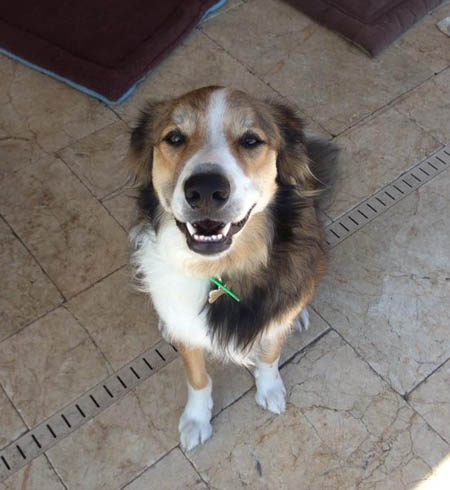 ---
Merry Christmas 2012 from Durango! He doesn't even care that he is being "photo-bombed" by his sisters!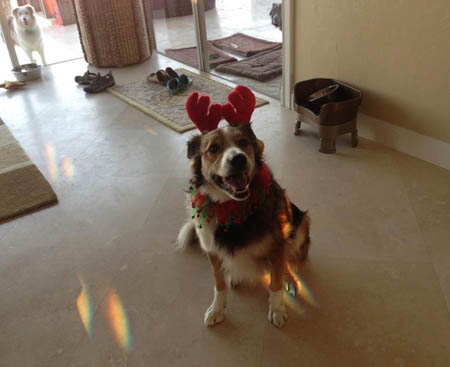 ---
Durango enjoys a sunny afternoon on the boat with his sisters.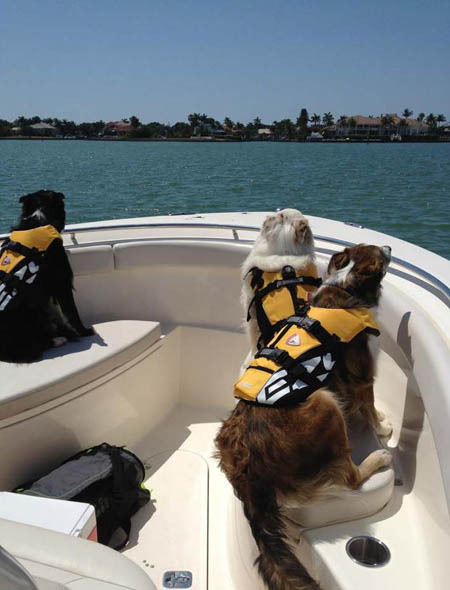 ---
Update March 27, 2012: Just wanted to send an update on Durango, from the welsh litter. He celebrated his 1st birthday with his family in Florida. As you can see from the picture he is trying out his new life jacket, as he will be boating this weekend.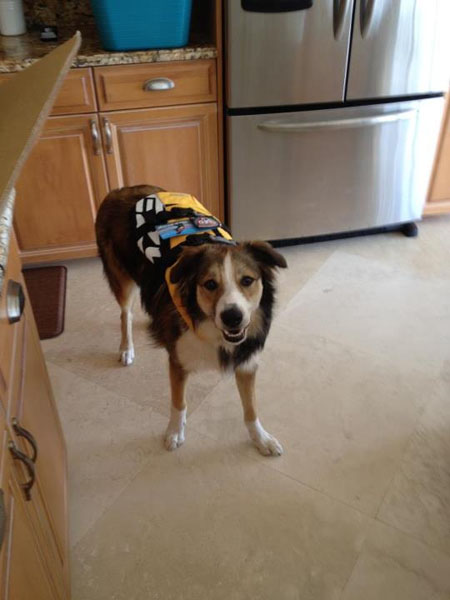 He is a happy, goofy boy and makes us smile daily! He is now 65 pounds. He loves his sisters. He is also cleaning up the yard by bringing us every stick and branch on the ground. He is so observant that if we add or move anything to our home he notices and immediately tells us with his "that is new" voice.

Thanks again for all you do!
---
Update: Orwel was adopted in March, 2011, and is now known as Durango. His new family reports that he is doing great, and sent us the following pictures: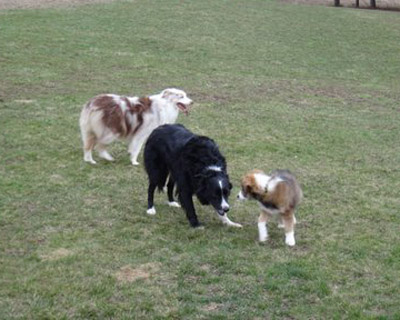 With his new sisters, Cabo and Dakota.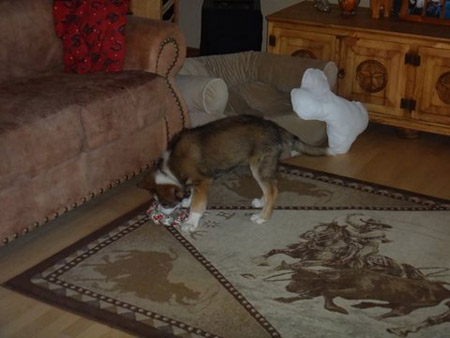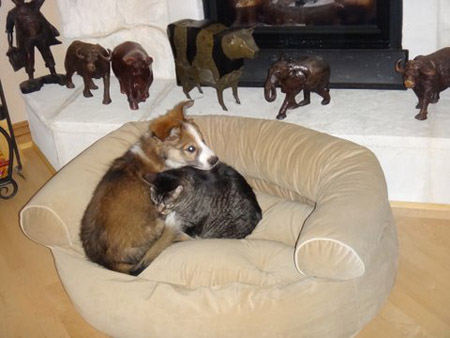 Not everyone is excited about the newest family member...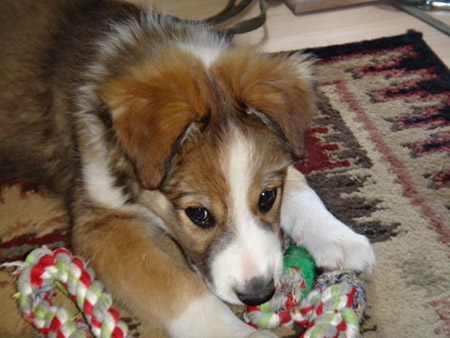 But how could you not love a face like that???
---
Orwel is a one of eight puppies GLBCR took in from a breeder who had lost her home. This was an accidental litter, between two purebred dogs, and both parents are from strong working lines. They can not be registered. These puppies should excel in sport or working homes. More to follow as we learn their individual personalities.
---
Photos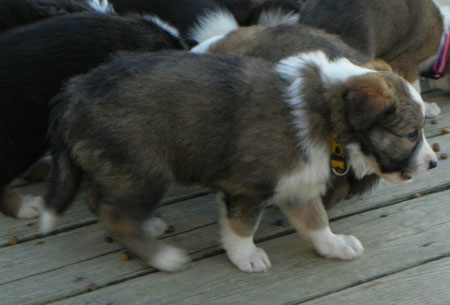 A nice profile shot of Orwel.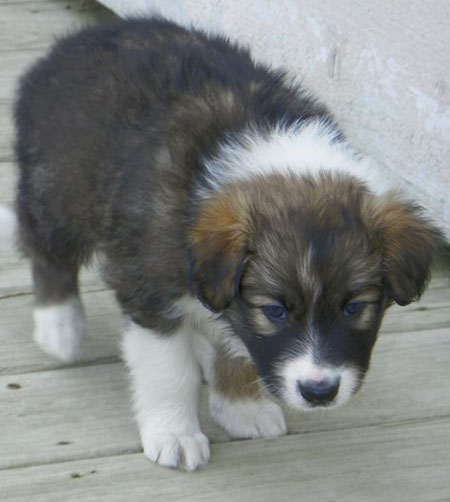 How's this for a handsome boy!
---
Videos