Chico, now Bailey
Gender: Male
Age: 3 years old
Height/Weight:
Housebroken:Yes
Fenced yard required: Yes
Location: Mid-Michigan
Foster Home: Pam


Crate-trained: Yes
Treat-motivated: tbd
Toy-motivated: tbd
Likes Car Rides: tbd
Good with cats: tbd
Good with kids: tbd
Commands:
---
From our Facebook page, December, 2013: "Merry Christmas to the GLBCR family from Bailey (formerly Chico)!"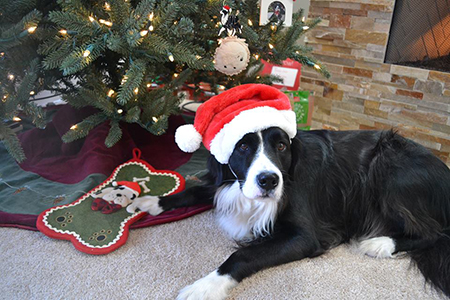 ---
From our Facebook page, April 2013: "I'm pleased to share that Bailey (aka Chico) passed his Canine Good Citizen test this evening at Northfield Dog Training in Ann Arbor! Bailey's a graduate of GLBCR's Class of 2012."
---
From our Facebook page, December, 2012.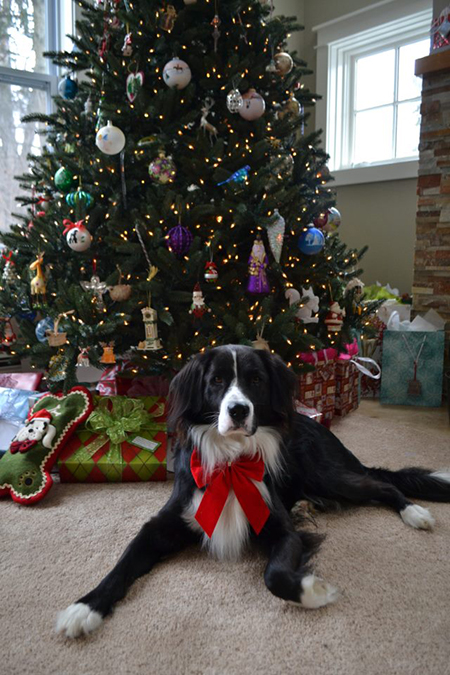 ---
Bailey and his family joined us at the 2012 Dog Bowl in Frankenmuth, Michigan. It was smiles all around!!!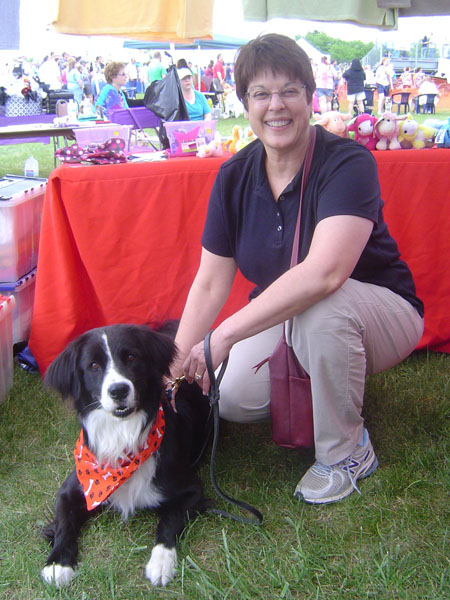 ---
Chico was adopted in March, 2012 and is now known as Bailey. He couldn't have made a more perfect match! His new family writes: "We've been home for 2 hours and already we can't believe how lucky we are. This dog is AMAZING! The drive home went really well. Chico was restless until we got on the expressway, then he slept all the way to Ann Arbor, got restless again driving across town but he is going to be just fine once he logs a few miles. When we got home we took a tour of the yard and then he walked right into the house. Our cat, Zoe, greeted him with a hiss and a spit, then walked away. He didn't pay any attention to her at all and just headed for the water dish. We kept him on the leash while he inspected the entire house and then he ate dinner. While we ate dinner he laid on the floor at our feet. Then we went for a walk around the block -- lots of new sights and smells! He's perfectly relaxed in the house and in fact is loose now and sleeping on the floor. We can't believe how well-behaved he is!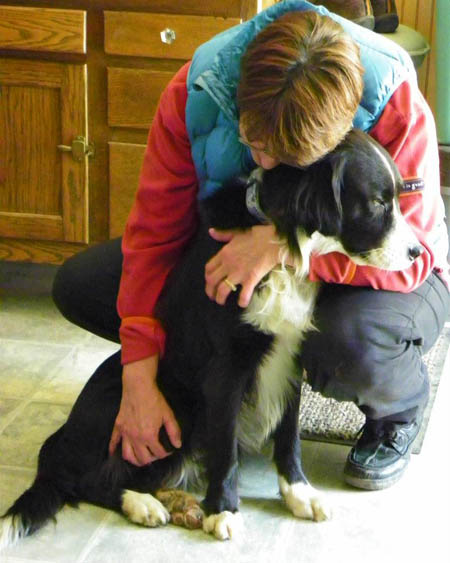 We can't thank you enough for giving us the opportunity to adopt this dog, and for all you did for him in the weeks you had him. He clearly learned manners while he was with you and it shows! We'll keep you posted!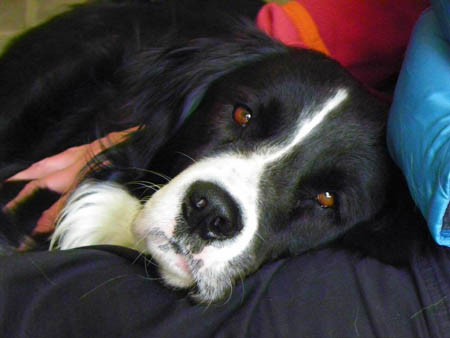 How content is this dog???
---
Meet Chico!


He had a farm and a family, and he roamed wherever he wanted. When his family moved to the city, Chico figured he could still roam around at will. His wandering ways landed him in the shelter, and GLBCR managed to get ahold of Chico at the last possible moment, thanks to the coordination of its volunteers who rallied from all over!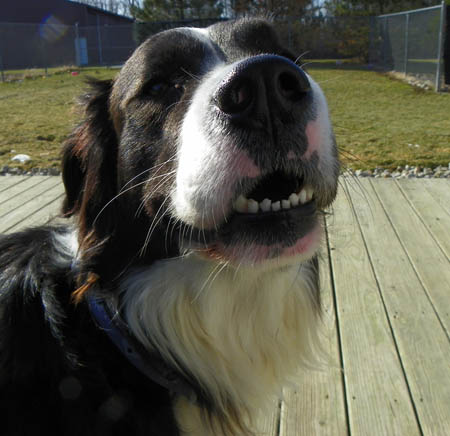 In short order, Chico "moved east", and is now learning that life is a cooperative effort. Not that Chico is disagreeable, NOT at all! He is a wonderful, easy-going guy! He just didn't think he had to answer to anyone! He barely glanced at you when his name was spoken. The shelter papers said he "knows basic commands", but I haven't found any he seems to know. Since I got him 5 days ago, however, he now knows "kennel-up" (and loves his crate, BTW), "sit" and "wait" at the door (he used to think an open door was his invitation to take off), and he is responding better to his name. We were told he is an escape artist, and he has found each gate in my dog yard (they are all locked). We were also told he can open any crate; he hasn't yet gotten out of the Vari-Kennel he is in. He was neutered, and is recovering from that. Have a look at some of the photos I've taken of him while I continue to get to know this guy. He's going to make someone a FINE catch!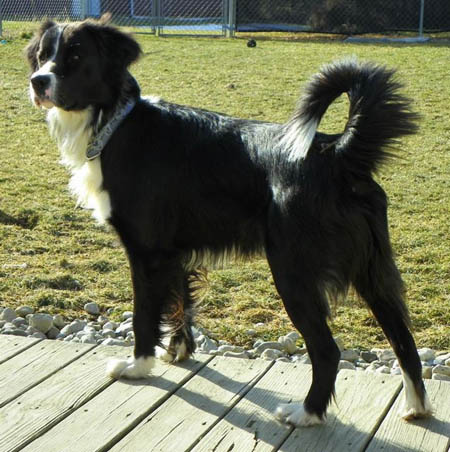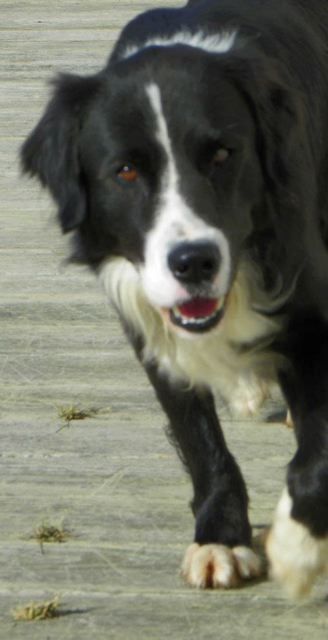 ---
Photos
---
Videos