Reo
Gender: Male
Age: 11 Months
Height/Weight:
Housebroken:
Fenced yard required:
Location: Mid-Michigan
Foster Home: Tammy


Crate-trained:
Treat-motivated:
Toy-motivated:
Likes Car Rides:
Good with cats:
Good with kids: Yes
Commands:
---
Reo and his siblings joined the GLBCR Booth Grew at the 2014 Dog Bowl in Frankenmuth, Michigan. His mom writes:
"This little girl found Zinc's bone on the ground and thought it might be fun to give it to Reo. He was much impressed with her efforts and stuck his lizard-like tongue out through the bars to lick the peanut butter out of the hole. After she was done with that bone, she tried to give him the filled Kong too! He was very happy to help her out. I just had to laugh. He just laid there on his belly licking his chops for the longest time. Someone took a video of him taking the treat from her. It was really funny. My dog might not be bright, but he sure knows how to keep a little girl entertained!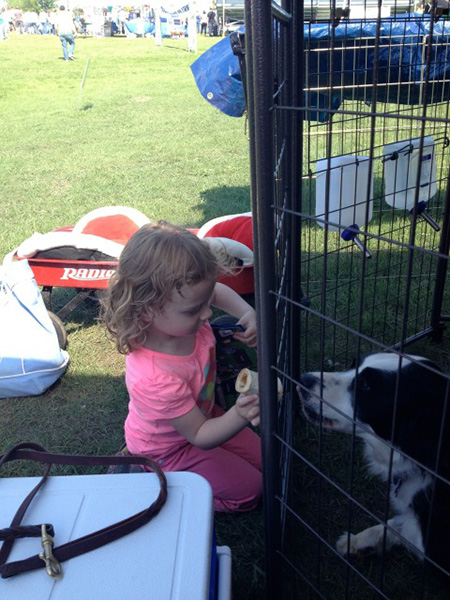 ---
July 20, 2013: Uncle Reo is currently helping raise a litter of foster puppies for GLBCR. Look how pleased he is with himself!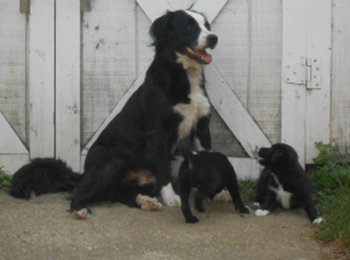 ---
Reo joined us at the GLBCR Booth at the 2013 Michigan Winter Classic. Here he is taking a well-earned break -- being an Ambassador Dog is hard work!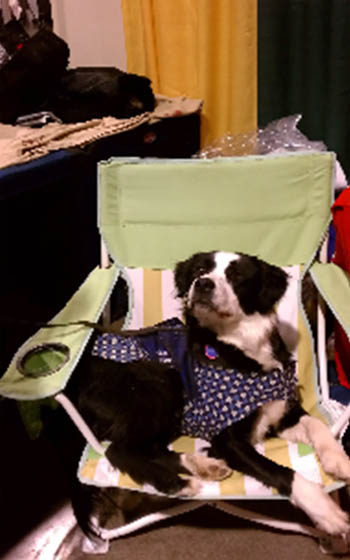 ---
"Hmmm...how did the cat get out of here so easily???"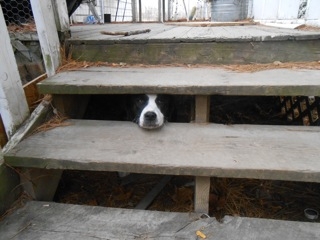 ---
Well, that was quick! Reo was adopted by his foster mom in June, 2013. Congratulations to Reo and Tammy!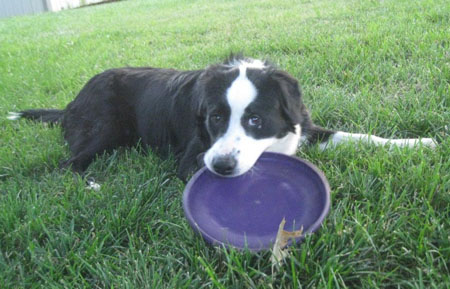 ---
Update June 28, 2012: Reo was welcomed into the family a month ago and he has blended right in. He is learning that behaving himself and using his manners have very nice benefits and loves to snuggle. He has learned several commands in just a few short weeks. He knows sit, off, leave-it and come. He is working on the down command, though he really is not too enthused by this one! He has mastered the kennel up and quickly goes into his crate for his food and naps. He is even quite in his crate now. A few weeks of consistent "no's" to his barking and he got it figured out.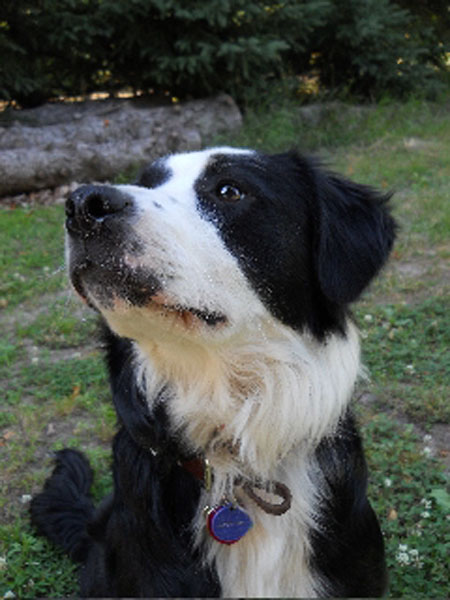 He is a complete speed demon in the back yard and loves to chase his fur-buddies around the house. He has discovered how fun it is to take toys away from his "sisters" and take off with them. The speed demon is really funny, until he gets into the veggie garden and zips around and around. Like a bull in a China shop...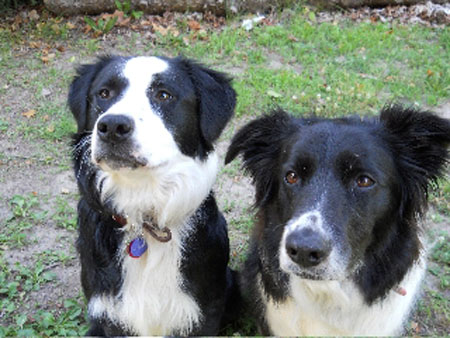 To say that he likes to ride in the car is the understatement of the year. He goes into the car and it is nearly impossible to get him out of the car if he has not had his ride. He is learning manners in the car and settles down nicely after getting his fill of looking out the window.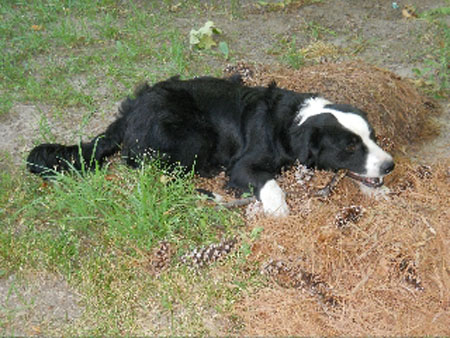 Water is also a must for this fella, he loves to swim, especially in the sprinkler... He is no dummy, when it is hot, he can find the cool spots.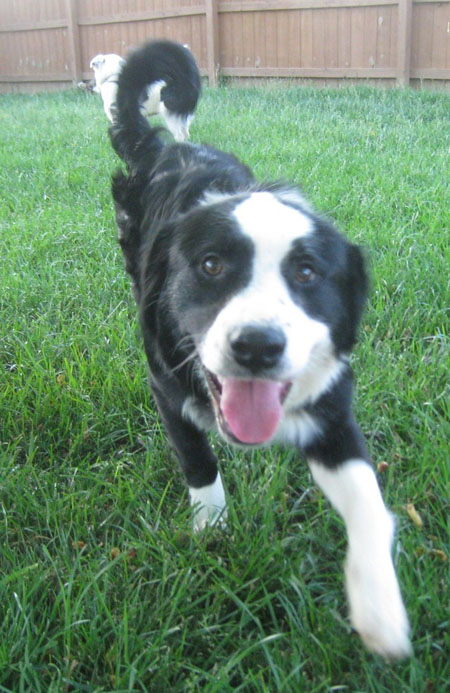 Reo is a wonderful companion and he is very much loved. He has not only been welcomed into my home, but my family has fallen in love with him as well. He loves to play with the kids and is so gentle with the little ones. He has even learned that kitty-boy is not a warm-blooded chew toy. (much to kitty's pleasure!) We look to the future with open hearts just to see where Reo will go.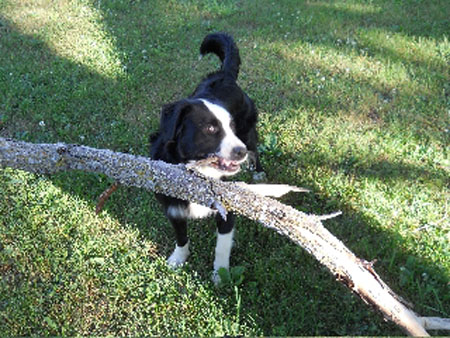 ---
Photos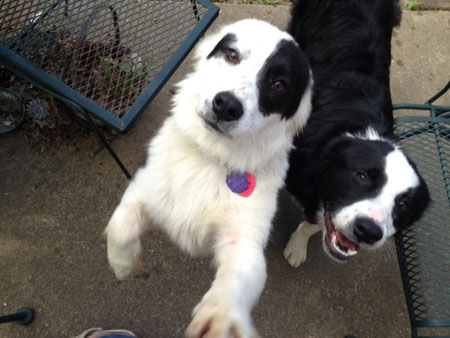 Reo (right) with sister, Busy.
---
Videos