Rikku
Gender: Female
Age: 7 Years
Height/Weight:
Housebroken:
Fenced yard required:
Location: Mid-Michigan
Foster Home: Pam


Crate-trained:
Treat-motivated:
Toy-motivated: YES
Likes Car Rides:
Good with cats:
Good with kids:
Commands:
---
From our Facebook page, July, 2014: "Summer Fun with Rikku (adopted Dec 2012) ... next best thing to frisbee is cooling down from too much frisbee! Happy Girl!"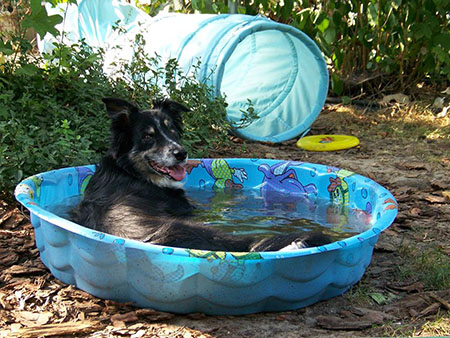 ---
From our Facebook page, January, 2014: Rikku the Snow Warrior isn't going to let a little weather get in the way of a good game of Frisbee!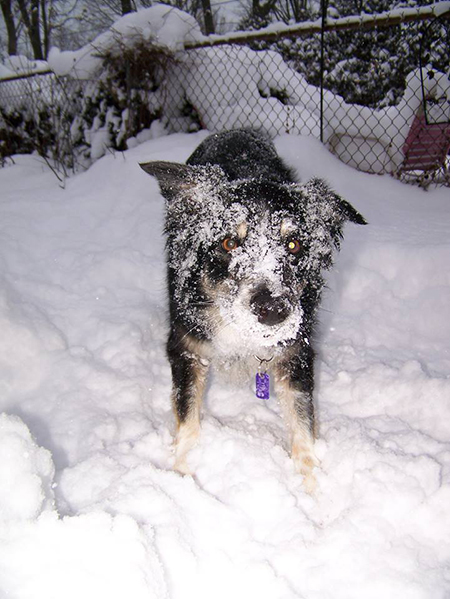 ---
From our Facebook page, December, 2013: "Rikku & Iris are sending a huge thank you to GLBCR for making another great match! It's been a wonderful year and we are looking forward to many more!"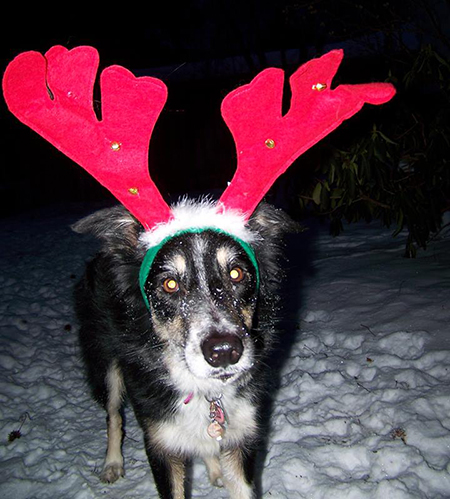 ---
From our Facebook page, January 2013.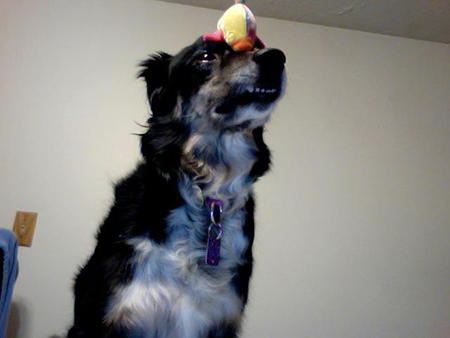 ---
From our Facebook page, October, 2013 - looks like Rikku enjoyed herself at the 2013 GLBCR Reunion Picnic!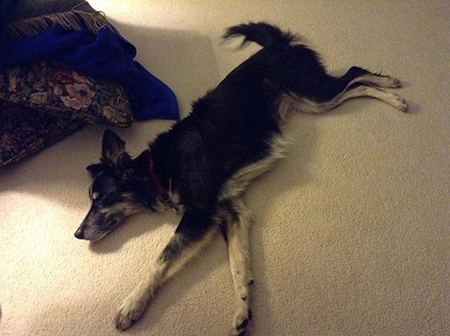 ---
Rikku was adopted in December, 2012. She was matched with an approved adopter and great friend of GLBCR before she ever made the website.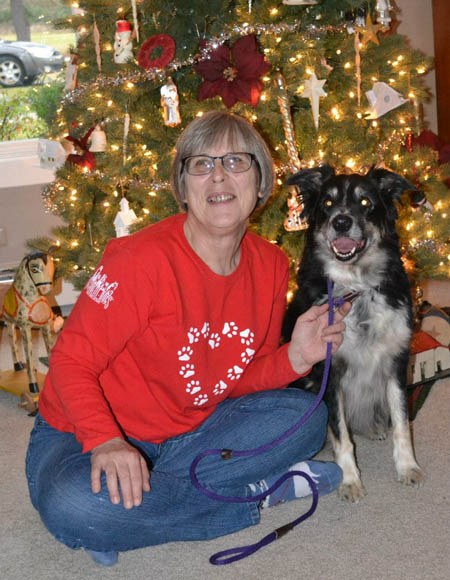 ---
Initial Evaluation: I cannot imagine taking any one of my own dogs to a shelter, pound or human society. I certainly cannot imagine how sweet Rikku ended up in a shelter at all, along with her "brother" Hobbes. They are about as sweet and loyal as any Border Collie I have known or owned! Rikku just fits into her new life almost seamlessly. As carefully as I can say, I really think Rikku is the epitome of a Border Collie: she is ready at a moment's notice for an enthusiastic game of fetch, she is attentive and wants to make sure she knows where you are at all times, she is responsive, and seems to know exactly what you are saying, and she is willing, once she has made sure you are settled in, to also relax and have a good chew or to nap nearby. With as many things as Rikku has shown me that she knows, it is evident that someone spent some time teaching her different tricks and commands. She shakes – either paw, spins, speaks, and I think she knows "bang" – or I was just lucky when I tried it. She may know "high 5", too! She sits, down, knows her name well, is potty trained and crate trained. What more could anyone want from a rescue??! She is just about as "ready-made" as a dog can be. Now, don't let that get you all excited. Rikku needs something, too, from her adoptive home. She will need a chance to learn about her new home, and that she and you will be buds forever. She seems to be quite adaptable, but she needs to learn that her next home will be her home forever. She doesn't want to learn to adapt to a new home. She doesn't want to be forgotten in a shelter like she was before she made it into GLBCR. I wasn't sure how a sweet girl like Rikku got a name like that, so I did a search. I found out that Rikku is a lively and kind-hearted Al Bhed girl who is a playable character in both Final Fantasy X, and its direct sequel, Final Fantasy X-2. Her one "fault" is she is afraid of thunder and lightning. I haven't had a chance to find out if that is true, but I do know the lively and kind-hearted part is spot on. She does well with all of my dogs: 2 BCs and 4 Chihuahuas, and she has met my cats and birds and seems to be fine with them, too. I am fostering another BC now, too, and she and Annabelle get along well together, too.
---
---
Photos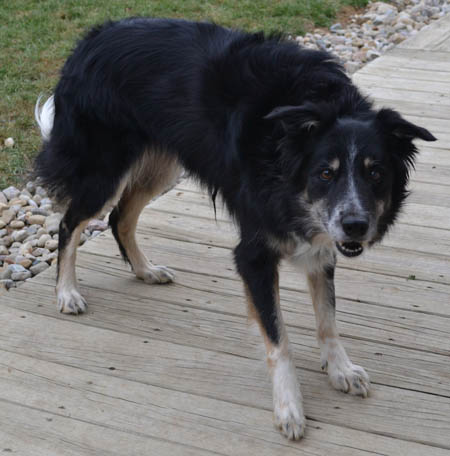 ---
Videos