Bean, now MacBean
Gender: Male
Age: 4 years
Height/Weight:19"/45 lbs.
Housebroken: Yes
Fenced yard required: Yes - 6' Privacy
Location: SE Michigan
Foster Home: Karin


Crate-trained: No
Treat-motivated: Yes
Toy-motivated: Yes
Likes Car Rides: Yes
Good with cats: yes
Good with kids: yes
Commands: Sit, kennel up, wait. Working on: down, stay
---
June, 2014: MacBean's foster mom writes: "Riley and I went to visit with Karen and MacBean this weekend. He's looking so amazingly good and happy, and Karen was all "well you warned me about his quirks, but it ended up being even less of a big deal than I expected." I love that I don't have to worry about this boy at all anymore. Riley was happy to see him too!"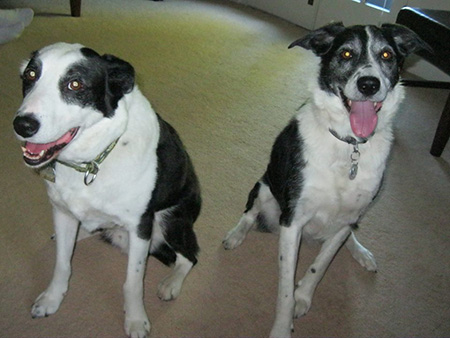 (and he still hates having his picture taken, haa).
---
From our Facebook page, January 2014: "Sorry to leave him out of the "Snow Dog" pictures, but this is how he really feels about snow."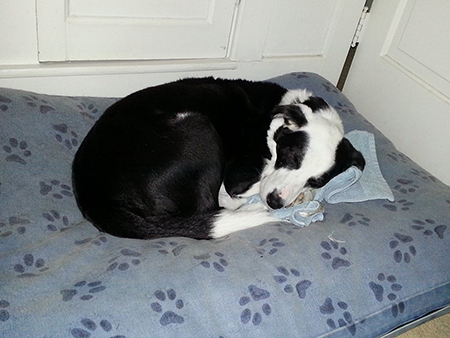 ---
Bean was adopted in November, 2013 and is now known as MacBean. How adorable is that!
---
Bean and his foster mom joined us at the 2013 GLBCR Reunion Picnic. Looks like he had a good time!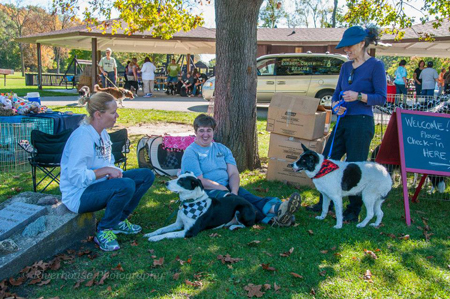 Bean even had his portait done by Express Yourself Photography!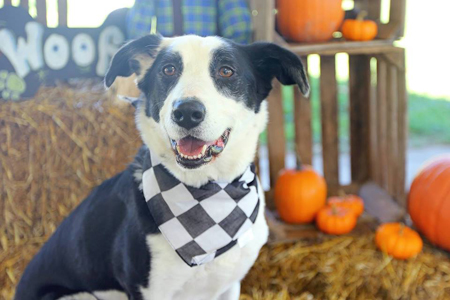 ---
---
Bean is a handsome young dog who is very ready to meet his forever-family. He is a sweet and gentle soul, and he has a good "off switch" in the house.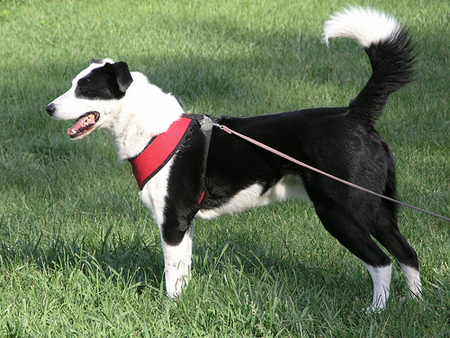 Bean is very good with other dogs (and likes being around them a lot!), cats, and children. He is a little afraid of adults, especially ones he doesn't know well yet.

Like most Border Collies, Bean does have a few quirks, though, that means he'll need to be picky about what sort of home he goes to. He has what's called a strong prey drive, which basically means that if he sees something fast moving, especially something fuzzy, he will tear after it, leaping tall fences in a single bound (he easily clears 4 foot chain fencing). Or, if his chase efforts are stymied, he will bark in frustration. He has been known to chase bicycles and joggers too, though he doesn't seem to have a drive to chase cars (thankfully). So he needs a back yard with a sturdy fence he can't jump, preferably 6 foot privacy fencing, and he shouldn't ever be off-leash where there might be something or someone to chase.

He will also need help from his forever home finding new ways to cope with things that startle or scare him. His first instinct is to bark (and bark, and bark) at them, which can easily be interpreted as aggression, but isn't really. He needs some help finding better things to do, like turning around and looking at his person, or even hiding behind his person if it would help him feel better. He will need calm and confident people in his life who will help him feel safe.

It would be great if his forever home had other dogs who could help show him the ropes, as he seems to find other dogs a very stabilizing influence, but he will also need a lot of one-on-one time from his people, too. A job and a lot of mental stimulation would really help give him something besides his anxiety to focus on, and help him to start living a fuller life.

---
Photos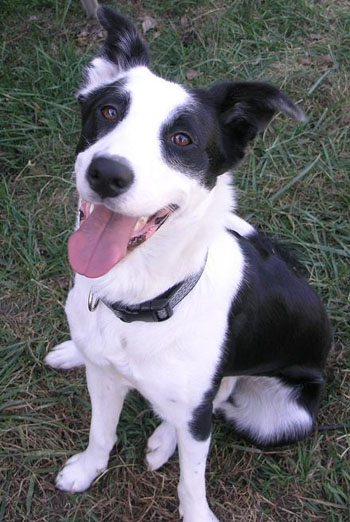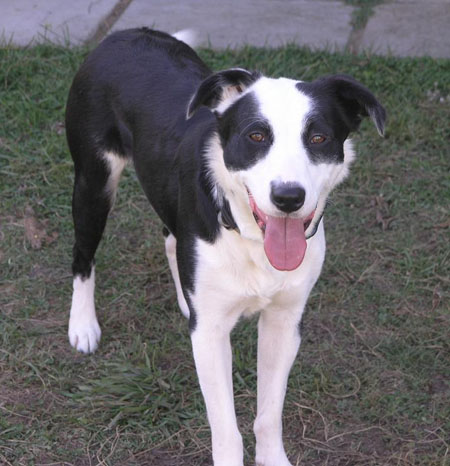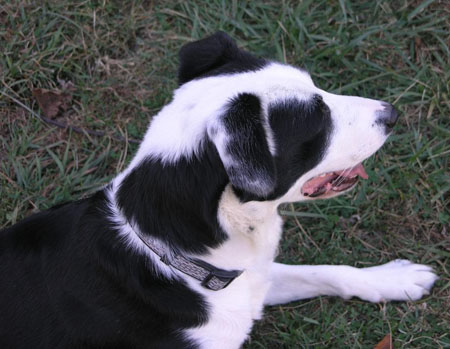 ---
Videos