Abbott
Gender: Male
Age: 8 Years (est)
Height/Weight: 20" / 36 lbs
House-trained: Yes
Fenced yard required: Yes
Location: Mid-Michigan
Foster Home: Jenny


Crate-trained: Yes
Treat-motivated: Yes
Toy-motivated: Yes
Likes Car Rides: YES!
Good with cats: tbd
Good with kids: tbd
Commands: sit, down, shake, potty, potty potty(although he is VERY stubborn with this), come, NO, kennel up, leave it, play
---
Abbott was adopted in November, 2013. Sadly, he only had a few short months in his forever home before he crossed the Bridge. His foster mom wrote: "Cindy, was there to comfort him and hold him while he crossed the Rainbow Bridge. I"m in tears, but he is no longer in pain and knew VAST amounts of love in his short time with GLBCR and Cindy. RIP my sweet senior Abba Zabba!"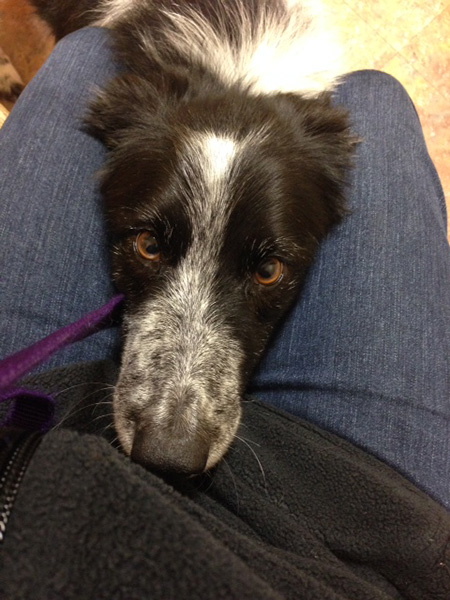 ---
We're happy to report that Abbott's surgery to remove the growth on his rear hock was a complete success! The mass was removed and the area closed very well, it is bandaged because it is located on the joint. We will know the results of the biopsy in seven to ten days. While he was out, he had his teeth leaned, well what is left of them as we knew they were very worn, no extractions, and just some minor staining left. He also received an injection for his arthritic shoulder,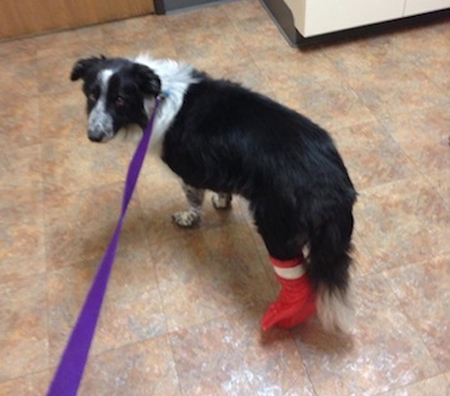 ---
Abbott joined us for the GLBCR Reunion Picnic -- here he is with his loving foster mom.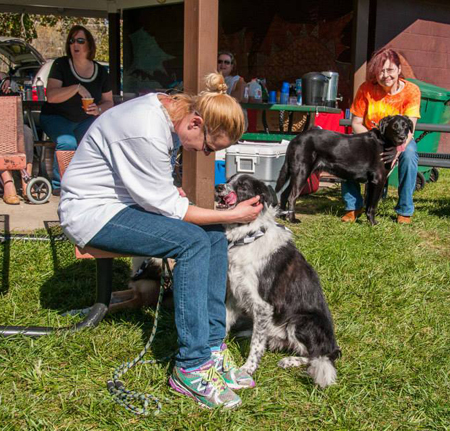 ---
Here are a few more pictures of Abbott to enjoy while waiting for a full write-up: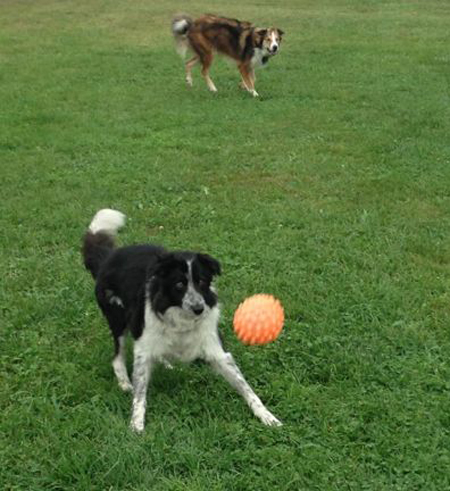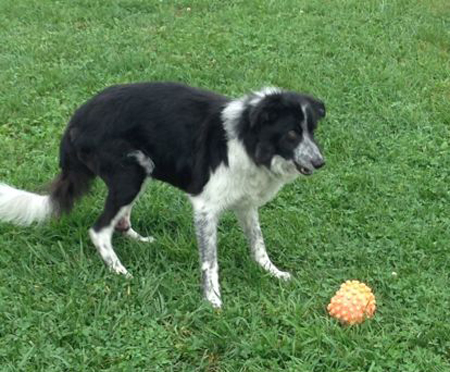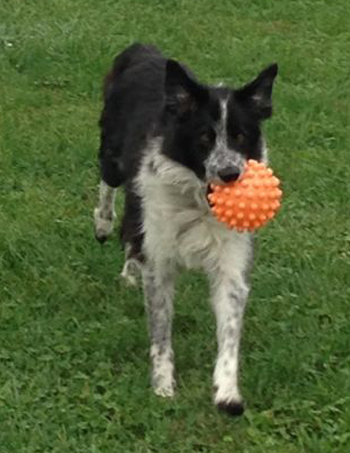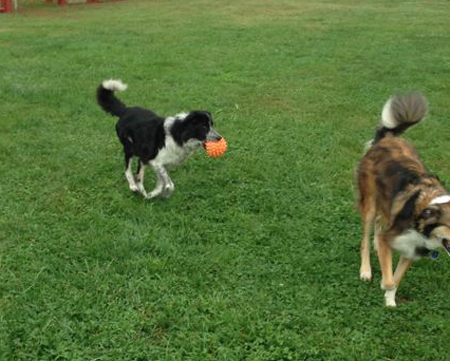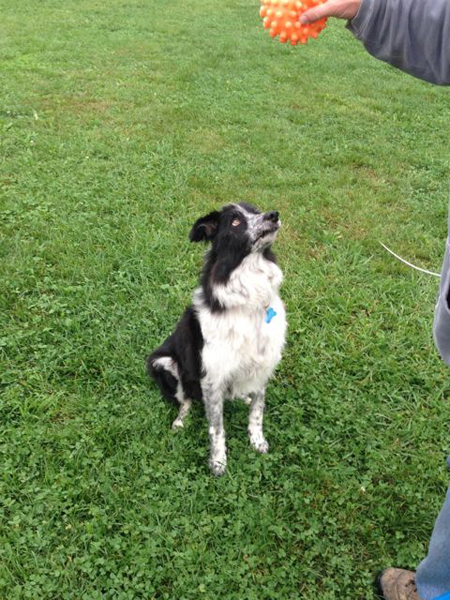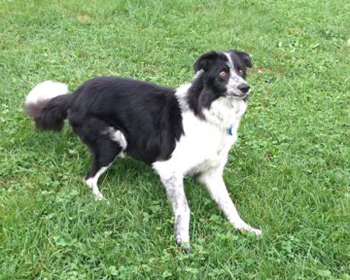 ---
I cannot say enough nice things about this boy. He is gentle, smart, and fun. Abbott came to us as a stray from Lapeer County Michigan Animal Shelter. You can call him a senior, but he still has a lot to give. He still loves to play ball, and run around the yard. He enjoys tossing his toys up in the air over and over. He also enjoys a game of fetch.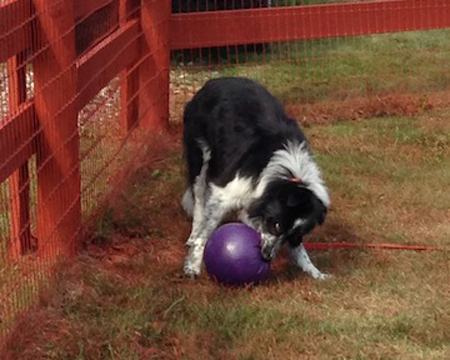 He will lay quietly with his family and watch TV. Yes he watches the TV. He also gets along great with his foster sisters and brother. He is not fond of young puppy dogs. He would rather not be bothered in that fashion.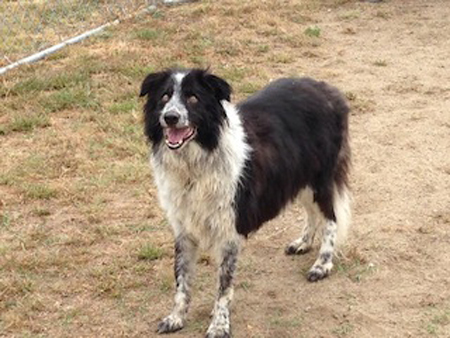 ---
---
Photos
---
Videos