Jacks
Gender: Male
Age: 1 Year
Height/Weight: 18" / 35 lbs
House-trained: Yes
Fenced yard required: Yes
Location:
Foster Home: Barbara


Crate-trained: learning
Treat-motivated:
Toy-motivated:
Likes Car Rides:
Good with cats:
Good with kids:
Commands:
---
Jacks was adopted in November, 2013 and is now known as Zach. Here he is with his new family!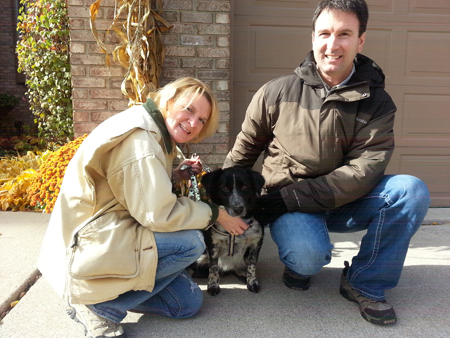 ---
Jacks is settling in. He is SUCH a puppy. He's highly trainable and we're already working on some house manners like "bum rushing any door is not allowed". We played a great game of fetch last night on a long lead. He's a quiet dog, we like that. He's had full run of the house (when we are home) and he's done well. He's appropriately interested in the cats and calls off of them with surprisingly little effort.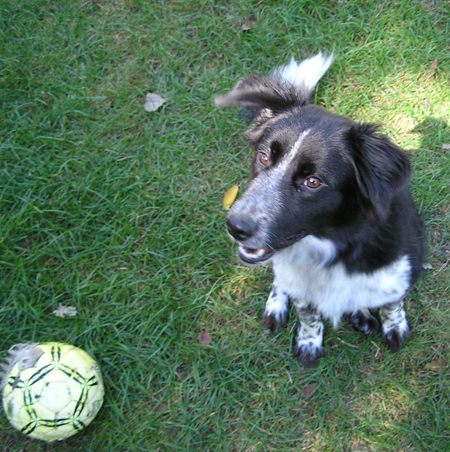 I've never had a foster dog sniff every single square inch of my house. Every inch. It's really too bad we don't have someone who needs a drug dog, search and rescue, or cell phone dog. This guy has the energy, the drive, and the nose for it.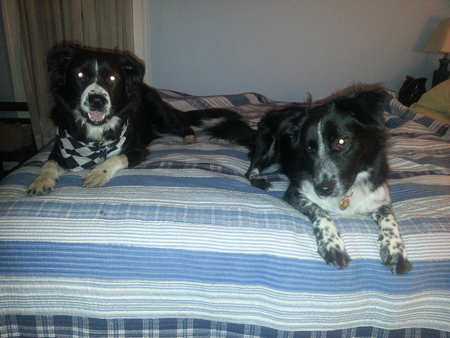 More updates later as we learn more about this cutie pie.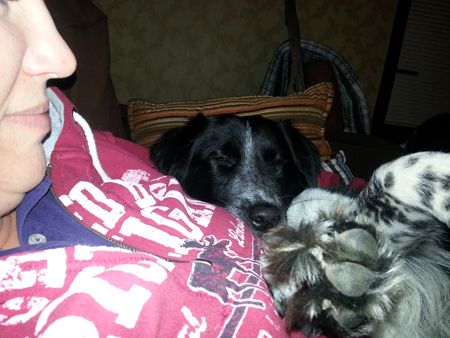 ---
Photos
---
Videos