Jax of Clubs
Gender: Male
Age: 7 Months
Height/Weight: tbd / 46 lbs
Housebroken: Yes
Fenced yard required: tbd
Location: Mid-Michigan
Foster Home: Debbie


Crate-trained: Yes
Treat-motivated: tbd
Toy-motivated: Yes
Likes Car Rides: tbd
Good with cats: tbd
Good with kids: Yes
Commands:
---
We received the following pictures of Jax in July, 2013. Doesn't he look great?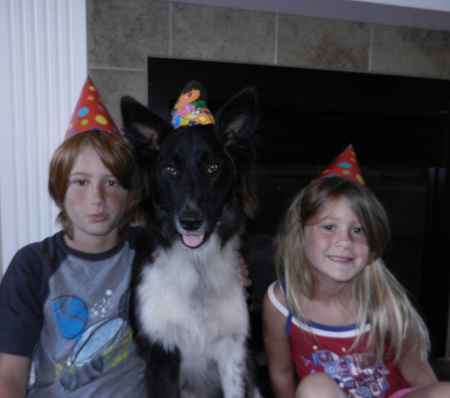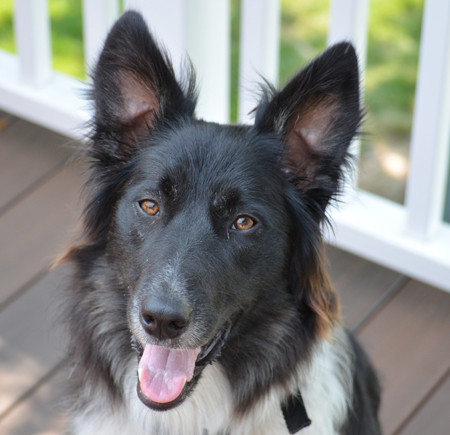 ---
Jax was adopted in March, 2013.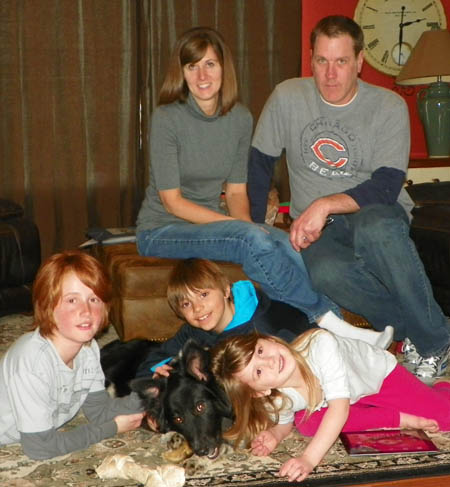 ---
Jax has been neutered and is now available for his forever home.


This boy is the real deal; smart, fun loving, happy, balanced - everything you would expect a 7 month old puppy to be. Before he came to GLBCR he had everything that a baby could want or need: a loving family, toys, good food, but it turned out one in the family was allergic. He was so allergic that poor Jax needed to find a new place to live. The family was heartbroken but they were sure they were doing the right thing for Jax by giving him up. Through a friend of a friend he found his way to GLBCR.


Jax grew up with small children in the house - ages 2 – 9 years old. He is housebroken and very good in the house. He is a counter surfer but will get down with a small reminder (we are having good results just with the small amount of time he has been with me). At night he will settle with a chew and hang out with his people. He really enjoys being with people and soaks up all the petting and tummy rubs that go along with that. He will sleep all night long in his crate without a fuss.


Jax really likes other dogs; his family had a poodle, and now he has a playmate in my Aussie. He would be a really good dog park guy. He is not sure what cats are. He barked at my cat the first time he noticed her.


Like all adolescent puppies, remembering his name and responding to it is very selective. When he does get around to coming to you he is a happy tail wagging guy. He loves toys and tugging is a really fun game. Chase is also another favorite. He does not understand the concept of bringing his toys back to be thrown again by the humans, but that should not be difficult to teach him.


He does not yet walk on leash very well. He is tall: 22" at the shoulders, and weighs 46 pounds. He is very strong and has the attention span of a typical puppy, which is not long. An obedience class is a must for this guy. He will be a joy to train because he is so quick to learn and is very food motivated. He sits on command, shakes, and is a real gentleman around his food bowl.


Jax will make an excellent family dog. He has medium Border Collie energy and activity levels. His off switch is developing very nicely. He is very trainable and easy to work with.


After reading this and seeing his photo, could he be "the one" for you?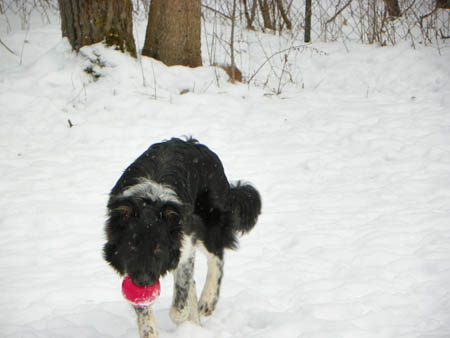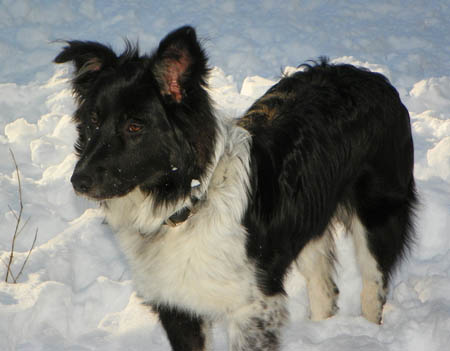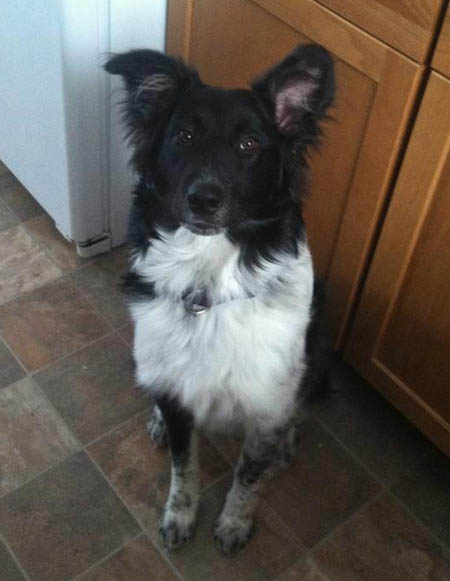 ---
Photos
---
Videos