Newman
Gender: Male
Age: 7 - 8 years
Height/Weight:
Housebroken: Mostly
Fenced yard required: No
Location: SE Michigan
Foster Home: Linda


Crate-trained: Yes
Treat-motivated:
Toy-motivated:
Likes Car Rides: Yes
Good with cats:
Good with kids:
Commands:
---
Newman joined us at the 2013 Highland Games. During a break in the agility demonstration, Newman took to the field to show the crowd how active and ball-crazy a senior Border Collie can be!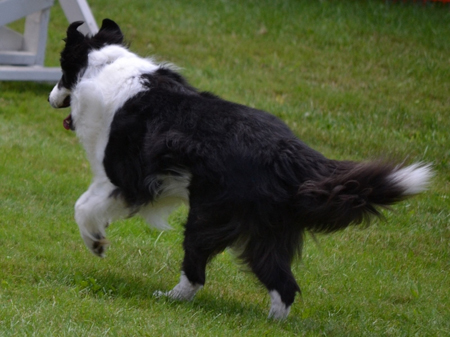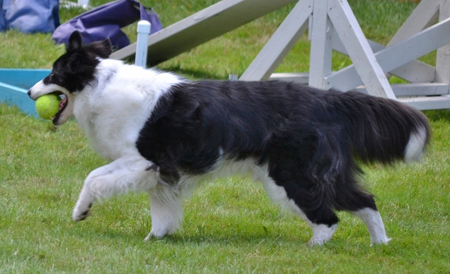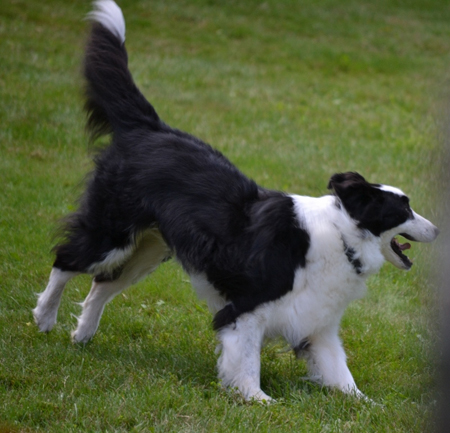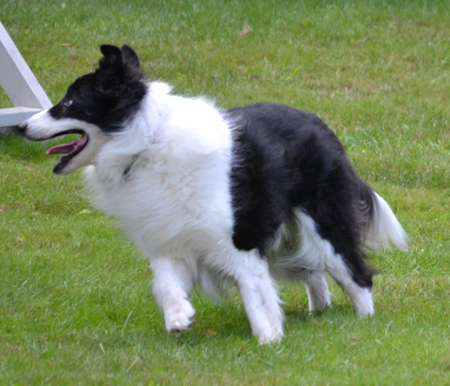 ---
Newman was adopted in April, 2013 by one of his GLBCR caretakers. We couldn't be happier, and look forward to watching him blossom into the beautiful Border Collie we all know him to be. Here he is, post-grooming - doesn't he look terrific???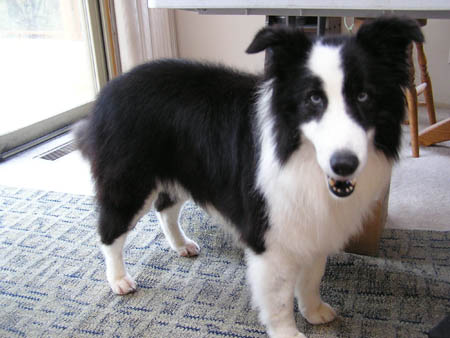 ---
Update March 6, 2013: Newman is a lovely guy and, although he hasn't had free run of the house, has not had an accident (I almost hate to say that). He is either hanging out in his big crate or sprawled on the sofa next to his foster humans. His appetite has been hit or miss, but he seems to be on the upswing. His foster mom has a smaller crate for him in the car, because she don't want him trying to sit on her lap while she is driving.


He continues to be a real sweety. Likes to go for walks and does a little skip when he is off leash but doesn't stray. Likes to lay on the sofa and watch TV with us or snooze. Unfortunately he likes to get as close as possible - his foster grandma said he tried to sit on her lap while they were watching Jeopardy.


He likes people - men and women. His foster mom sees him as possibly an only dog, with a forever family that likes to go for walks and just cuddle him. He seems to want to "play fetch," but his activity must be kept to a minimum until he is healthy. His foster mom threw a snowball for him and Newman went nuts. He ran after it (a short way), couldn't find it, then came back and started jumping up and down and barking. Too much exercise for his heart at the moment so she had to calm him down.


In addition to his other problems, a second look at his x-rays revealed a bullet fragment lodged near his tail.


His heartworm treatment is scheduled to start the second week of March.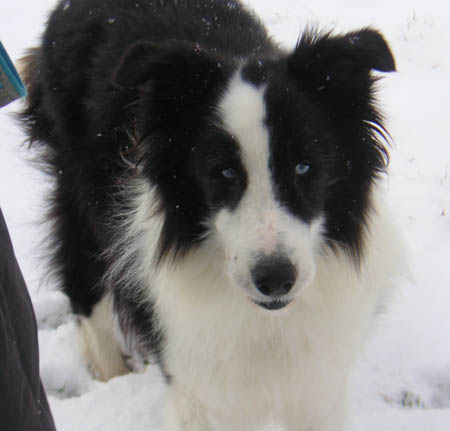 ---
Meet Newman.

Handsome fellow, isnít he? Named after another oh-so-handsome gentleman with beautiful blue eyes.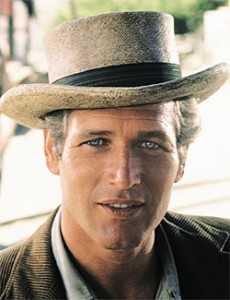 Itís easy to see why we fell in love, isnít it? What weíre wondering now is, are we the first? Because itís clear from his condition that Newman hasnít been loved by anyone for a very long time.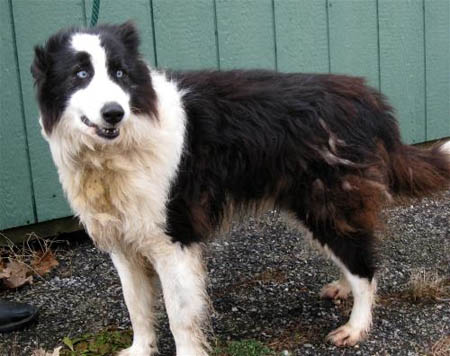 Newman came to us from a shelter in Ohio. We know nothing about his history, only that he arrived covered in mats and in desperate need of a bath. ďA fragrant mess,Ē was how the the volunteer described him. He already had a vet appointment to be neutered, but that became critical when, during his first grooming, it was discovered that one of his testicles was extremely swollen. This could be a symptom of testicular cancer, so getting him to the vet became a top priority.

The bad news for Newman continued. At his vet appointment, he was determined to be in poor overall condition, significantly underweight, anemic, and worst of all, heartworm positive. A chest x-ray to look for evidence of spreading cancer revealed no evidence of metastatic changes (good news), but did indicate a "significant" heartworm load. Surgery is risky for a guy in his condition, but the vet felt removing the potentially cancerous swollen testicle was a priority, if Newman was to have any chance of survival.

The good news is that he survived the surgery in good shape, and was sent home with instructions to ďfatten him up.Ē His foster mom, Linda, assures us she is up to the task. Through it all, Newman has been nothing but a gentleman, grateful for the attention, and cooperative through all his vetting and grooming. Unless he changes a lot when the honeymoon is over, he will be a Velcro dog/couch potato. He loves affection and wants to hang out close to people.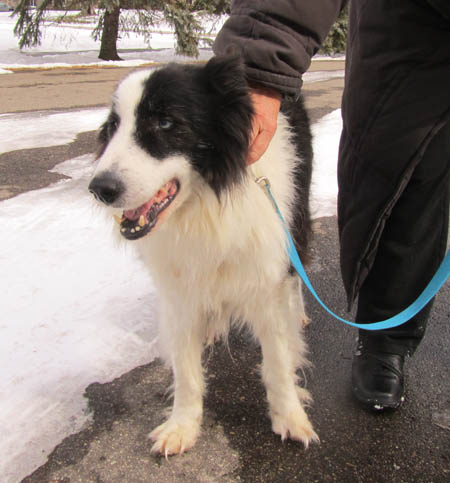 Itís too soon to tell if Newmanís story will have a happy ending. We wonít have the results of the biopsy for another week or so, so we donít know if his tumor was cancerous. We also donít know if he will survive heartworm treatment, given his overall poor health. We discussed not even listing Newman on the website until we had a better idea of what his future held. But ultimately, we decided that Newmanís story is an important one, and it needed to be told.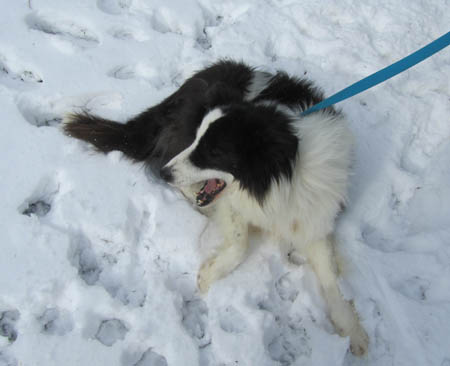 Hereís the thing -- there is nothing wrong with this dog that couldnít have been prevented with routine care. Testicular cancer is preventable. Heartworms are preventable. Please, neuter your male dogs (and spay your females). Keep your dog on heartworm preventative.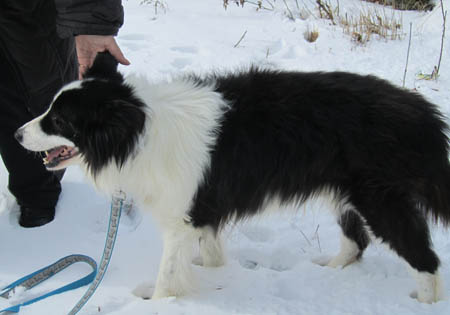 Newman came to us for a reason, because weíre the people who give dogs like him a chance. Even if he doesnít make it, heís a GLBCR dog, and he wonít be forgotten.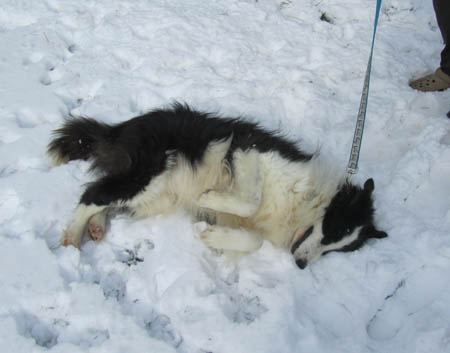 For now, Newman is enjoying himself, and we thank his foster home for taking him in and giving him a taste of the good life. Along with a little chopped liver to fatten him up.
---
If you've been touched by Newman's story and want to help, please consider making a donation by clicking the button below:

---
---
Photos
---
Videos