Rowdy Girl
Gender: Female
Age: Puppy
Height/Weight:
Housebroken: Learning
Fenced yard required:
Location:
Foster Home: Pam


Crate-trained:
Treat-motivated:
Toy-motivated:
Likes Car Rides:
Good with cats:
Good with kids: Yes
Commands:
---
June, 2014: "My two girls are doing fantastic! They are both sweet, spoiled, very healthy and happy girls and we are both so glad they are part of our family."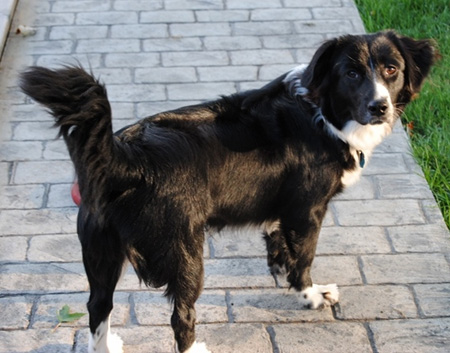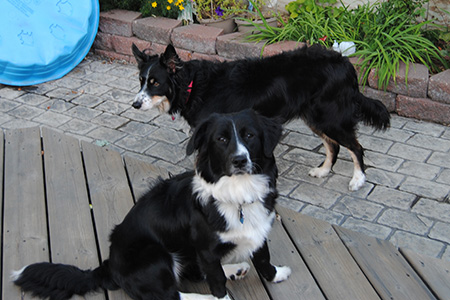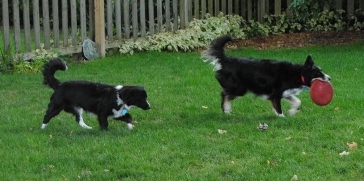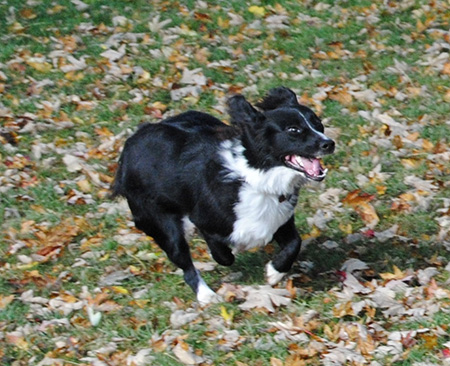 ---
Rowdy Girl was adopted in March, 2013 and is now known as Tipper. She joins 2009 GLBCR adopteed, Rave (now Lacey) in her new home.
---
Rowdy-Girl is pudgy and sassy and she LOVES her squeaky toys and her pen! Rowdy, since she came into GLBCR, has lived a very sheltered life because of the parvo that took two of her sisters. She has not been able to interact with any of my own dogs, and she has not met other people. She is energetic and loves to interact with the two humans she does know. She is just about 12 weeks old (as of 3-2-13). She is gregarious and playful - a busy puppy (don't those 2 words go together for any puppy?!). She desperately needs a person or family to call her very own, so she can put her "critical socialization period of 6-16wks" into high gear.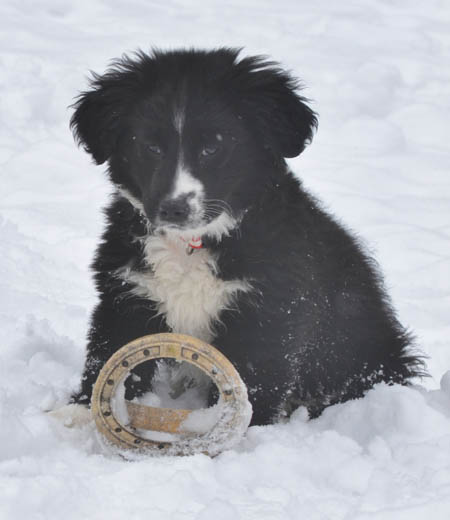 Her potential owner needs to understand Rowdy's beginnings - caught running amok in a field with her sibs - and her adventures in rescue - treated for parvo and recovered, but now more than ready to move onward! - as well as to be prepared to give Rowdy the beginning she needs. Her potential owner also must understand that Rowdy's personality is still developing, and there is a lot that is not known about her, but there is so much more that her new owner can do for her in addressing her training and learning and exploration of new places, people and other animals.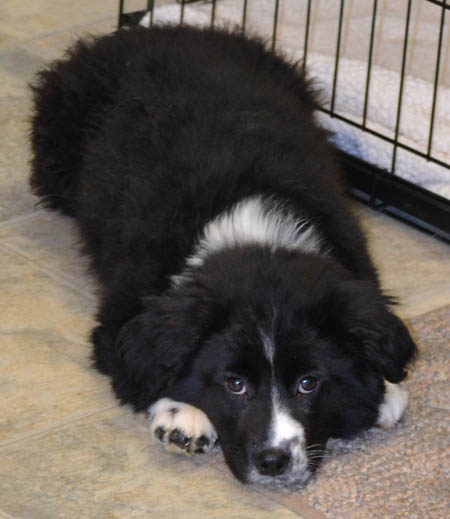 Rowdy is curious and willing, but she can be ultra sensitive if she is surprised. She recovers well, but then can be wary of that "scary thing" until she is helped to understand it. She is quite food motivated, and I can't remember the last time she pooped in her pen. She prefers to do all of her elimination outside, but sometimes that doesn't always happen. She LOVES the snow, and thinks snow piles are her personal play area where she can excavate and play.

---
Photos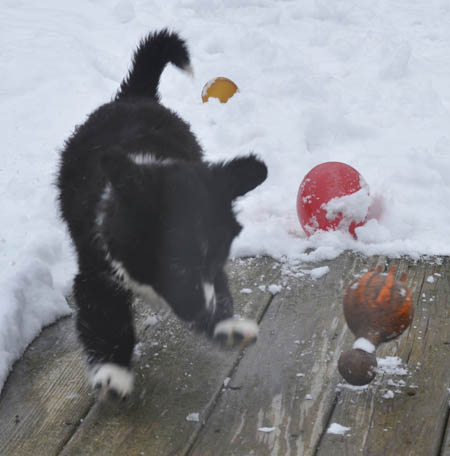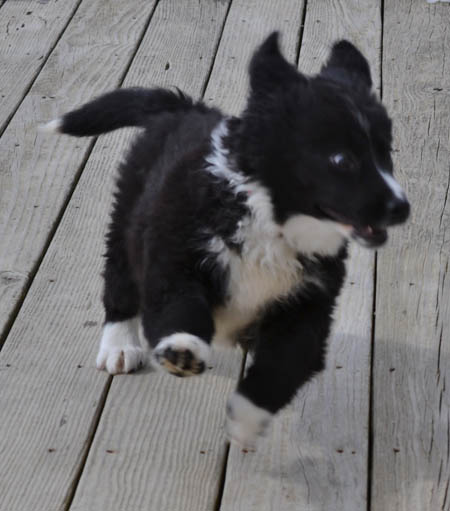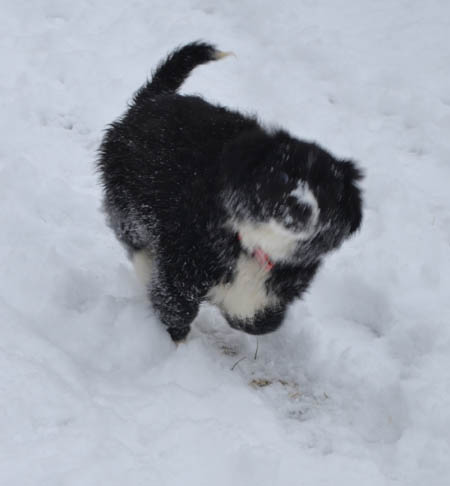 ---
Videos