Tookie
Gender: Female
Age: 6 Months
Height/Weight: na / 22 lbs
House-trained: learning
Fenced yard required:tbd
Location: Mid-Michigan
Foster Home: Jenny


Crate-trained: Yes
Treat-motivated: Yes
Toy-motivated: Yes
Likes Car Rides: Yes
Good with cats: tbd
Good with kids: tbd
Commands: sit, off, NO, potty, learning come and down
---
July, 2014: "This picture was taken last weekend where Piper made her debut in flyball. She competed in a racing class called "Pre-flight" which is for dogs who are really close to putting it all together. As you can see she has excellent form at the box end. We couldn't be more proud of her and her progress so far. At the end of the month we are travelling to St. Louis Missouri and Purina Farms where she is going to be racing in the single dog class during the U-fli national championships."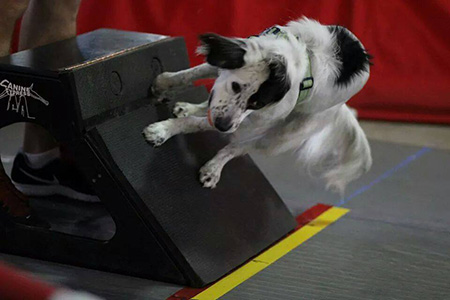 ---
April, 2014: Just wanted to share a picture of Tookie(GLBCR name), now Piper napping with her Hank toy.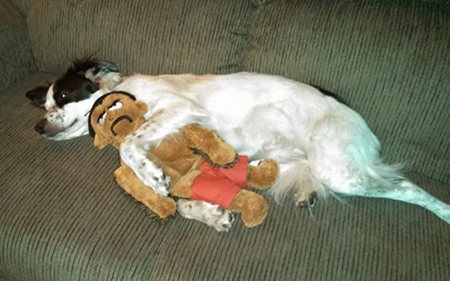 ---
GLBCR congratulates Piper on her graduation from Advanced Obedience!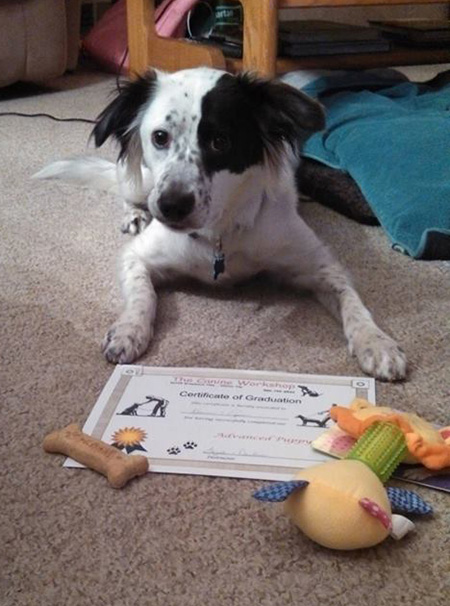 ---
Tookie was adopted in September, 2013. We look forward to hearing from her new family. Here are a few pictures of her in her new home: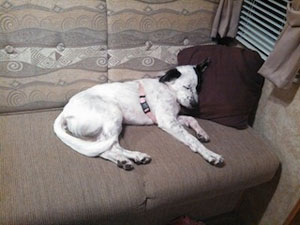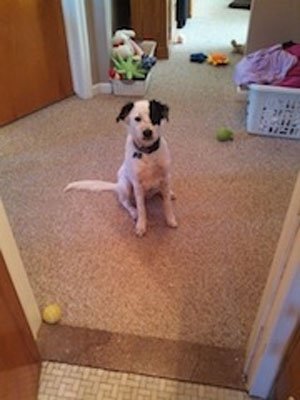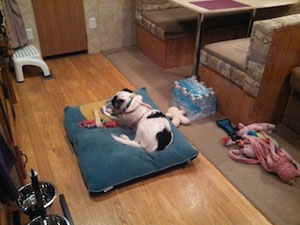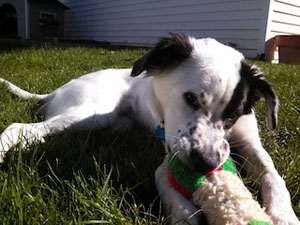 ---
Tookie is a 5 1/2 month old puppy that came to us as a stray from a local Michigan shelter. She is a typical happy puppy. She loves to play ball and run with her foster brother and sisters. She is learning her boundaries with her current pack. Tookie is coming along with her potty training. She has already learned sit and is getting a grasp of come and down. When it comes time to kennel up, she does it after she looks and follows the lead of the other dogs. She eats without rushing or gulping, and allows me to touch her and put my hands in her bowl without issue. She is treat and toy motivated and wants to please. She has already discovered the agility tunnel and enjoys chasing her ball all the way to the other end.
---
Photos
---
Videos