Tucker
Gender: Male
Age: 2-4 Years
Height/Weight: 20" / 49 lbs
Housebroken: Yes
Fenced yard required: Yes
Location: Mid-Michigan
Foster Home: Karen


Crate-trained: Yes
Treat-motivated: Yes
Toy-motivated: No
Likes Car Rides: Yes - Crated
Good with cats: tbd
Good with kids: tbd
Commands:
---
Tucker was adopted in August, 2013. We received the following update from his new family: "Just wanted to let you know Tucker is really starting to feel at home. His personality is showing more and more. He is such a good boy. He even gave a few soft barks today while looking out the sliding glass door. He and Kipper are playing a little feeling each other out. My sister in law who has two beagles that hike with me sometimes- they always misbehave and Tucker is trying to get them to behave. Must be the BC in him. Kipper who hasn't showed much herding instincts is softly trying to help me perimeter train Tucker. It's cute to see when it happens and doesn't last for very long. It will be a long hall to perimeter train Tucker if I can do it at all. He really likes small animals rabbits squirrels he even got the scent of a deer in our yard which I saw the deer standing looking at us. Tucker was sniffing intently so he didn't see it. Of course I have him on a leash. He is learning to sit down for me outside the door so I can put leash on him. So he is doing good learning not to run out the door. He really is trusting and looking for guidance and is learning what to do Of course he is great and loving with all people big and small a lover boy at heart. Did you ever see him sleep on his back with his legs straight up in the air it is so funny! He balances himself on the side of the crate. I have never seen a dog do it as long as he does."
---
Tucker came to us after having a bit of a rough start in life. He has always been an outdoor dog and is now so happy to be living in a house! He had never been bathed and his entire coat was full of mats. After a couple baths, we ended up having to cut his entire coat down quite a bit because he still had so many mats in his undercoat. There are a few sores where the mats were really bad. Poor guy. He is still quite handsome, but he will look better once the coat grows back.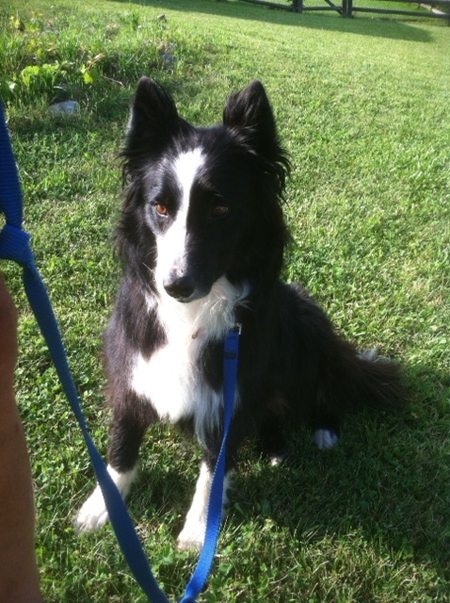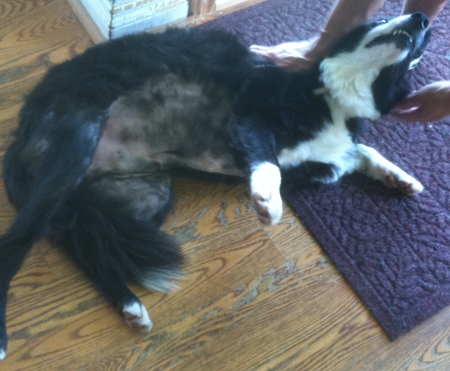 Tucker is very friendly and bonds with people quickly. When he sees people off in a distance, he gets excited and wants to go visit. He also gets along fine with other dogs. I recommend taking a basic obedience class with Tucker.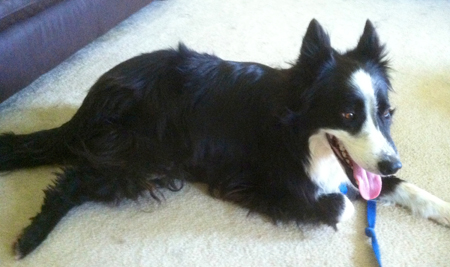 We have been taking him on nightly walks (which he loves!) trying to get some weight off (he is about 10 lbs overweight). He can now walk close to two miles. When we first got him, it was very difficult to get him to go outside in the rain but now he is fine with it as long as it's not thundering.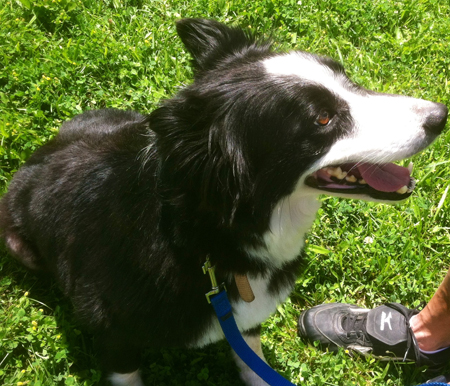 ---
---
Photos
---
Videos