Baxter
Gender: Male
Age: 9 Months
Height/Weight: tbc / 40 lbs
House-trained: yes
Fenced yard required: tbd
Location: Mid-Michigan
Foster Home: Jenny


Crate-trained: Yes
Treat-motivated: Yes
Toy-motivated: Yes
Likes Car Rides:Nervous, but settles
Good with cats: tbd
Good with kids: tbd
Commands: sit, come, wait(getting a handle on this), kennel up, potty and potty potty
---
July, 2014: Baxter and his new sister Katniss are working things out, she keeps taking toys away from him, and he's starting to take them back from her. All is good and Stacy reports he is super sweet....HaPpY dAnCe.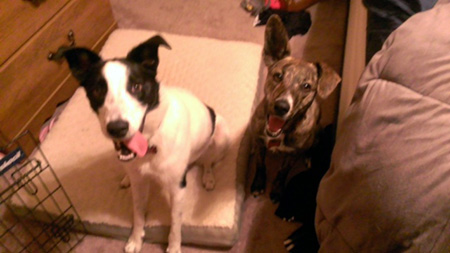 How could she not adopt him, look at the fabulous collection of EARS she has...LOL!!!
---
Baxter was adopted in July, 2014. Here he is with his new family!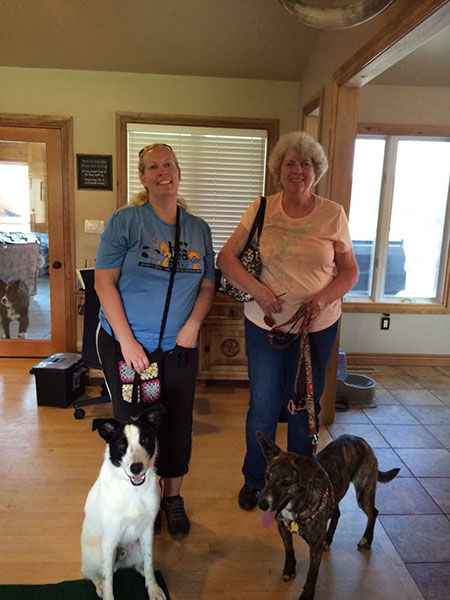 ---
Two new pictures: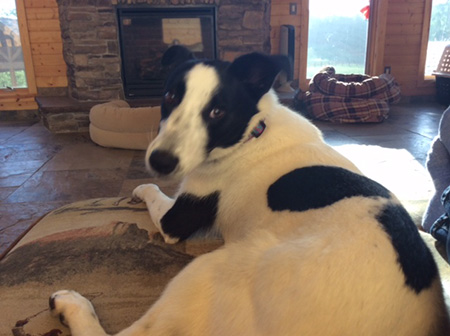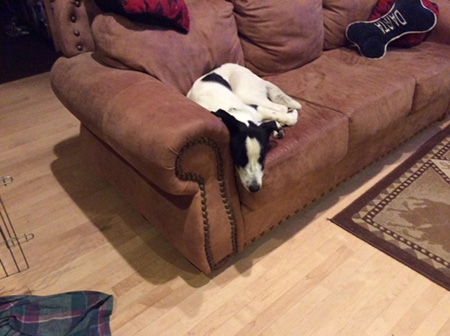 ---
Being Baxter:
Since entering GLBCR camp, I'm having a great time. I really didn't like having a collar put on when I arrived, but now I wear my very own collar and I like it when I run and the tags jingle. It makes me happy and I feel like a member of the pack. I love when we have these little sessions, when my leader pulls out some yummy treats and asks me to put my butt on the ground. I"m happy to do this because I get rewarded with some treats and she talks to me in a high pitched happy voice. I'm also working on something called wait, she keeps saying it when we are at the door that leads to the playground. I still get really excited to see my people but I know I'm not supposed to jump up on them, I'm trying really hard to contain myself, but there are squeaky things and fetching toys outside...OH BOY, OH BOY.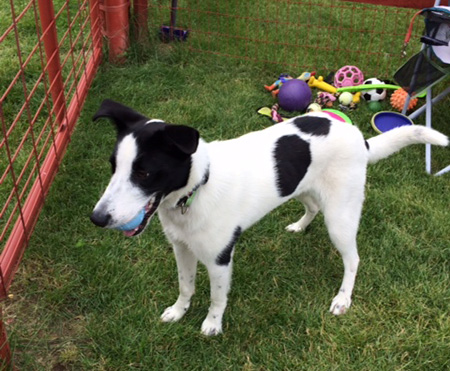 We play a game with a round thing, she throws it, I get it, and bring it back and she throws it again, I have her so trained. Then there's this flat thing that flies in the air, I circle around her back, and go out and catch the flat thing, I have to brag I have some moves and with more practice can learn to catch way up high. At the end of recess, I do my business, I know too much information, but it's a requirement before entering the big box we all live in. OH I almost forgot I have my own tent, and I've learned that it's a great place to be, I even get a cookie when I "kennel up" all on my own. I'm happy to use my tent when my person leaves the house and I even get to sleep in it at night, after all this learning and playing I'm tired and sleep like a baby.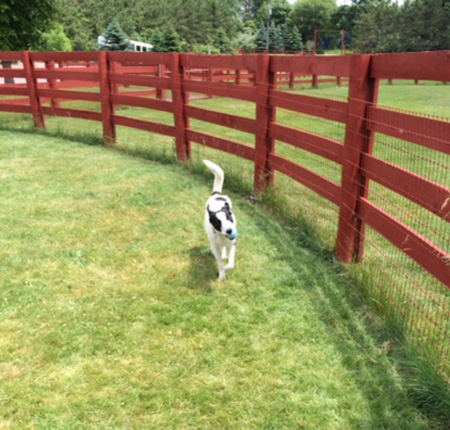 I've also been slowly meeting the other campers here, and so far that's been fun too. We all like the same recess games.
If you'd like to continue camp with me, please fill out an application. I'd be happy being a family backyard fun dog, taking a few more classes, or learning more about something called "dog sports", I have no idea what that is but if it involves that flat thing....I"M IN. Thanks for reading about me, WOOF WOOF!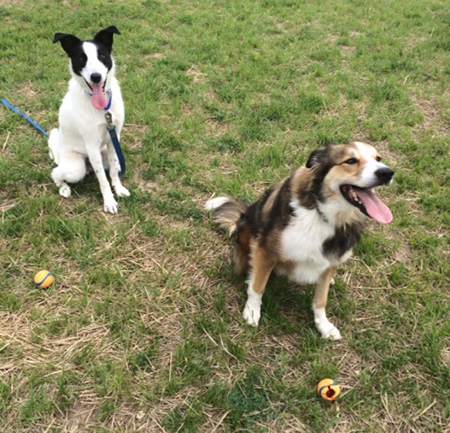 ---
I LOVE this dog, he's a smarty pants and catches on quickly. He's a people pleaser and loves his 2 legged minions. He walks nicely on a leash, if he gets too far ahead, a verbal "hey", or a light tug on the leash, slows his pace and he checks in often with a smile. He was unsure of toys when he arrived, BUT that has all changed he now seeks out fuzzy toys, balls, and the frisbee. Here's an example, I tossed (low and not far since he was just neutered) the frisbee and lured him around me with it and he followed and would go out to get ready, by the 3rd throw he knew to go behind me and out for the toss. He soaks up everything you expose him too, with a bit of reservation but with some reassurance he'll check it out, like our horses. He's not a big barker. Baxter also settles in the house nicely with his off switch, if everyone is relaxing he follows right along.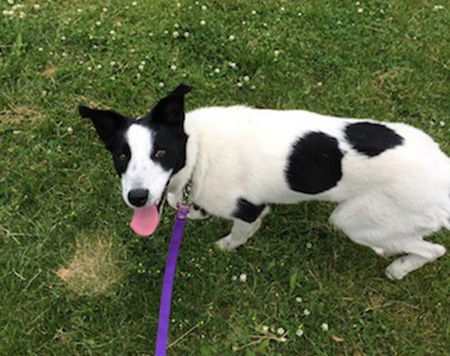 ---
Photos
---
Videos