Bella, now Daisy
Gender: Female
Age: 2-3 Years
Height/Weight: 19" / 37 lbs
House-trained: Yes
Fenced yard required: tbd
Location: SE Michigan
Foster Home: Jo


Crate-trained: tbd
Treat-motivated: Somewhat
Toy-motivated:Tugs and Balls
Likes Car Rides: Rides Quietly
Good with cats: Yes
Good with kids: tbd
Commands: sit, come, down and stay
---
Bella was adopted in June, 2014 and is now known as Daisy. We look forward to hearing from her new family.
---
Bella is skittish but is steadily gaining more confidence. She is a quiet, calm, well-behaved dog in the house. Doesn't bark and doesn't chew. Being a total snuggler, she is content to lay her head on your shoulder or on your lap but will also lay quietly alone. She is willing to be picked up and does not mind her mouth or feet being played with. Fireworks and storms do not seem to bother her, but loud human voices may cause her to retreat to her crate, she is quick to recover when called. She's attentive and would probably respond best to a calmer training environment. This little girl will melt your heart; don't miss out on this gem!
---
Bella is doing well. Upon arriving, she would not go outside, had to pick her up and physically take her out. By the second day she began going out by herself. She seems to be slightly fearful of doorways.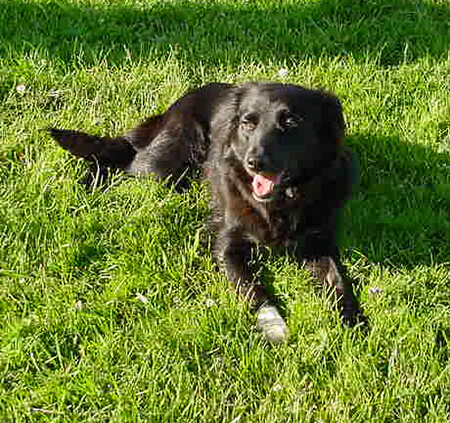 She didn't know what to do with my pups at first but now they wrestle, chase (typical herding tendencies) and play and are having a great time even when my puppies chew and climb on her. She ignores and avoids my cat. Bella is fearful of loud voices and will retreat to her crate upon hearing them. Cute as can be - she is all black with one white sock, a wispy, white chin and white chest with a thin undercoat.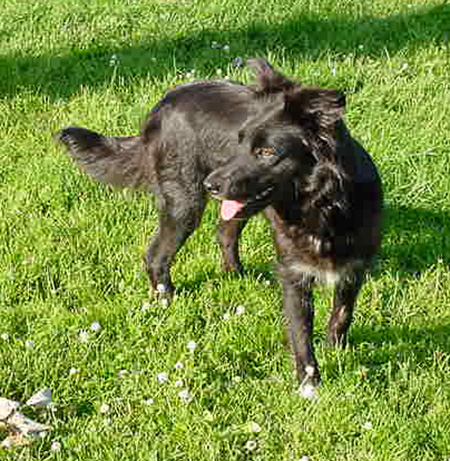 She craves human touch and when she first came, she would not leave me alone -- trying to climb up me and throwing her paw at me. As she has become calmer, she is willing to lay down alone. Her personality is sweet and gentle but she is skittish and will fear piddle when scared.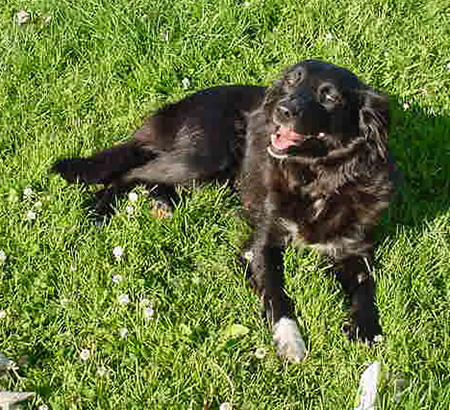 Toys interest her, especially the noisy squeaky ones. Bella retrieves bringing the toy close to your vicinity. The commands she knows are sit, come, down and stay. Not sure about leash manners or kids yet. At 37 pounds, this little girl has a lot of potential with a calm owner and household.
Freedom ride!
---
---
Photos
---
Videos