Cade, now Theo
Gender: Male
Age: Baby
Height/Weight:
House-trained: No
Fenced yard required:
Location: Mid-Michigan
Foster Home: Pam and Roberta


Crate-trained: No
Treat-motivated:
Toy-motivated:
Likes Car Rides:
Good with cats:
Good with kids:
Commands:
---
December, 2014: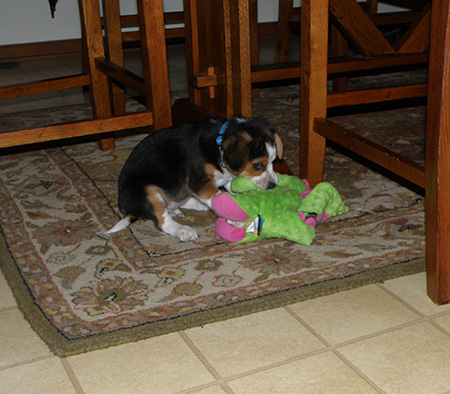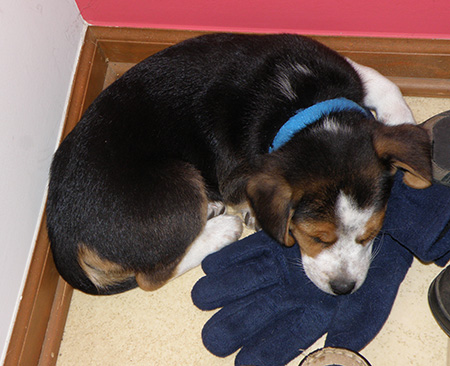 ---
Cade was adopted in November, 2014 and is now known as Theo. Here he is with his new family!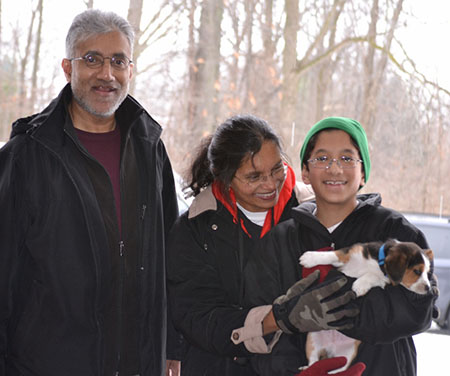 I guess he's good with cats!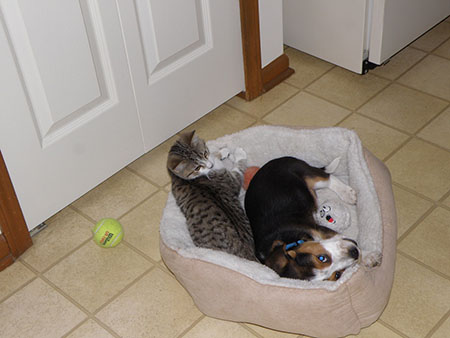 "Just thought you might like these. Theo and Fran are buddies...most of the time. I do have to warn Theo not to be too aggressive. Even when Theo pummels Fran, she has yet to use her claws viciously. I have NEVER had a cat that likes a dog this much. Fran does have her limits of patience and usually just goes in the basement for a few moments to collect herself. Then, she returns for more chasing and wrestling."
---
Please Note: If you are interested in adopting one of Tara's puppies, please complete an application. Approved applicants will be placed in touch with the foster home and potentially matched with a puppy.
Please Also Note: As Tara's "puppy-daddy" was a traveling salesdog, we do not know the breed of the sire to this litter. Tara's puppies are being placed as Border Collie mixes.
---
Cade is a soft and cuddly guy. He is an expert at sitting cutely at your feet, waggling his tail "asking" to be picked up. He looks like his coat will be a little more than the smooth that Suellen's is.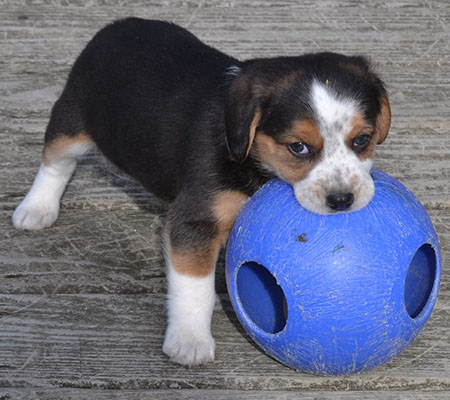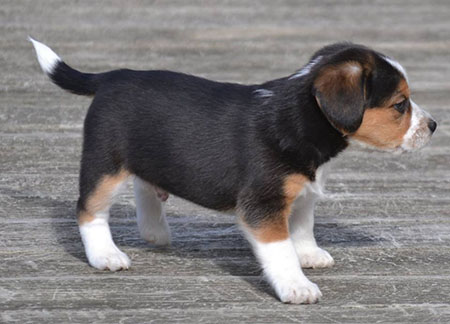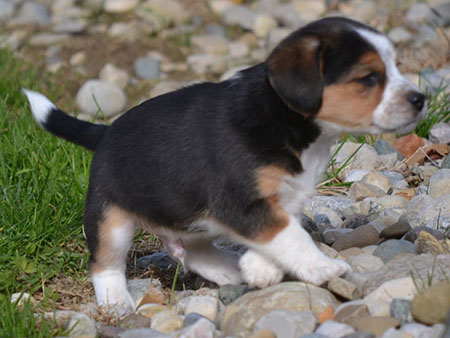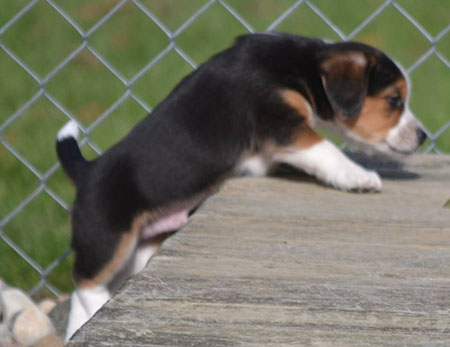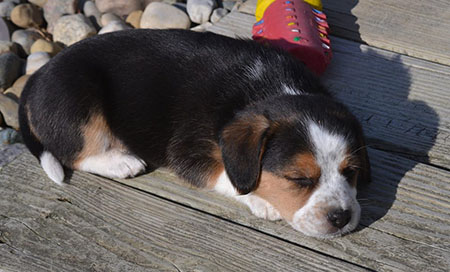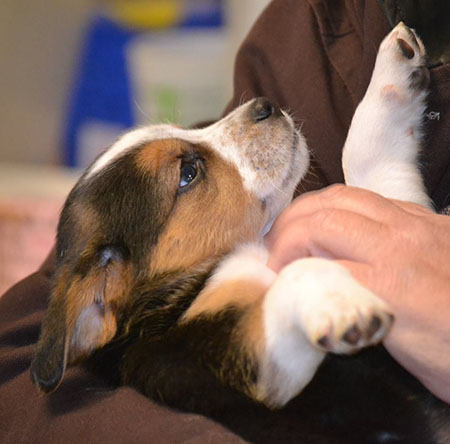 ---
We are still getting to know the puppies, and their personalities are starting to emerge. Until we have better descriptions, enjoy these pictures!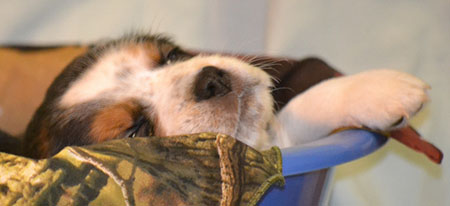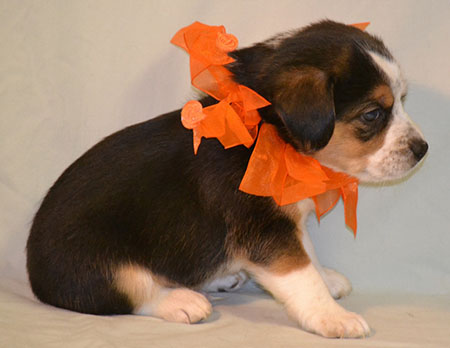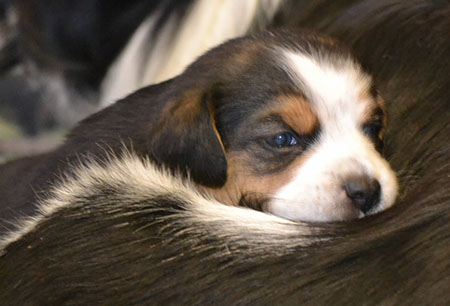 ---
---
Photos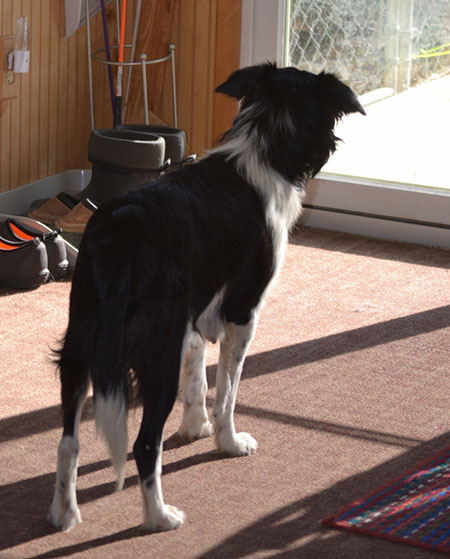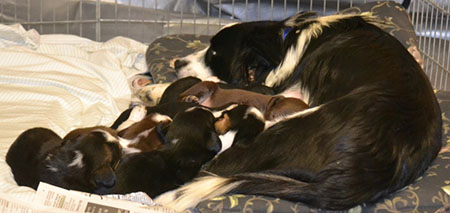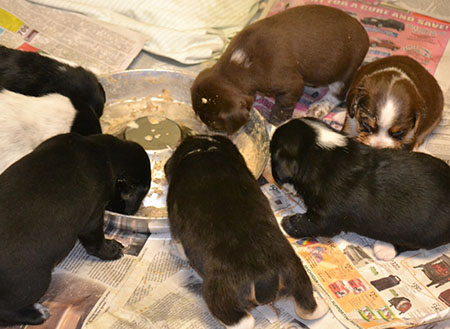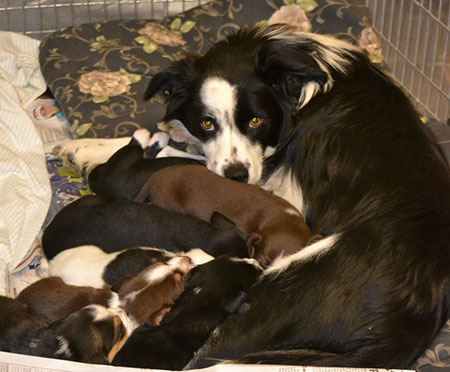 ---
Videos